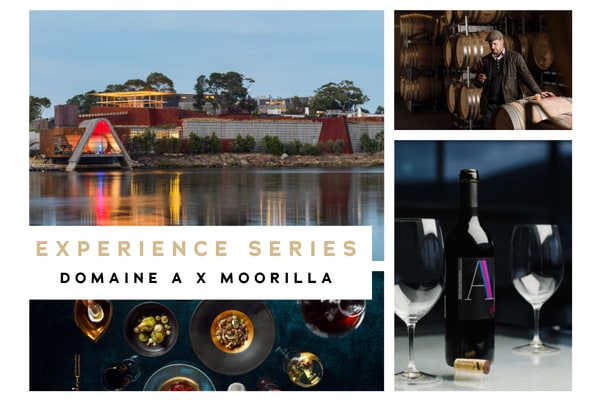 Vintec Club Experience Series with Domaine A & Moorilla
Event Description
Dear Vintec Club Members,
The Domaine A x Moorilla exceptional wine tasting that we were forced to postpone last year is finally happening on September 17 this year. We are thrilled to invite you to what will be a once-in-a-lifetime experience with two of the most iconic wineries in the country.
Embark on a ferry tour to Mona Museum and enjoy an intimate tour of the winery with Winemaker, Conor van der Reest, including barrel tasting and special back vintage tasting followed by a 4-course dinner at restaurant The Source.
An exceptional night not to be missed.
We look forward to welcoming you,
The Vintec Club Team
Wine List
Ferry
Muse Extra Brut Sparkling 2017
Winery Tour
Muse Extra Brut Sparkling 2008
1st Course
Cloth White 2012
Muse Riesling 2011
2nd Course
Muse Sauvignon 2010
Muse Chardonnay 2008
3rd Course
Domaine A Pinot Noir 2017
Muse Pinot Noir 2017
Muse Pinot Noir 2008
4th Course
Domaine A Cabernet 2012
Domaine A Cabernet 2000 (Magnum)
The 7 Commandments
of Vintec Club Private Tastings
Exclusive to Vintec Club members
Focus on cellar-release wines, dream verticals and back vintages
Relaxed and family-like atmospheres, "à la bonne franquette"
Intimate and private dining experiences
Access to rare and back vintage wines at special price
Ticket prices subsidized by the Vintec Club