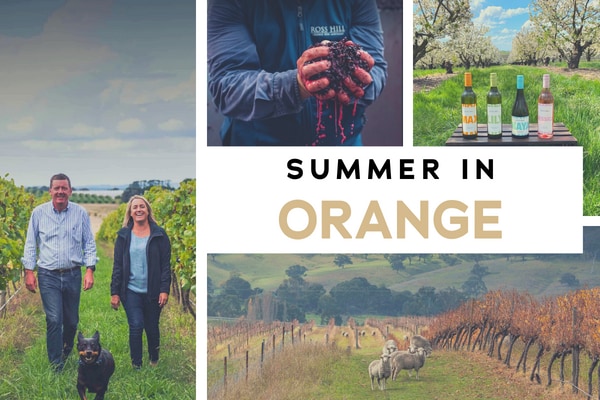 Summer in Orange with Ross Hill Wines
Event Description
Dear Vintec Club Members,
Celebrate Summer in one of Australia's most beautiful wine regions, Orange, discovering the wines from Ross Hill Wines. Sustainability is at the heart of Ross Hill: it is Australia's first certified Carbon Neutral Winery and the team has been producing carbon-neutral wines since 2016.
For the last calendar experience of the year, Owner & Winemaker James Robson is inviting Vintec Club Members for an intimate tour of the winery including barrel tasting followed by a 4-course dinner paired with an exceptional wine list in the vicinity of the Ross Hill Winery.
It is a once-in-a-lifetime experience not to be missed!
Wine List
On Arrival
2017 Pinnacle Blanc de Blancs
1st Course
2021 Pinnacle Chardonnay
2015 Pinnacle Chardonnay
2nd Course
2021 Pinnacle Shiraz
2015 Pinnacle Shiraz
3rd Course
2021 Pinnacle Cabernet Franc
2015 Pinnacle Cabernet Franc
The 7 Commandments
of Vintec Club Private Tastings
Exclusive to Vintec Club members
Focus on cellar-release wines, dream verticals and back vintages
Relaxed and family-like atmospheres, "à la bonne franquette"
Intimate and private dining experiences
Access to rare and back vintage wines at special price
Ticket prices subsidized by the Vintec Club