Barossa Shiraz is universally regarded as Australia's benchmark wine. but there's been a shift away from the power and longevity with lighter, lither and brighter Shiraz.
Barossa Shiraz is universally regarded as Australia's benchmark wine -its international profile driven by the likes of Penfolds Grange and Henschke Hill of Grace. These icons are rightly revered but there's been a shift away from the power and longevity of this stellar pair and their allies like Rockford, Torbreck, Burge Family Winemakers, Greenock Creek and Dave Powell's new label, Powell & Son. These burly Barossa Shiraz enthused many newcomers to wine (especially in the United States) but over time enthusiasm for these 15%+ alcohol, oaky styles has waned. Lighter, lither and brighter Shiraz from regions such as the Great Southern in Western Australia, the Grampians, Pyrenees and Beechworth in Victoria with the Canberra District of New South Wales offer a valid alternative to the heavyweight Shiraz of the Barossa and its near neighbour, McLaren Vale.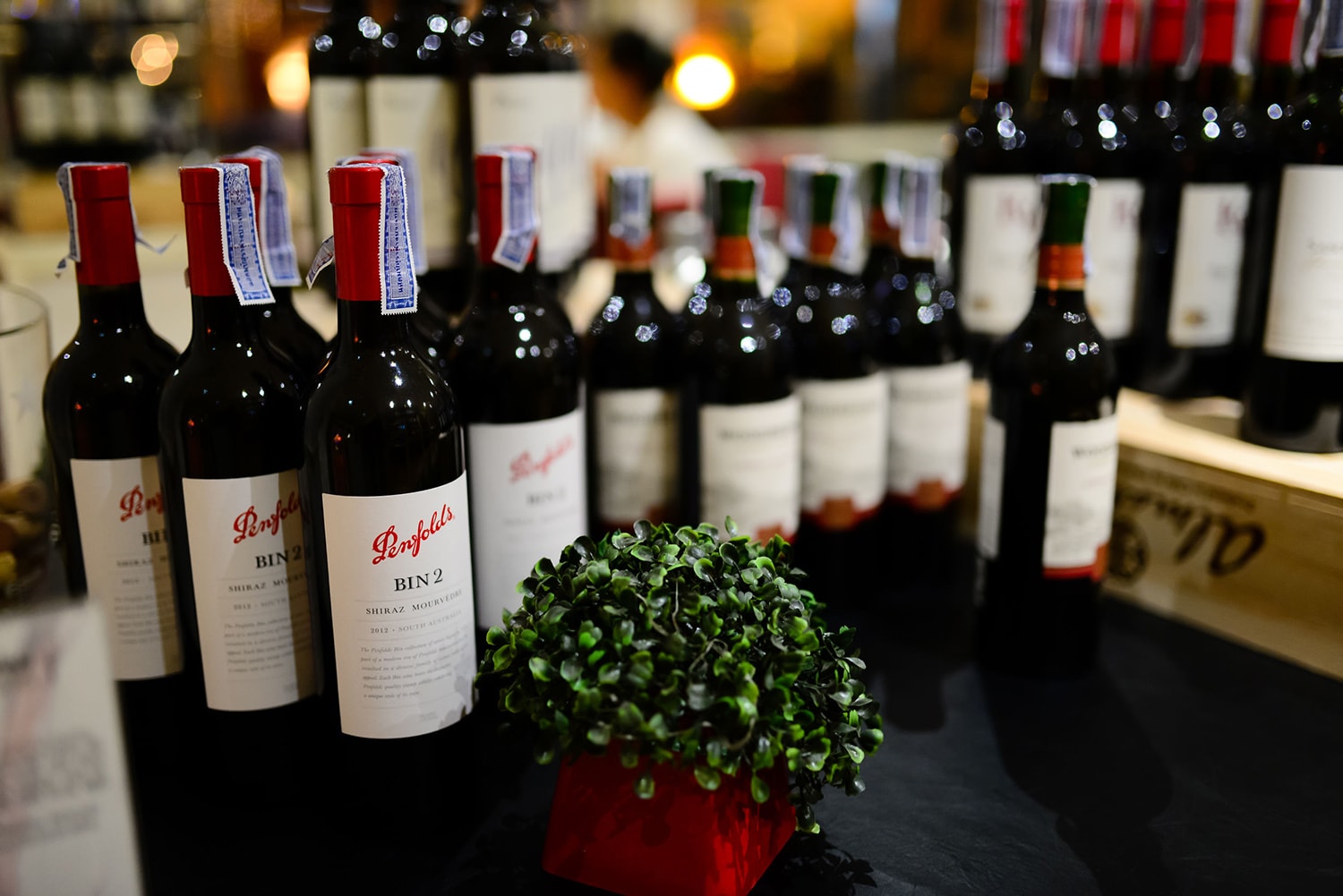 Founded in Adelaide in 1844 by Christopher and Mary Penfold, Penfolds has over 170 years of history and is internationally recognized for its bold and powerful Shiraz wines (photo by Rawit Wongsmarn).
This style shift was the catalyst for a new generation of Barossa wine growers (many of whom worked two vintages a year – here and in the northern hemisphere) to re-evaluated the 'more is best' philosophy of the late 20th century. The young guys and gals (there's plenty of women making wine in the Barossa) looked to the original source of Shiraz or Syrah as it's known in its northern Rhône homeland. The style of Syrah made in the Rhône appellations of St Joseph, Cote Rôtie, Crozes Hermitage and even Hermitage (the original source of Australia's Shiraz vines) is medium-bodied rather than full-bodied with a plethora of red fruit flavours and an abundance of spice. Only the minuscule appellation of Cornas offers the punch of a (traditional) Barossa Shiraz.
The rethinking took place over many bottles of Shiraz/Syrah not only from the Rhône but around Australia and across the Tasman with New Zealand's emerging Syrah from Hawkes Bay's Gimlett Gravels sub-region. Old bottles of Barossa Shiraz for the 1950's and 60's (often labelled as claret, burgundy and even hermitage) were inspirational - graceful and complex wines with a modest 12 or 13% alcohol and not a stave of new oak in sight. These benchmarks were from historic labels like Hardy's, Mildara, Orlando, Saltram, Woodley's and Yalumba.
The move to concentrated styles driven by new oak began in the 1951 with Max Schubert's 'experimental' Grange. However, it wasn't until the 1980's and early 90's that small barrel maturation began the norm. These punchy, high octane styles caught the eye of US wine critics with the highly influential Robert Parker Junior lauding the delights of Torbreck, Row Hands and anything Chris Ringland made. When the Wine Spectator rated the 1990 Penfolds Grange at a maximum 100 points in 1995 the (bold, brash) Barossa die was set. Well, only until the aforesaid new wave of winegrowers took their dramatic turn, treating wonderful old vine Shiraz grapes with a much gentler hand.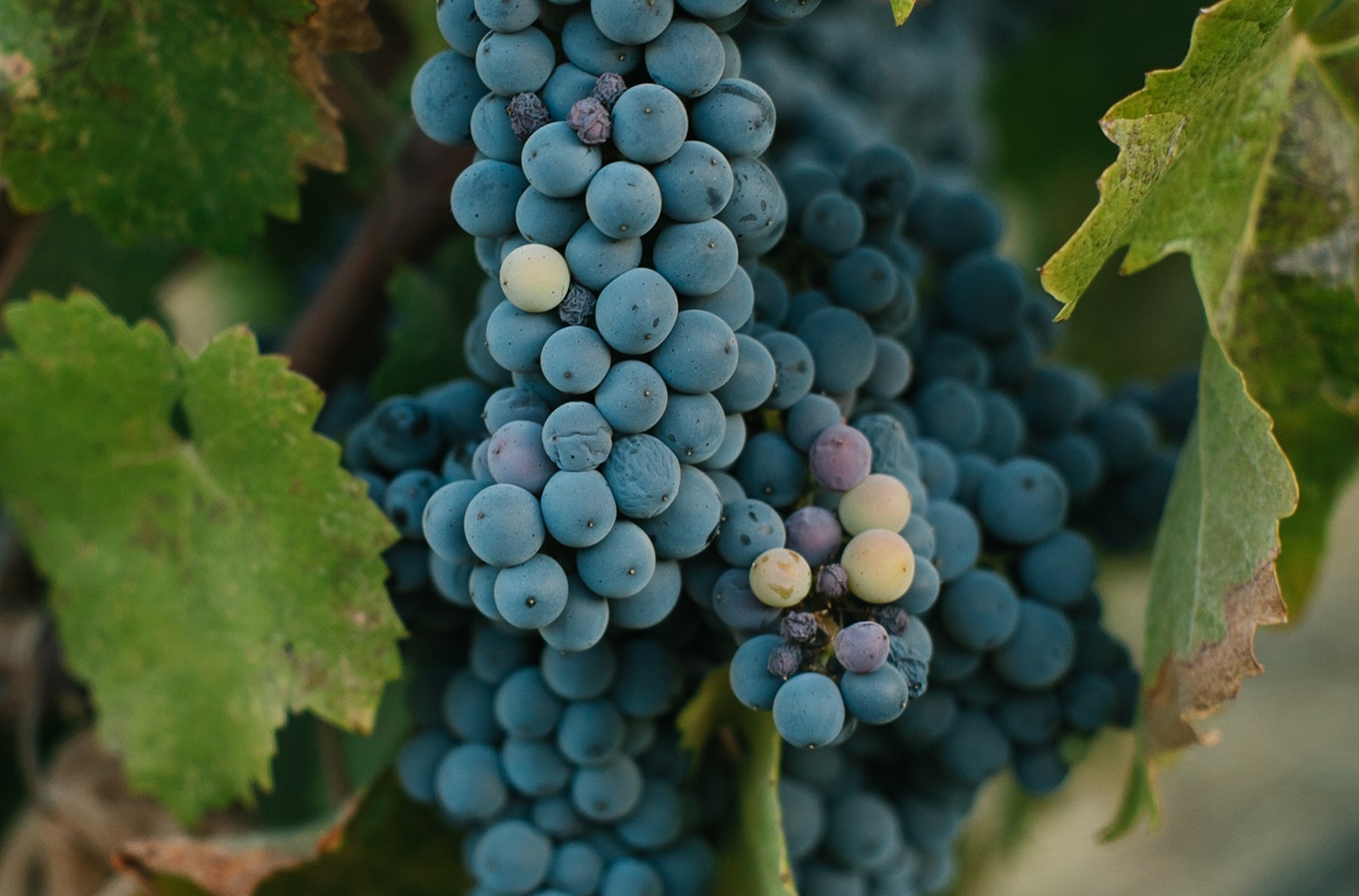 Built on lighter oak influence, the new styles of Shiraz bring lower levels of alcohol, higher acidity and a great expression of the fruit (photo by Max Delsid on Unsplash).
The resources were in the ground – often small plots of Shiraz vines planted over a century ago. Nurturing these old vines using organic and bio-dynamic practices brought instant results. These healthy vines delivered intensely flavoured grapes at lower sugar levels and so lower alcohols in the finished wine. Early picking preserved the natural grape acidity, giving an extra zest to these 'new wave' Shiraz. Paring back the oak by using larger formats and older, well-seasoned oak with an increasing move to foudre of 3,000 to 5000 litres (800 to 1300 gallons) allowed the pure fruit to shine. Sure these are still intense and flavoursome wines but they're built on a lighter frame with oak in a supporting rather than dominating role. Many of these new players looked to vineyards in the higher (and cooler) Eden Valley region (a part of overarching Barossa Zone) with its own GI (Geographic Indicator) and 2500 hectares (6177 acres) under vine. The larger, lower and warmer Barossa Valley GI is around 11500 hectares (28,400acres) comprises the rest of the Barossa Zone.
Barossa Valley is described as a Meditarranean type of climate, ideal for production of full-bodied red wines, fortified wines and generally robust white wines. The climate ranges from warm on the valley floor to cool at the higher altitudes in the hills surrounding the Valley. The region has a large diurnal temperature range, high maximum temperatures, high sunshine days and low humidity and rainfall (more on: Wine Australia).
Labels like Sons of Eden, Spinifex, Purple Hands, Kalleske, Tim Smith and Schwarz Wine Co offer Barossa Shiraz in a more approachable style. Wines to suit our ever changing tastes in food and our 'live it now' lifestyle. That's not to say that these pristine, pure Shiraz don't age – the best of the 2017 vintage will be around in 2035 and beyond. Look out for Spinifex Bête Noir or Sons of Eden Remus Eden Valley Shiraz. If money is no object, the Henschke Hill of Grace remains the quintessential Eden Valley Shiraz. Please remember it deserves, no, it demands, at least 10 years in a cool cellar to show its best. It's well worth the wait.
_________________________________
EXPLORE MORE OF AUSTRALIA:
>>Orange: Altitude and Attitude
>>Langton's Summer Red: A Guide To Chilled Reds
_________________________________

New expression:
Spinifex Bête Noir (AUD36)
A blend of old vine Shiraz from seven vineyards across the Barossa. One-third of the indigenous ferment was whole clusters with minimal new (French) oak. The perfumes are of dried cranberries and dark cherries with a whiff of clove and star anise. Intense dark berry flavours with savoury overtones. Energetic tannins propel the finish.
>>Order on Vivino (subject to availability in your location)
Sons of Eden Remus Eden Valley Shiraz (AUD70)
Remus is drawn from Eden Valley fruit with its alter ego Romulus sourced from the Barossa Valley. Complex red-cherry and blackcurrant aromas with star anise and fresh bay leaves. Rich and opulent yet fresh and vibrant with flavours of spicy blackberries, dark plums and liquorice. Acid and tannin interplay to enliven the finish.
>>Order on Vivino (subject to availability in your location)
Traditional expression:
Henschke Hill of Grace (AUD865)
Drawn for the original vineyard planted in 1860, this is Australia's pre-eminent single vineyard Shiraz. Concentrated aromas of blue and black berry fruits, dark plum and exotic five spice. Rich, lush and elegantly structured with fresh mulberries, dried herbs and charcuterie. Fine velvety tannins add both depth and (seemingly endless) length.
>>Check availability with Langton's