Italy's best-known and most beloved wine may very well be Prosecco, but this prolific country offers a vast world of diverse and delightful sparklers beyond.
Italians loves their bubbles. When I am galivanting around the country, nary a day goes by when I don't hear that suggestive pop of the cork. Sparkling wine plays into Italy's well entrenched aperitivo culture. Just behold the
al fresco
terraces
awash
with the distinctive
orange hue of Aperol spritz. And any self-respecting bar is equipped with an ice bucket chilling a bevy of bubblies, much of them homegrown.
According to a 2020 report from the International Organisation of Vine and Wine (OIV), Italy is the globe's largest producer of sparkling wine. In 2018, it boasted 27% of the world's share. This represents 10% of Italy's total output. Unsurprisingly, the unfailingly popular Prosecco accounts for two-thirds.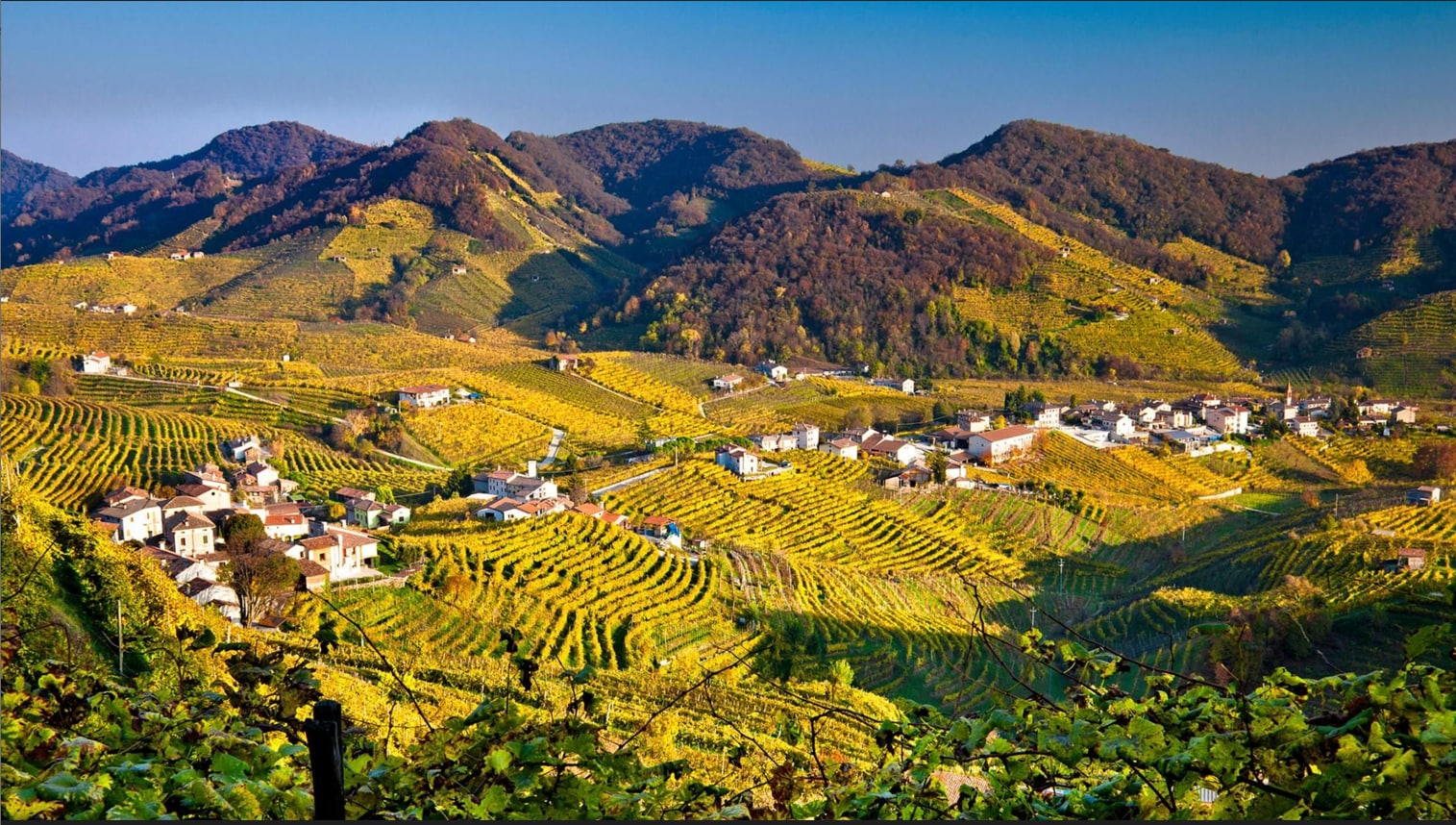 Valdobbiadene is a town in the province of Treviso, Veneto, Italy, and known as the home of famous Prosecco.
But what of the remaining 33 percent? It is a treasure trove of varied sparklers - from white to red with every shade of pink in between; dry to sweet; faintly effervescent to fully sparkling; modest to generous alcohol; fruity to yeasty and complex.
Prosecco lookalikes
The production of Prosecco is restricted to a delineated area within Italy's northeast and must be made with the indigenous Glera grape. This hasn't stopped producers in other regions from making similarly fresh, fruity tank method sparklers from their own local varieties though. They just can't call their wine Prosecco. Some are more successful than others.
The best are not mere Prosecco copycats. Indeed, specific grape varieties lend themselves to this style. The region of Emilia-Romagna is hanging its hat on Pignoletto (aka Grechetto di Todi) for its pretty white sparklers. Floral scent with snappy apple flavors and bright acidity, Pignoletto rivals Prosecco for refreshment value.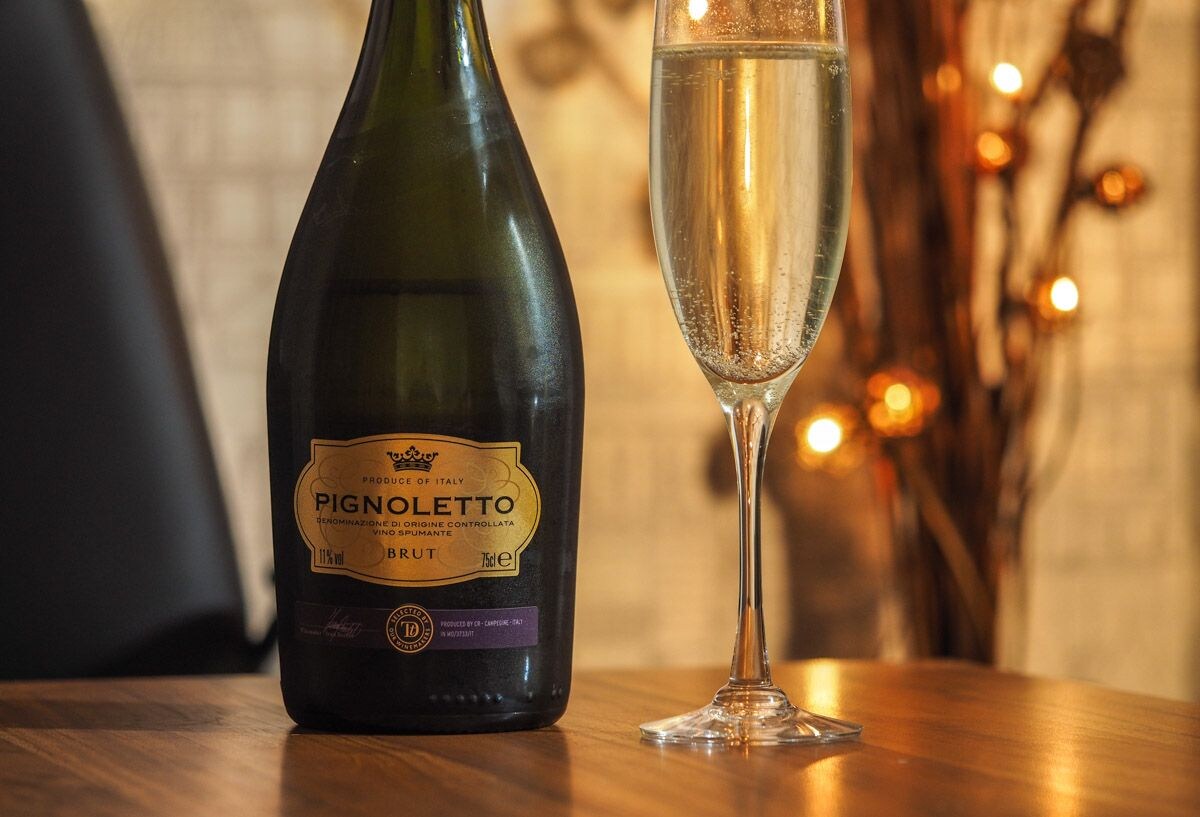 Pignoletto (aka Grechetto di Todi), is a sparkling wine made in the region Emilia-Romagna. Its crisp acid creates a fresh finish, making the wine ideal for a variety of foods.
Other tank method specialties
Emilia-Romagna is also responsible for the gift of Lambrusco – sparkling reds made from a family of eight related grape varieties. The pale-hued Lambrusco di Sorbara gives a light, fragrant sparkler that looks like a dark rosé. It is replete with zingy acidity to stimulate the appetite. Conversely, the deep-purple colored Lambrusco Grasparossa is fuller and structured with grippy tannins to cleanse the palate. In either and all examples of Lambrusco, those bubbles help with digestion of Emilia-Romagna's rich and hearty cuisine and encourage another bite. They range from dry to sweet, though it is the former that is trending.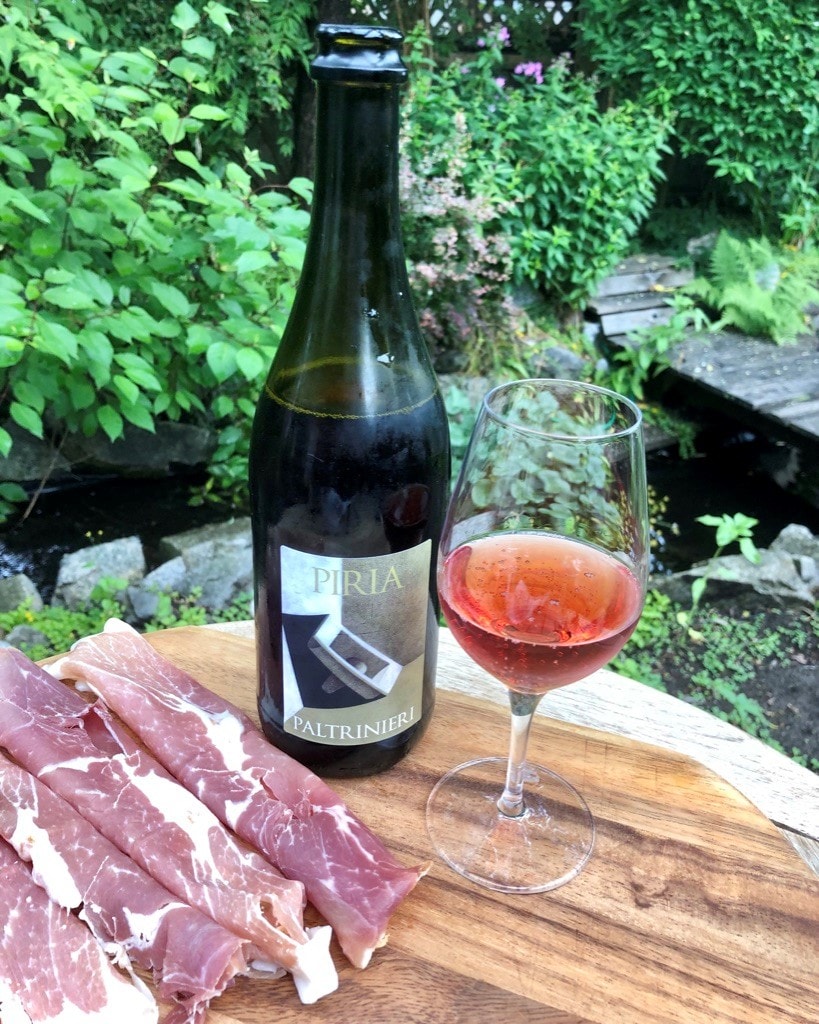 Lambrusco di Sorbara pairing with prosciutto.
By far Italy's most prized sweet sparkler is Piedmont's Moscato d'Asti. Based on the pungently aromatic Moscato Bianco variety, it is essentially partially fermented grape juice. A single fermentation occurs in a closed pressure tank to trap the CO2 and is stopped when there is plenty of grape sugars remaining. With no more than 5.5% alcohol, this intensely grapy elixir is often revered as the greatest breakfast wine in existence. And with a maximum of 2.5 atmospheres of pressure, it is always frizzante or lightly sparkling.
Also made with Moscato Bianco, wines simply labeled Asti are spumante which is more explosively effervescent at over 5 bars of pressure. These span from bone dry to sweet. Some even hark back to the tradition in the zone and are made using the traditional method.
Traditional method Italian sparklers
The aforementioned method, which sees the
second fermentation in the bottle rather than a tank is of course associated with Champagne. Ardent fans of France's celebrated potion, the Italians
use this process, along with Chardonnay and Pinot Noir, to craft some of their own finest sparklers.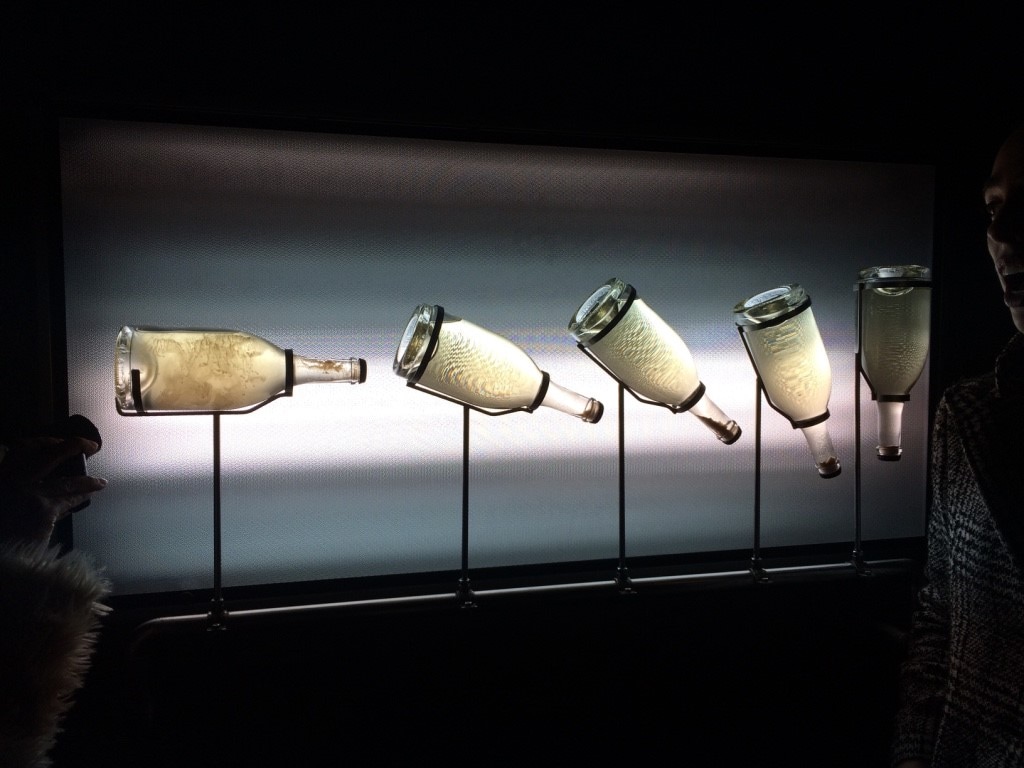 Demonstration of aging lees in traditional method.
A few denominations are carved out specifically for these. The most famous is the Franciacorta DOCG, in the region of Lombardy not far from Milan. Producers here will point out that the minimum aging requirement on the lees for non-vintage Franciacorta is longer than in Champagne - 18 months as opposed to 12. Millesimato, or vintage dated, must be 30 and Riserva at least 60. This is all in the name of developing that complex 'autolytic' character of baking bread or pastry. Compared to chillier Champagne, the mild Mediterranean climate of Franciacorta gives a broader fruit character of peach and yellow plum. Its softer acidity may appeal if the briskness and raciness of Champagne is simply too sharp for your tastes.
Franciacorta DOCG is located in the region of Lombardy. The sparkling wines here are produced in traditional method with world-class quality.
To the east, in the region of Trentino, Trento DOC is similarly reserved for traditional method sparklers based on Chardonnay and Pinot Noir. Cooler than Franciacorta, the alpine climate gives crisp, citrus-driven wines. The first bottle was produced by the pioneering Giulio Ferrari in 1902, several decades before the inaugural bottle of sparkling Franciacorta.
Others to look out for are Piedmont's Alta Langa DOCG and Lombardy's
Oltrevpò Pavese Metodo Classico DOCG, the latter centered heavily on Pinot Noir.
Not to be outdone are those made with native grapes. In the region of Veneto, the tiny Lessini Durello DOC is a denomination exclusively for traditional method Durella – a high acid, rather tannic white variety. The wines may not reach the finessed heights of those produced with classic grapes, but they can be compellingly minerally and characterful.
It might seem almost sacrilegious but there are even Barolo producers crafting sparkling Nebbiolo and Brunello estates trying their hands at traditional method Sangiovese. These are fascinating cur
iosities rather than threats the existence of Champagne.
Every corner of Italy has a sparkling specialty, or at least one producer making bubbly. You just need to venture beyond Prosecco to find these.

Penetrating scents of orange blossom and jasmine lead to a mouthful of peaches and apricot. With creamy gentle foam, this is fresh and light on its feet. Sweet but finishes clean and uplifting. Serve well-chilled - between 6 to 8 degrees Celsius (43 to 46 degrees Fahrenheit).
Featuring the Lambrusco Salamino grape (named such as the bunches resemble the long cylindrical shape of a salami), Concerto is a vibrantly purple, full-bodied, dry frizzante. Soft mouth cleansing bubbles carry raspberry and plums. Satisfyingly straightforward and tangy especially when enjoyed between 8 and 10 degrees Celsius (46 and 50 degrees Fahrenheit).
Made exclusively from Chardonnay and aged at least 5 years on the lees, Ferrari's Perlé is subtly toasty and slightly nutty with zesty lemon and baked apple throughout. The persistent elegant mousse dissolves slowly as this expands across the palate finishing on a salted almond note. Serve between 6 to 8 degrees Celsius (43 to 46 degrees Fahrenheit).