Thanks to its cool, maritime climate and hilly terrain, Tasmania's potential has been harnessed for elegantly refined sparkling wine.
As I flew in across the Bass Strait at the height of an Australian summer this January as a guest judge at the 29th Annual Tasmanian Wine Show, our little twin-engine plane hovered over pastures so verdant they must have seemed like home to the first English convicts and free settlers to arrive in 19th century Van Diemens Land.
Coming across names like Cambridge, Richmond and Runnymede, I had to pinch myself every so often to make sure that I had left England at all.
Having learnt the hard way on two wet and cold trips before, I was no longer surprised this time round as to precisely why Tasmania's cool climate gave it such an advantage over the mainland in growing grapes suited to sparkling wines of intensity of flavour, of finesse and a quality that mainland producers could only dream of achieving.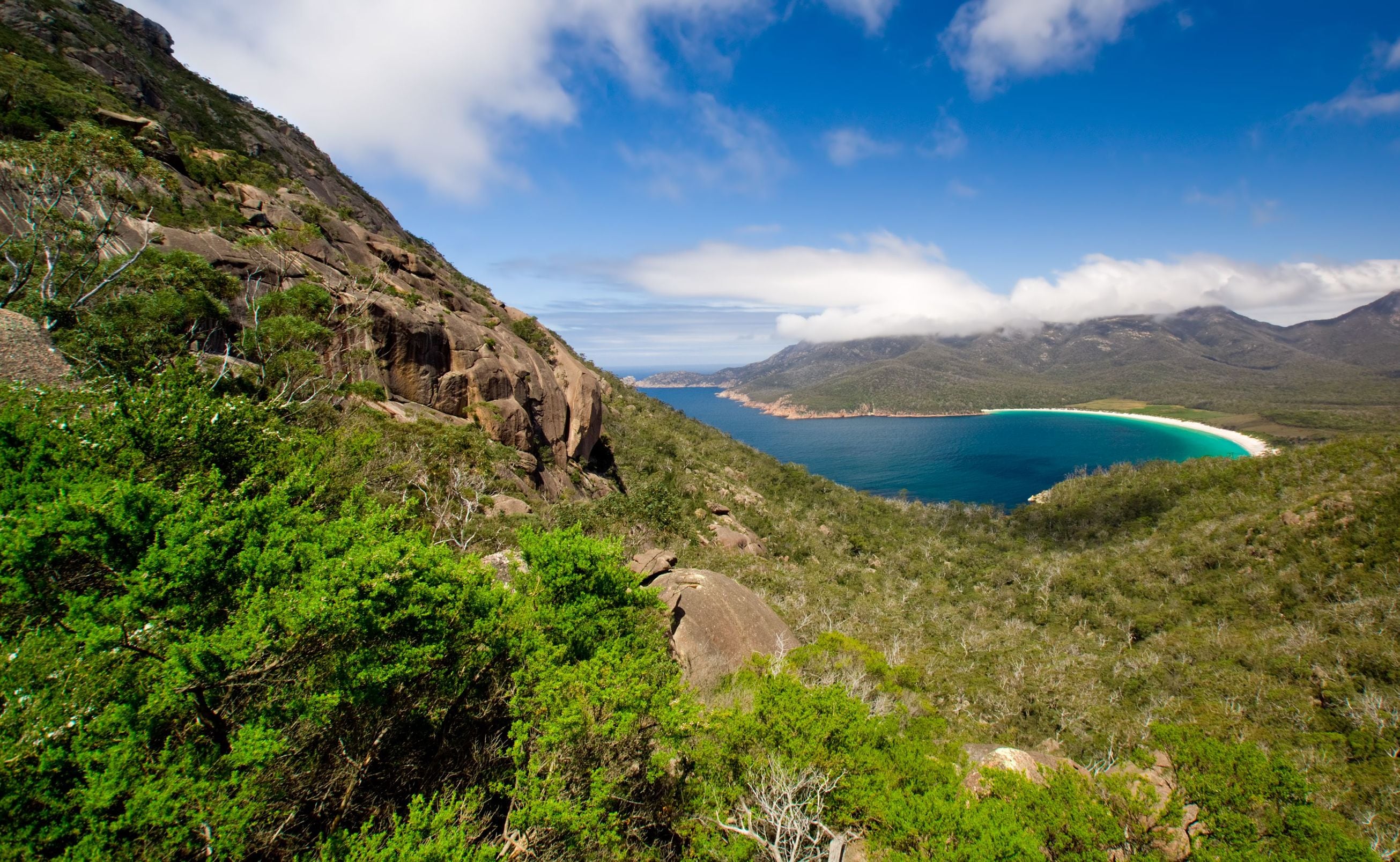 After the disappearance of vineyards established in the early 1800s,Tasmania's modern wine industry began when the French peasant farmer Jean Miguet and the Italian businessman Claudio Alcorso arrived in the 1950s.
Battling horrific prejudice, each established a toehold for wine, Miguet north of Launceston in the Tamar Valley, Alcorso at Moorilla on the Derwent River close to Hobart. Tasmania's vineyards were subsequently developed piecemeal mainly around Launceston and Hobart by immigrants looking for a patch of dirt to invest in, farmers diversifying into wine and mainland exiles making a lifestyle choice.
The sparkling wine story began at Heemskerk when in 1985 Roederer Champagne announced a joint venture for the production of sparkling wine. In the same year, Frenchman Dominique Portet announced the establishment of a vineyard and sparkling wine facility, today's Clover Hill at Lebrina.
As mainland companies started to pay top dollar for their base wines from Tasmania, Hardy's chief sparkling winemaker, Ed Carr spotted the potential, stating: 'the worst vineyard in Tasmania for sparkling fruit is better than anywhere else on the mainland'.
His premium Arras label is one of Tasmania's finest brands with its supremely elegant, richly flavoured late-disgorged fizz. Today, 45% of all the Pinot Noir grown and 76% of the Chardonnay goes to sparkling wine.
Sunny days and cool nights
In essence, Tasmania is cool by latitude, which is comparative bearing in mind that Hobart and Launceston are on similar parallels to Bilbāo and Porto respectively. But Tasmania is slap bang in the cold Southern Ocean between Australia's mainland and New Zealand, whereas the viticultural areas of Western Europe are warmed by the Gulf Stream.
It's thanks to its cool, maritime climate and hilly terrain that Tasmania's potential has been harnessed for elegantly refined sparkling wine. Long sunshine hours with mild spring and summer temperatures, warm autumn days and cool nights lead to slow ripening and good acid retention, producing flavour accumulation and an elegant, juicy acidity that brings finesse and delicacy.
In particular, the cooler regions such as Piper's River and the Northern coast (inland from Devonport) and the inland parts of the Tamar Valley are excellent for sparkling wines, with very long seasons and prominent, fine acidity.
With Ed Carr, Andrew Pirie has been one of Tasmania's most impressive pioneers, setting up the boutique-size Apogee after selling Pipers Brook, and with it, his Pirie brand.
Pirie is one of a band of small, boutique producers making high quality sparkling wine, among them Stefano Lubiana, close to Hobart, whose biodynamic farming brings about fine wines of great energy and precision, Delamere, run by the experienced duo of Fran Austin and Shane Holloway, and Josef Chromy, near Launceston, whose winemaker Jeremy Dineen, makes some of the leanest and cleanest fizz on the island.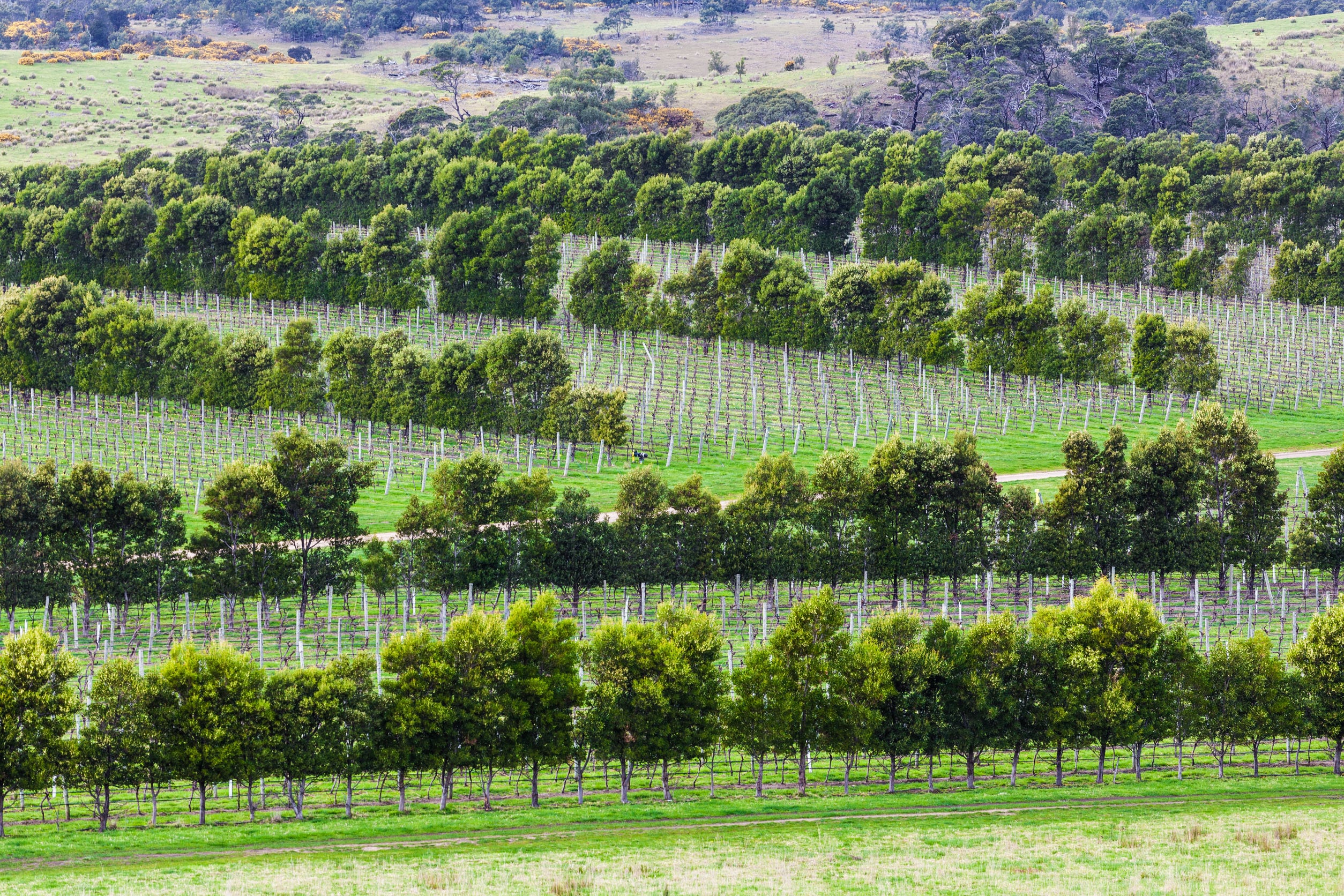 Under the stewardship of Conor van der Reest, Moorilla too on the Derwent River close to Hobart, is making impressive, bone dry sparkling wines.
Co-habiting cheek by jowl with the small and medium-sized wineries, larger-scale companies such as Hardys, Kreglinger, Yalumba and Brown Brothers are contributing grape-growing prowess and winemaking savoir-faire and with it greater recognition of significant site variation based on diverse soils, aspects altitudes and climatic differences.
Combining local research into viticulture and winemaking with a focus on clones, modern equipment and winemaking techniques, the Tasmanian sparkling wine industry has reached a level of sophistication that few could have imagined when Heemskerk and Roederer first tied the Franco-Tasmanian knot.
As evidence of its quality, 100% of Tasmanian wines sell above AU$15, as opposed to only 7% of mainland Australian wines. At this point in time, only five per cent of Tasmanian wine is exported with 55% going to mainland Australia and 40% drunk at home.
However, in line with demand from overseas markets, the island's vineyard expansion (25% over the past two growing seasons with plans for a further 15% increase in the pipeline) is catering for its growing global reputation for high quality fizz.
In the face of climate change and growing competition from emerging countries, the challenge to build further on its significant accomplishments to date is one Tasmania's fizz producers are relishing.

2013 Clover Hill Brut. A foaming cushion of bright, textured bubbles and a brioche-like undertone with an extra touch of freshness and subtle briney tanginess on the finish.
Stefano Lubiana NV Brut Reserve. Fine fresh aromas with a subtle hint of biscuit and rich, full-flavoured, appley mousse whose balancing acidity makes for a bright, mouthwatering freshness.
2012 Delamere Blanc de Blancs. Fine toasty rich notes with a biscuit and brioche creamy mousse and elegant hint of saline character coming through on a crisp, dry, citrusy finish.
2008 Arras Grand Vintage. Seven years on its lees creates an intensely toasty aroma with a delicate nutty mousse and fine blade of lengthening Chardonnay acidity, finishing on a savoury oystershell note for great complexity.