Exciting new regions across the globe are producing outstanding sparkling wines. Expand your palate on this whirlwind world tour where Champagne rarely gets a mention.
Tasmania
At the annual Tasmanian Wine Show, which I had been invited to judge this year, there were no fewer than 49 local non-vintage, vintage and late-disgorged sparkling wines. Seven gold medals later, I visited a handful of the island's fizz producers, small, medium and large. The quality of the sparkling wines coming out of Tasmania was better than ever, even though a couple of years back, I had already called Tasmania in print 'Australia's Little Champagne'. Being a bit of an agent provocateur, when I was called on to make a short speech at the awards dinner at the end of the week, I was respectful but reminded those present that they now had 'England's Little Champagne' to contend with. That went down well.
England
Why? Perhaps I had been provoked by a comment made by one of Australia's leading wine critics, Tyson Stelzer, who had said "no region anywhere on the planet outside of Champagne itself makes sparkling as exceptionally as Tasmania". This wasn't just a red rag to my John Bull nature. Ever since the Chicago couple Stuart and Sandy Moss, planted the first Chardonnay and Pinot Noir in 1988 in England following their acquisition of the Nyetimber estate, there has been not just a boom in expansion, but a steady improvement in sparkling wine production in England. In the last three years alone, 1300 hectares of vines have been planted, mostly to the champagne grape varieties, Chardonnay, Pinot Noir and Meunier [n.b. It's no longer called Pinot Meunier, just Meunier] and 2018 produced a record-breaking harvest of 15.6 million bottles (fizz accounting for over two-thirds).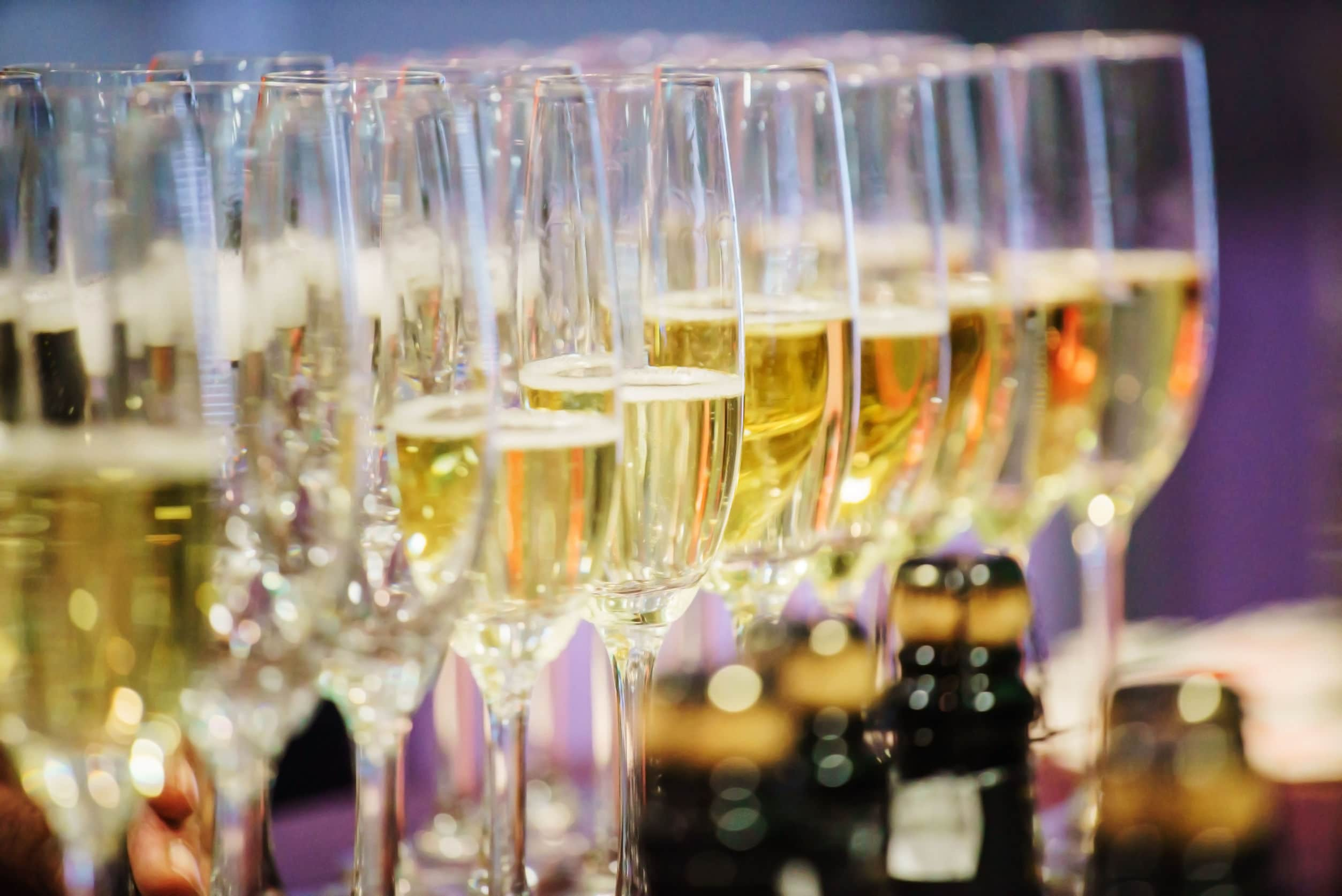 England's northerly location means that the climate overall is comparatively cool, which is the primary reason why England, like Tasmania, its southern hemisphere counterpart from the point of view of latitude, is so ideally placed to make sparkling wines of elegantly crisp and tangy refinement. Progress is such however that from recent visits to English vineyards this year, I have seen a number of trends are emerging. First, English wine growers are beginning to differentiate themselves from each other by regional characteristics. Within Hampshire, Kent, Sussex and Dorset, producers are now talking about their own patches and the effect that local climate and soils have on their styles of fizz. Some companies have planted in different counties so that, like the champenois, they can optimize blending components from different soil types, for instance chalk and greensand in Sussex, chalk, clay and sand in Kent, chalk again in Hampshire.
Cava
Compared to the reputation that Tasmania and England have gained in a relatively short space of time, Spain's much older Cava industry has been hampered by selling its wines too cheap, even though Cava is also made by the traditional bottle-fermented method. Because of this problem, one of the original Cava producers, Raventós i Blanc, decided in 2012 to leave the Cava DO and found a new designation of origin, Conca del Riu Anoia. Some of the bigger Cava groups such as Codorníu are putting their faith in a new Cava de Paraje denomination focusing on single vineyards, while a handful of top producers broke from the Cava DO last year to form a new group, Corpinnat, committed to producing sparkling wines made from indigenous varieties capable of transforming Cava's downbeat image.
Italy
The traditional method is the basis too of top quality Italian fizz from Franciacorta and Trento. The exception is Prosecco, which is mostly produced by the tank method. In the wine equivalent of the blinking of an eye, Prosecco has become so successful that it has now overtaken Champagne in volume, producing some 500 million bottles from 23,000 hectares compared to around 320 million in Champagne. While most Prosecco is bland enough to be drunk with your eyes closed, my eyes were opened on a recent visit when I discovered the quality DOCG oasis of Prosecco Superiore Asolo. I found producers making quality drier Brut and Brut Nature styles, including one or two even using the traditional method, and also a "natural wine" style known as Sui Lieviti.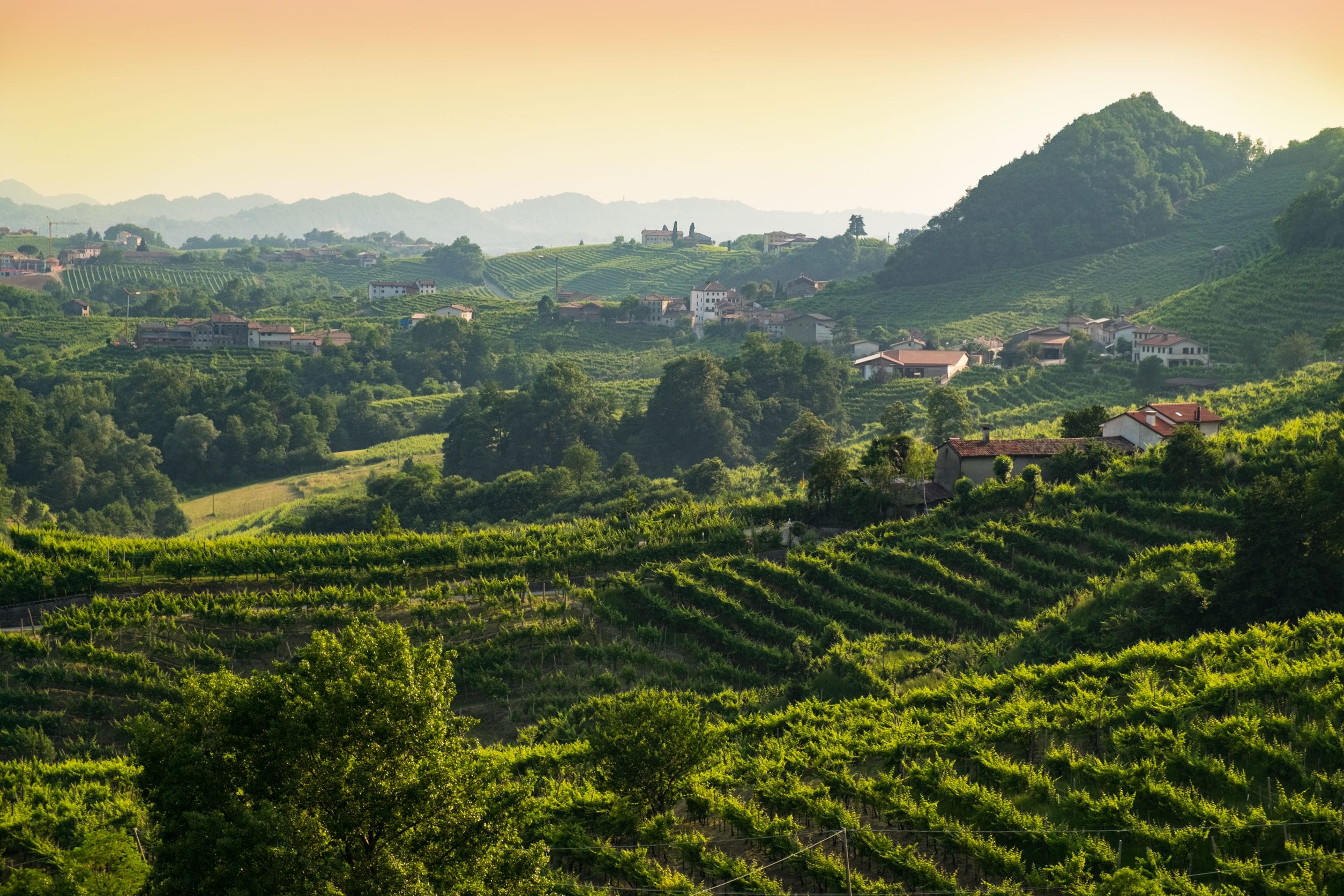 Originally called Col Fondo, Sui Lieviti is the Pet-Nat style, artisanal frizzante, that is, made from base wines fermented using natural yeasts, and extensive lees ageing, with no added sulphur. Site-specific considerations in the fast-growing Rive category also apply to the DOCGs of Valdobbiadene and Conegliano, and, at the apex of the quality pyramid, Cartizze.
Alsace and Germany
Ripples from this rising global tide of quality fizz are lapping at the shores of countries and regions not always traditionally associated with premium sparkling wine. Within France itself, the phenomenon of Crémant in Alsace, the Loire and the Rhône is growing. Germany is raising its game to produce not just entry level fizz but high-quality lees-aged vintage and non-vintage Premium Sekt, including single estate Winzersekt, sometimes made from Riesling but as often as not from Chardonnay and Pinot Noir.
Austria, Croatia, Canada and Japan
Austria, Croatia, and further afield still, Canada, are growing in reputation for their fine fizz. Among the most unusual sparkling wines around are Japanese sparkling wines made from the native Koshu grape. Having visited wine producers in Japan last year for my new book, Sake and the wines of Japan, I arranged for two Japanese producers to show their sparkling wines at The Wine Gang's Champagne and Sparkling Wine Festival this year, which I host. The two Japanese sparkling Koshu wines proved hugely popular with guests who had no idea, at least till that moment, that Japan too is getting fizzical.

2008 House of Arras Grand Vintage
One of Tasmania's top sparkling wines, this blend of 65% Chardonnay, 35% Pinot Noir displays super toasty, full-flavoured peachy fruit with a delicately nutty mousse and a fine blade of lengthening Chardonnay acidity and savoury oystershell note for complexity and length.
2012 Raventós I Blanc, Manuel Raventós Negra, Conca del Riu Anoia
Made, unusually, from pure Xarel-lo, the best of the traditional Cava grape varieties, this Catalonian fizz is biscuity and complex in aroma with a mouthwatering rich mousse demonstrating grilled almond notes on a fine, freshly balanced finish.
2010 Nyetimber 1086 White
A blend of 45% Chardonnay, 44% Pinot Noir, 11% Meunier, the second release of Nyetimber's prestige cuvée shows inviting notes of vanilla and a rich praline-like nuttiness combined with a richly textured mousse cut by a youthfully tangy, refreshingly appley bite.