The release of Cristal 2012, in early 2020, will be the first to have been farmed 100% biodynamically. It's a tremendous moment in the landscape of prestige champagnes.
2019 marked 20 years since Jean-Baptiste Lécaillon became chef de cave of Louis Roederer. It's a long time, but longevity is not uncommon for talented chefs de cave of Champagne's finest houses.
It would be easy to grow stale, bored and disengaged along the way, but not if you're Jean-Baptiste Lécaillon, a man whose passion grows steadily with each passing year. It's easy to see why. Lécaillon is much, much more than a winemaker. He's a grand philosopher – and maestro – of the industry's trajectory for environmental change.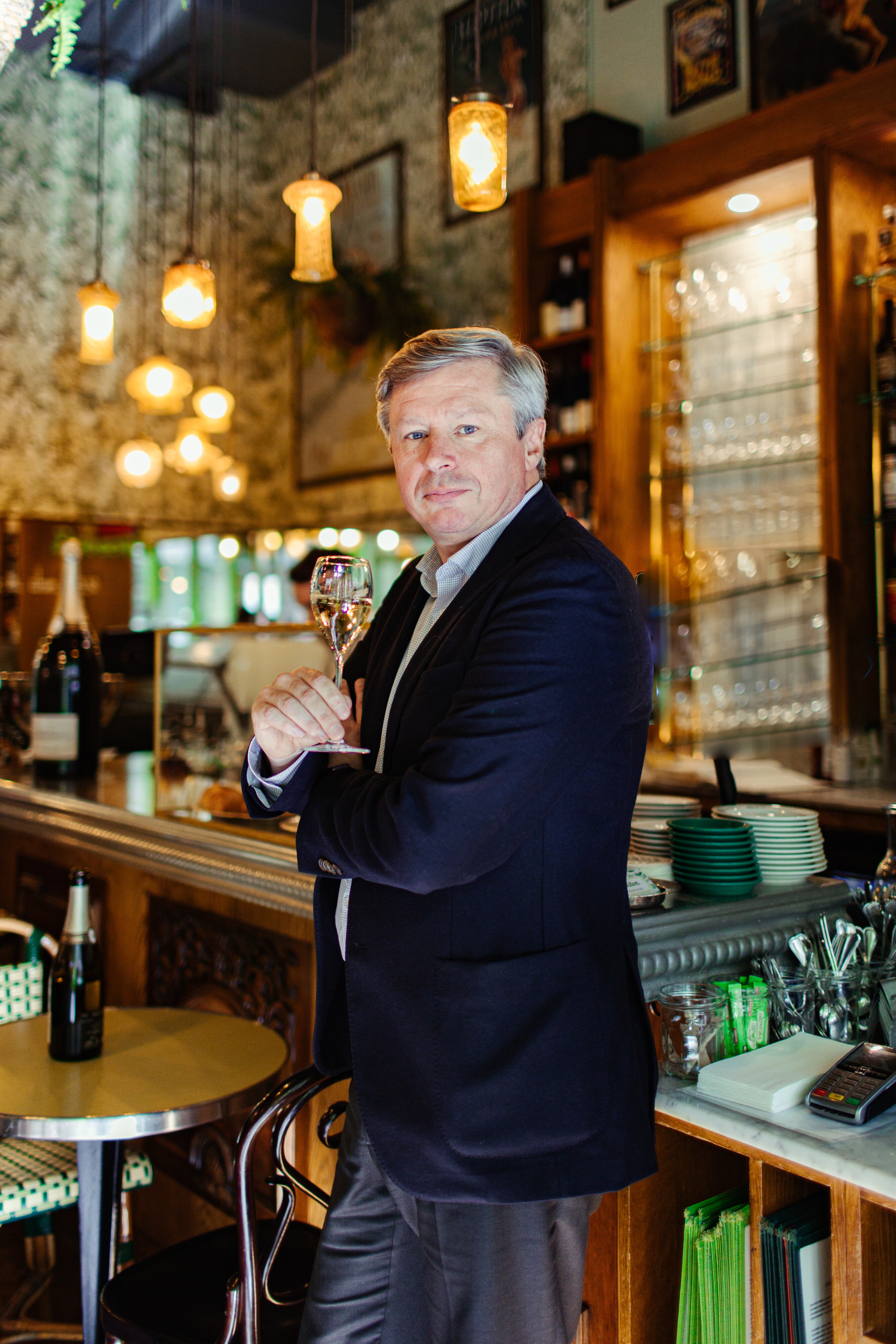 In his 20 years as chef de cave, Lécaillon (pictured above) has achieved a meaningful legacy, earning Louis Roederer a unique status as the region's largest organically certified producer. A meagre two percent of all vineyards across the 34,000 hectares belonging to the Champagne appellation are certified organic.
Louis Roederer owns almost 20 percent of these, accounting for 122 out of 240 estate owned hectares. Of these, 10 are certified biodynamic. And as Chair of the Technical Committee for Champagne's powerful trade association, the Comité Champagne, he has presided over a series of radical shake-ups of the industry, pushing toward an uncompromising commitment to the environment.
In 2018, recommendations put forward by the committee saw houses and growers stand together on uncommon ground; agreeing to eradicate herbicides by 2025 and reach 100% environmental certification by 2030.
Professionally, these are significant achievements. But for someone like Lécaillon, they are also deeply personal. The release of Cristal 2012, in early 2020, will be the first to have been farmed 100% biodynamically. It follows Cristal Rosé 2007, which was also cultivated biodynamically.
It's a tremendous moment in the landscape of prestige champagnes…no other champagne at this super-elite level is made with the same attention to detail for the environment and underlying philosophy to express the uniqueness of terroir in its wine.
Speaking candidly during his biennial trip to Australia, Lécaillon muses about how it's all part of his quest to reinvent champagne for the 21st Century which he says is less about know-how and more about letting terroir speak, the potential for which starts with an environmental agenda.
A return to craftsmanship, as he calls it, is part of an extended dialogue around the quality of champagne wine and engaging consumers with different tastes."I've been working on it for 20 years," he says. "What's funny is that we're just going back to the way it was. Most of it is thanks to the grower movement. [Anselme] Selosse was the leader of that. He said 'come on guys, it's about terroir'."
Pre-1960s Champagne was all about craftsmanship, says Lécaillon, who goes on to compare it with the forty years that ensued, when the region doubled its appellation size, maximised yields using chemical farming techniques and planted higher yielding clones.
"In the 70s and 80s the winemaker was very important. They were looking for a very neutral base and to personally make a strong impact on the wine," he says. "Now, there is a new wave in winemaking. Winemakers are now prepared to step down and let the terroir speak because that is the uniqueness of champagne. The uniqueness is not the know-how."
For Cristal, the child of chalk, craftsmanship comes from an organic or biodynamic path, depending on vintage conditions. Following 20 years of trials, Lécaillon believes there is a tendency in warm years for biodynamics to perform well due to its ability to preserve soil freshness.
Freshness, he says, is more than just acidity. It's precision of fruit, salinity, sapidity, length and elegance. Organics, he says, is good but it doesn't perform the same.
"Biodynamics is all about soil preparation, especially the 500 and 501 treatments," he says referring to the use of horn manure and horn silica to stimulate soil life and boost plant immune systems. "When you use 501 you send messages to the vines to re-concentrate their cells and not play to the sunshine. You work with them and you can accelerate or slow down."
Under a biodynamic regime, such as the one used on Cristal 2012, treatments ease vine vigour during periods of sunny weather to impart freshness. But in cooler years, organics is preferred because biodynamics adds too much. A biodynamic path is nonetheless set at the start of each year and altered accordingly.
2012 was decidedly warm for Champagne, attracting good amounts of sunshine in August and September, resulting (generally) in fruitier wines with more texture and roundness. But in the case of Cristal, biodynamics has achieved a comfortable nexus between freshness from soil and roundness from sunshine, says Lécaillon.
"The more sunshine you have, the more freshness you need from soil," he affirms. "If you grow in the bedrock of chalk, it's unique. When roots are in the deep cool atmosphere they never stress and ripeness is always slow and steady because you don't have a lot of stress from too much heat and not enough water. Chalk is the perfect soil for freshness and to achieve a very low pH of wine."
45 biodynamically farmed plots across some of the best grand cru territory bequeaths Lécaillon a unique privilege in the making of Cristal. 'A little bit of this and a little bit of that' is used, at discretion, to maximise freshness and express the properties of terroir in what he affectionately dubs à la carte winemaking.
But while the idea of fighting for freshness comes from chalk, Lécaillon stresses it also comes from the cellar, erring toward more reductive – protective – winemaking.
"I think the méthode champenoise process has been designed for that," he says referring to protecting the essence of the soil in champagne winemaking. "We do a soft pressing, select wild yeasts, age our wines in cask, bottle early, ensure no / low malo, and use low dosage. Our wines are low pH. Having a fresh winemaking style is all about that."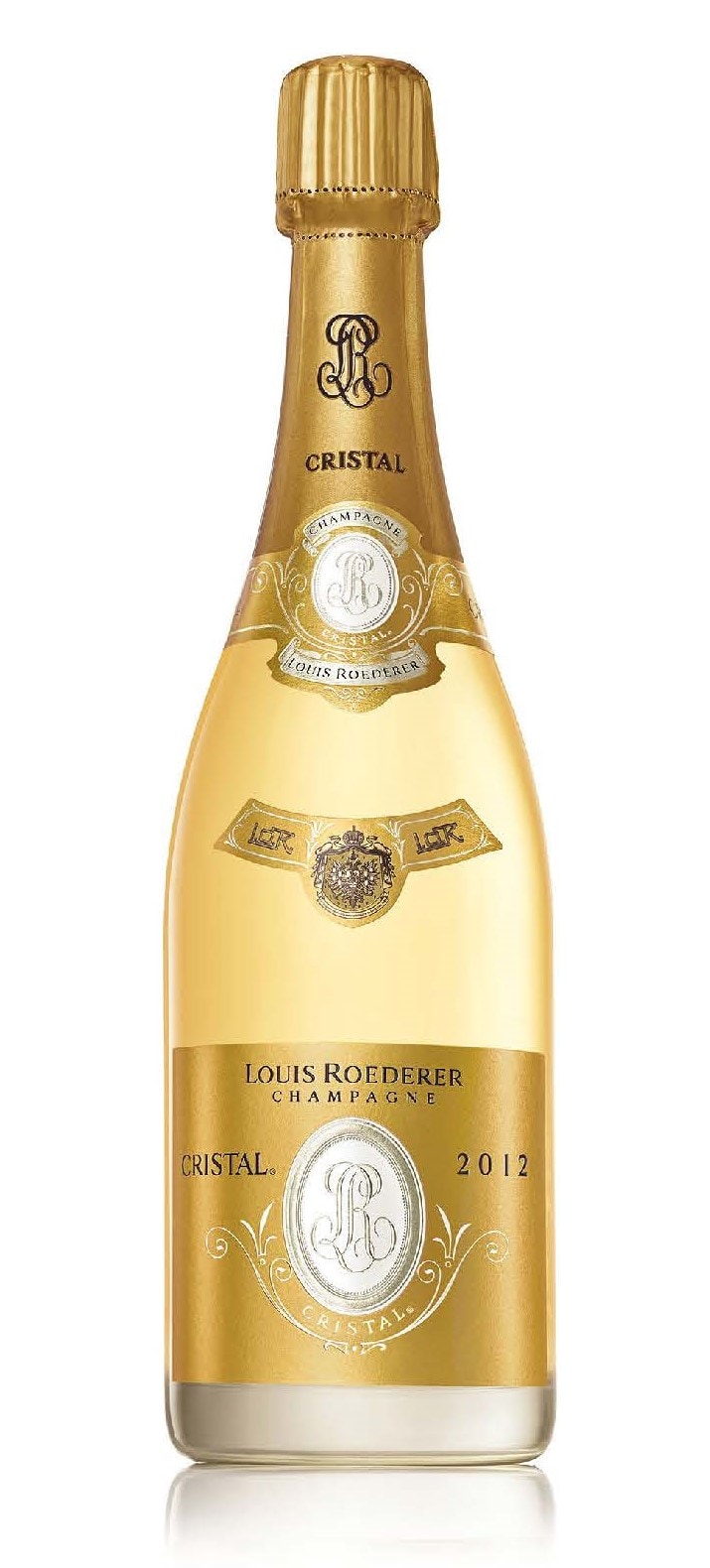 With all this said, what can we expect from Cristal 2012? Lécaillon says that unlike Cristal 2008 which was all about freshness plus acidity thanks to a cool, dry summer, Cristal 2012 is fresh with salinity yet it feels balanced.
It adheres to its typical blend of 60% pinot noir / 40% chardonnay, malolactic fermentation was blocked, 32% of wine was fermented in cask, and a low dosage of 7.5g/L has been used. Bottles were aged for a little over six years on lees. Early reviews suggest that it already feels like a complete wine, even at this initial stage in its journey.
After 20 long years of trial and error, Cristal 2012 may very well represent a landmark for prestige cuvées. But you would be mistaken if you thought it will be marketed on its environmental credentials.
"If you like Romanee-Conti, it's not because it's biodynamic, it's because it's good," smiles Lécaillon. "It's the same with Cristal. You like it because it's good and, by the way, it's biodynamic."
In closing I am reminded of something once penned by 19th Century Danish philosopher Soren Kierkegaard: "Life can only be understood backwards; but it must be lived forwards." Cristal's journey, like its maker, demonstrates that the highest virtue in winegrowing is just as important as winemaking at a prestige level.
Coming back to what Champagne has been doing for centuries and embracing its very essence is, for Cristal, its DNA of uninterrupted purity and beguiling finesse; you can literally taste the earth.
-------------------------------------------------------------------------
This article comes from Issue No. 3 of VINE & BUBBLE magazine, Australia's only Champagne magazine, with original content by leading sommeliers, wine writers, industry representatives and educators with expert knowledge of Champagne.
Vintec Club members are entitled to a 20% discount on current and next issues (No.3 and No.4)
- Click here to go to the promotion.
- Or use the following url: https://www.vintecclub.com/en-au/promotion/vine--bubble-magazine-subscription/
- Or login to Vintec Club and go to the Promtion section
-------------------------------------------------------------------------
Article written by Sara Underdown, Vintec Club guest writer: Sara is editor of VINE & BUBBLE, Australia's only champagne magazine. This boutique and independent publication, dedicated to telling the story of the wine behind the bubbles, was first published in November 2018.
A finalist in the prestigious 2016 and 2018 Vin de Champagne Awards, Sara is WSET Level 3 qualified (Advanced) and has been contributing to the champagne industry in Australia for the past decade. In 2019, she became a finalist in the Louis Roederer International Wine Writers' Awards.
*Photo credit: Wade Whitington