Why has New Zealand Pinot Noir become so successful in less than 40 years? Burgundy has had centuries to perfect its signature variety but in just a few decades, New Zealand has made up ground quicker than a cheetah.
If the history of Pinot Noir were a play, New Zealand would appear in the last act such is its recent appearance. While the variety was first recorded as having its feet in the soils of Burgundy in the fourteenth century, it has probably been in the ground far longer. While the monks were sipping on the wines of Clos de Vougeot in the 1300s, New Zealand was in its earliest stages of settlement. The founding population were making their way from Eastern Polynesia to its virgin shores around this time and vines were hardly front of mind. The first vineyard wasn't planted until 1819 and may – or may not – have included Pinot Noir but compared with Chile, Argentina and South Africa, New Zealand was remarkably late to the wine party.
By the end of the 19th century, Pinot Noir had found its feet in a number of promising vineyards but it would soon be cut to the ground by a strong temperance movement, phylloxera and, among the less abstemious population, a thirst for fortified wines. Pinot Noir was off the menu until the 1970s when wine producer Nick Nobilo gave it a go in the rather unsuitable Auckland climate. Further south, more Kiwis were trying their luck with Pinot Noir: the rural backwater of Martinborough made its first tentative steps towards becoming a grape grower in 1979 with Pinot in the mix while the first commercially available Central Otago Pinot Noir was made as recently as 1987. Today, Pinot Noir is the country's most planted red grape variety and when it comes to fine New Zealand wines, Pinot is usually front of mind.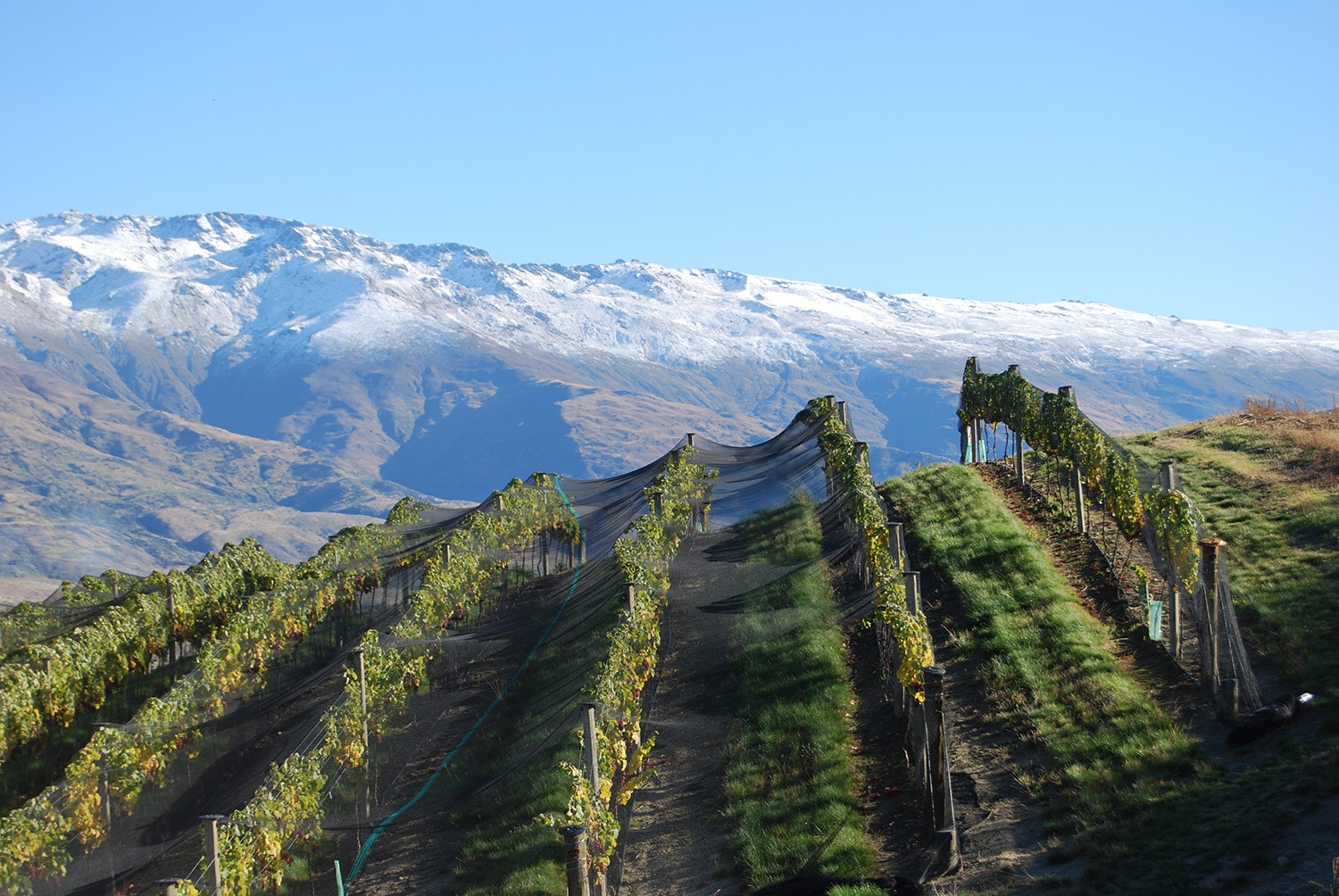 With Pinot Noir accounting for approx. 70% of the variety planted in the region, Central Otago vineyards are protected by high mountains of up to 3700 meter from New Zealand's characteristic maritime climate (photo by: Misha's Vineyard, Central Otago, NZ).
Why has New Zealand Pinot Noir become so successful in less than 40 years? Burgundy has had centuries to perfect its signature variety but in just a few decades, New Zealand has made up ground quicker than a cheetah. Sitting at the bottom of the earth, its cool climate is perfectly suited to this early ripening variety, which needs to stay cool in order to mature slowly, preserving all the good stuff that Pinot lovers want in their wines: complexity, delicacy and poise.
It has been a steep learning curve: many of the first Pinot Noir vineyards were planted with a Swiss clone that was not particularly suited to producing Pinot of the highest order. What's more, the variety was generally planted on alluvial valley floors, which create fresh, straightforward styles but lack depth and structure. It takes time to find out what works and where and, if you get it wrong, you have to wait another 10, 15 or 20-odd years before the vines reach maturity and serious wines emerge. There's also a human element here – wine cannot be made without a guiding hand and unlike a chef, who might serve the same dish 40 times in his restaurant in a single evening, it takes four decades to build up such experience in the winery. Inevitably, the equivalent of some over seasoning or under baking might occur in the process on the road to refinement.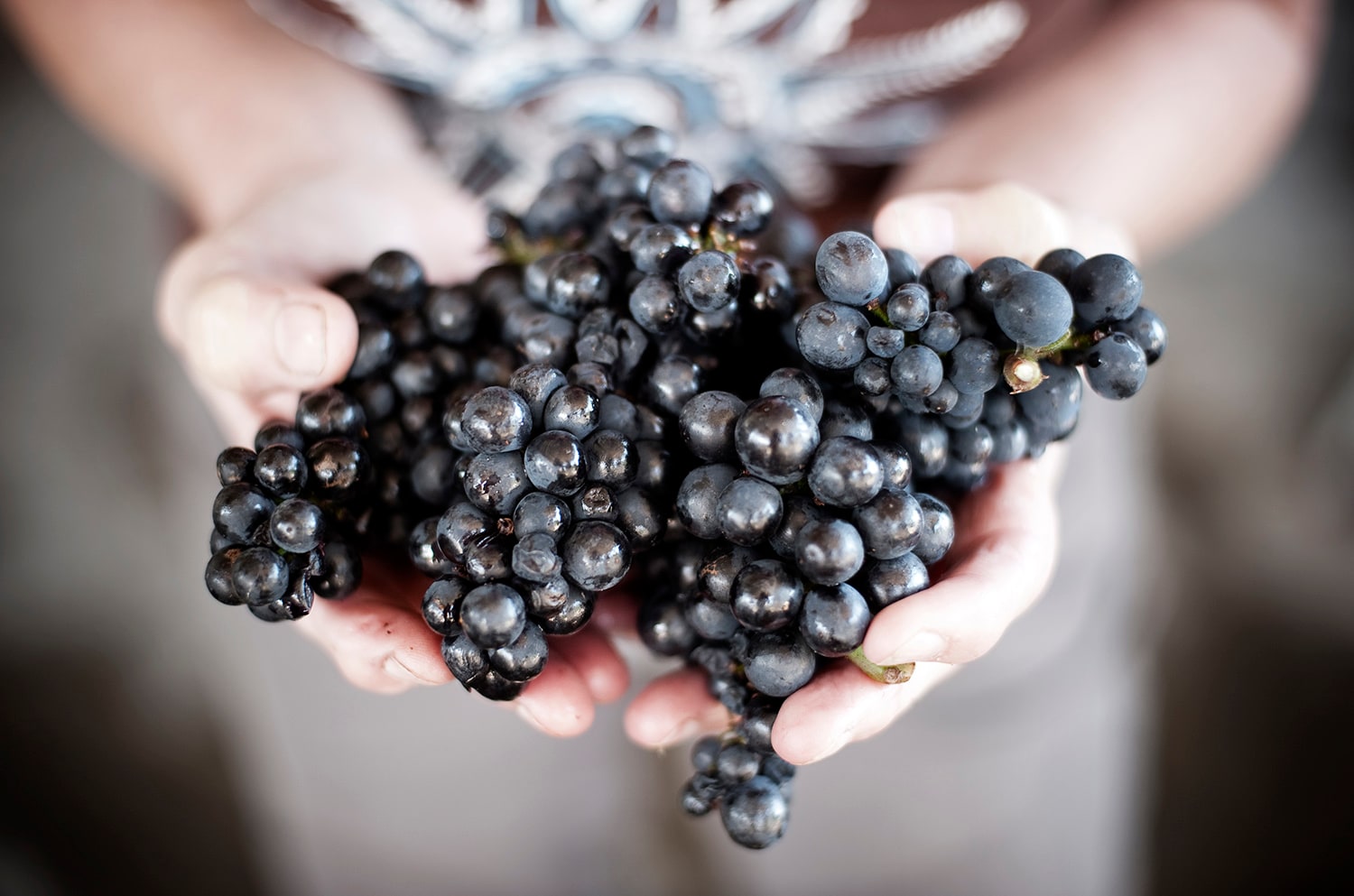 Pinot noir is a difficult variety to cultivate and transform into wine. Besides its thin skin and low levels of phenolic compounds which can make ripping and ageing unpredictable at times, the variety also tends to produce tightly packed clusters of fruit making it susceptible to several viticultural hazards (Picture by: Gladstone Vineyard, Wairarapa, NZ).
In the noughties, most of today's top Pinot Noir vineyards were less than a decade old and the winemakers were still understanding the nuances of particular vineyards and regions. There were plenty of mistakes when it came to picking dates, producing ripe, high alcohol styles that were powerful but lacked nuance. In the winery, tannin extraction and new oak use were often overenthusiastic and you'll find most winemakers have now curbed their enthusiasm.
While Central Otago and Martinborough are perhaps the most famous Pinot-producing regions in New Zealand, with some of the country's most respected names from Felton Road and Valli to Ata Rangi and Dry River respectively, there's also a rising tide of excellent cuvees from the hillsides of both Marlborough and North Canterbury. These two regions, which lie around 250km apart on the east coast of the South Island, have developed vineyards on the richer soils of its slopes since the early 2000s. Combined with increasing vine age, which seems to have improved the quality of tannins naturally present in the skins (rather than deriving them from oak barrels), these hill sites create more brooding, mysterious styles that have weight on the palate and greater seriousness. However, these areas are even later to the Pinot party than Central and Martinborough, and spaces on wine lists and shelves are limited.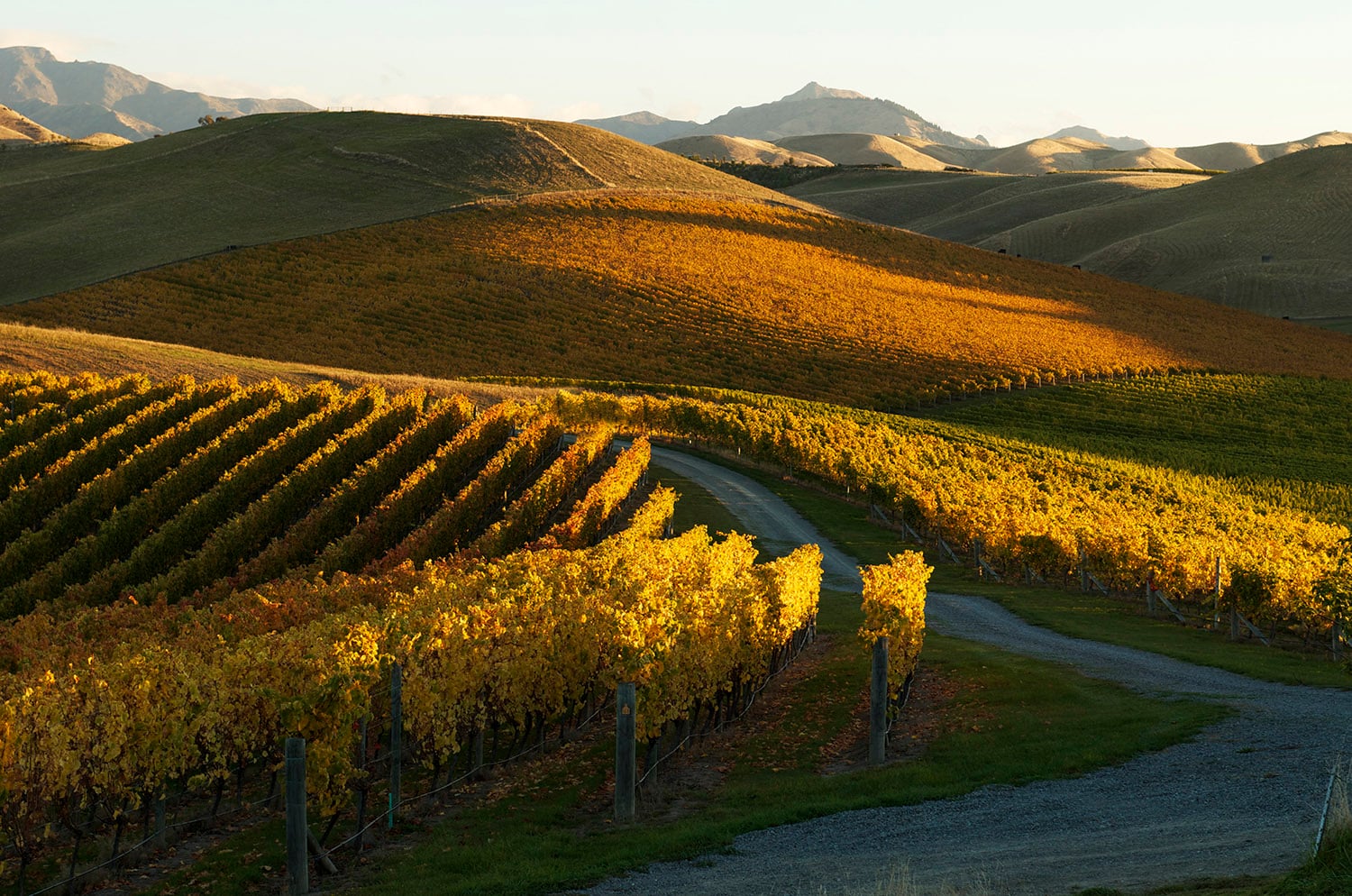 The

Marlborough wine region is by far New Zealand's largest, accounting for three quarters of the country's wine production, 70% of its vineyard area and 85% of its wine exports. Pinot Noir comes in second as the most planted grape varietal in the region, just after the widely produced well-known Sauvignon Blanc (Picture by: White Heaven, Marlborough, NZ).
There's so much impressive Pinot emerging not only from Burgundy and New Zealand but also Germany, America's west coast, the Australian state of Victoria, and coastal Chile, we are spoiled for choice. Mike Paterson, who founded Marlborough's Corofin in 2012, a single vineyard Pinot and Chardonnay specialist says: "Irrespective of how much the wines of Marlborough improve, the region suffers internationally – Central Otago is the first place that comes to peoples' minds first. There's a lot of good Pinot Noir around the world and our [overseas] importers have a Burgundy list as long as their arm and unless you are in market pushing the barrow all the time, it's really tough."
But Kiwis love a challenge. They might be relative newcomers to the theater of wine but they are attracting the attentions of the wine world – and even the occasional Burgundian – impressed by what they see happening on the other side of the planet. The first generation of winemakers are starting to hand over to their successors, who do not have to start from scratch – their parents' generation have done the trials and made the errors that won't be repeated. The next stage is evolution and refinement: you can expect to see a focus on small parcel Pinot Noirs in the coming years, as sites show their true colors. The last act, it seems, is only in its first scene.

The Martinborough Wine
Dry River 2018 Pinot Noir
This exudes class and while it fills the mouth with ripe, dense fruit, it has balance, precision and freshness. You can expect red cherry fruit, cinnamon and clove spice on the lengthy, fragrant finish.
>>Order on Vivino (subject to availability in your location)
The Marlborough Wine
Corofin, Settlement Vineyard, Estate Slope Pinot Noir 2019
A seamless and delicate style from a hillside slope, which is cropped low. It is aromatically attractive with lifted florals, herbs and red fruit. Light bodied with no new oak, the clarity of fine fruit is allowed to shine.
>>Order on Vivino (subject to availability in your location)
The Central Otago Wine
Gibbston Valley, Glenlee Pinot Noir, 2019
Hailing from the coolest subregion of Central Otago, Gibbston, this is grape growing on the edge. When it attains maturity, as it has in 2019, it offers delightful ripe fruit, svelte tannins but retains a lightness of touch with scintillating acidity.
>>Order on Vivino (subject to availability in your location)