The quality and quantity of Chinese wine have been on the increase in recent years – but so have the prices. Should wine lovers be taking notice?
Grapes have grown in China for at least two millennia, but it is only in the last two decades that the country's wine has starting making an impression on the rest of the world.
Since the year 2000, China's wine production has grown to eclipse the output of Chile, New Zealand and Portugal, making it the sixth largest wine producing nation on earth, according to the official body that measures these things – although some experts dispute these figures, not least because Chinese-sanctioned statistics are notoriously unreliable.
Either way, there's no question that China is making a lot of wine today, and that the quality is now starting to impress hardened wine drinkers around the world. Furthermore, producers in China are becoming increasingly ambitious, making a broad range of varieties and styles – including some premium reds whose prices are pitched against some of France's most expensive.
A vast expanse ...
As you might expect from a country that is almost the size of Europe, wine is made in many locations around China – but most of them present significant challenges for viticulture.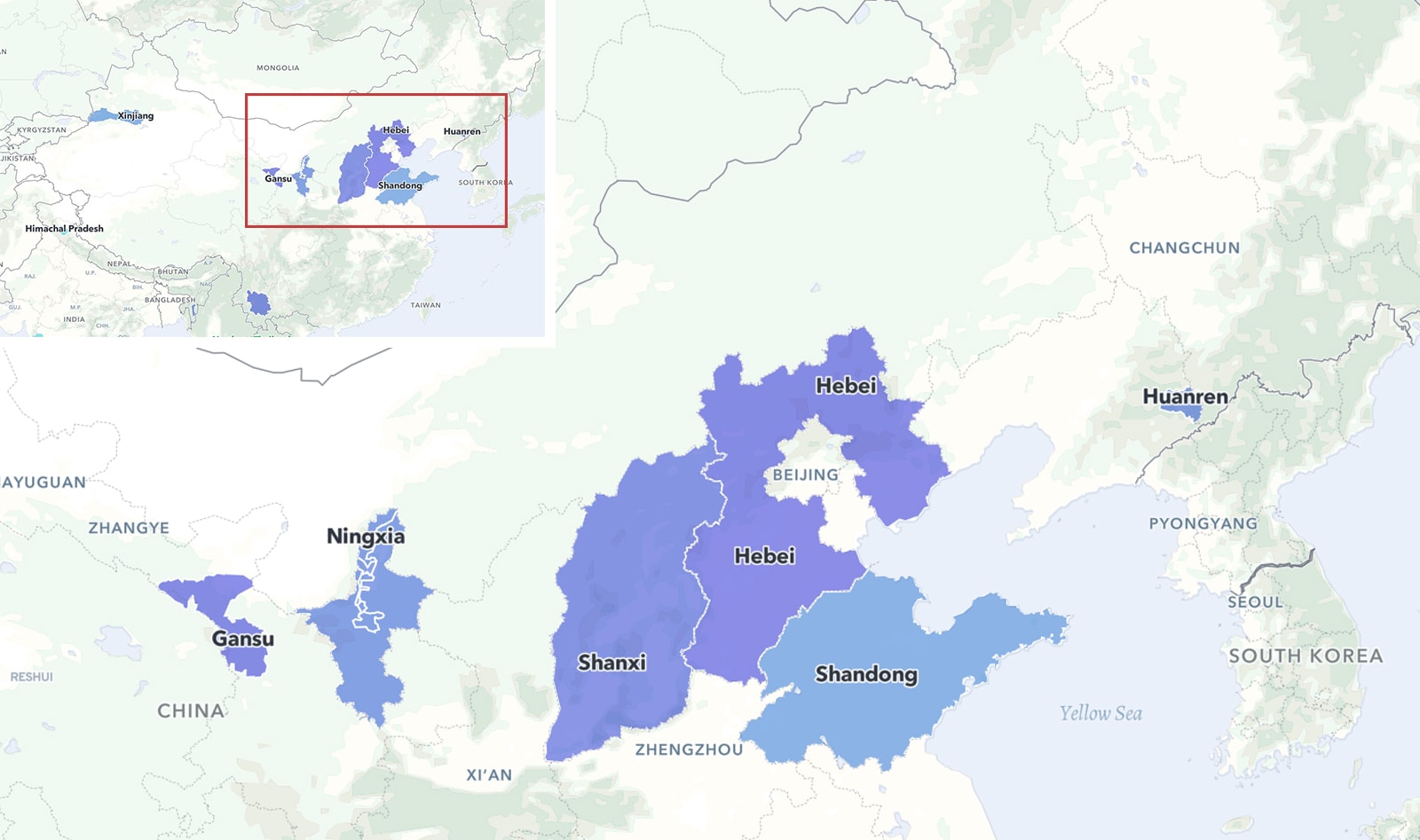 (Shandong is the oldest and largest wine region in China - an eight-hour drive from the capital, Beijing. Source: https://truewine.io/wine-region-map/).
Shandong is the oldest and largest region, about eight hours drive southeast of Beijing. This coastal area receives monsoon rains which allow for high yields but cause significant problems with rot. The more inland areas such as Hebei and Ningxia might be drier, but they get so cold in winter that the vines have to be buried for insulation to keep them alive. Elsewhere, extremes of distance, altitude and aridity all make Chinese viticulture a battle against the odds, yet producers are apparently undiscouraged.
Among these very varied terroirs are planted a great many grape varieties. Chardonnay, Riesling, Pinot Noir and Syrah have all found homes here, but is the Bordeaux varieties that have been most keenly adopted. Among them, Cabernet Gernischt is the local specialty, which is the same variety as Carmènere. China's most expensive reds are Bordeaux blends, including Ao Yun and Long Dai, the French-owned luxury brands (see below).
Additionally, China has a surprising array of niche varieties, from Vidal (for icewine) to Riesling (the label of Shi Bai Pian's 'Mastery Level' Riesling is pictured) to its own indigenous variety, Longyan or Dragon's Eye, which has a flavor profile of sweet citrus and stone fruit. Among the reds, Marselan is proving popular for its thick, rot-resistant skin, while Georgian variety Saperavi has found a home in China thanks to Silk Road trade links between the countries.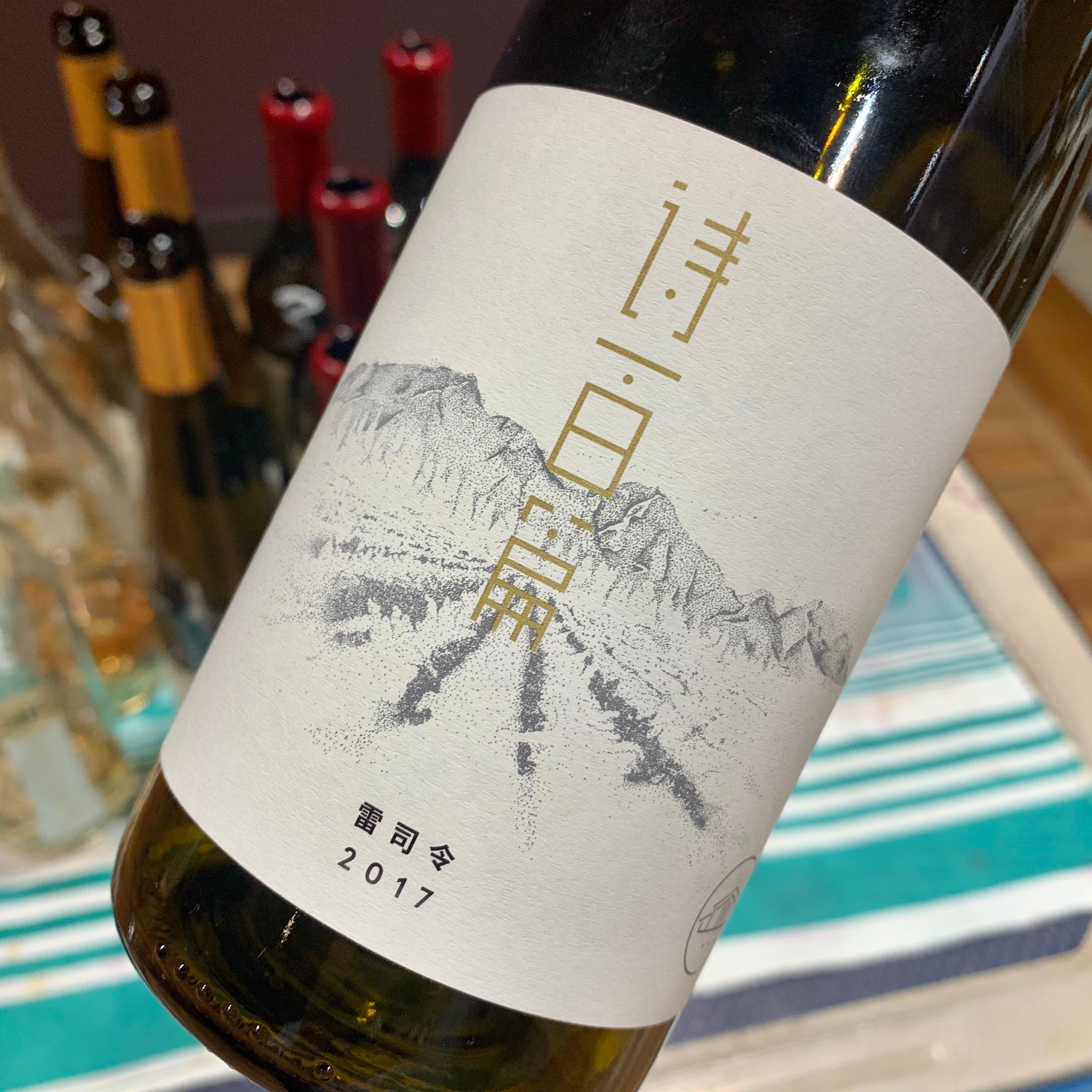 (Shi Bai Pian, Mastery Level Riesling, 2017)
... and a vast expense
Headlines were made when the first vintages of Ao Yun and Long Dai were released for hundreds of dollars per bottle. These two reds are both Bordeaux-style blends made by companies with long experience in French winemaking, and in luxury branding: the former by LVMH, who own Dom Pérignon champagne and Hennessy cognac among others; and the latter by Domaines Baron de Rothschild, who make the first-growth Château Lafite, whose name is particularly well-known in China.
Critical opinion is so far lukewarm, and the high release price has discouraged wine collectors and investors. However, they have only been on the market for a few years, and the reputation of wine can take generations to establish. There is certainly no shortage of investment from the parent companies, so quality is bound to improve with each vintage – and their unapologetic ambition should help to raise the overall profile of Chinese wine, as well as encouraging other producers to aim high.
Finding a thirsty audience
For the moment, Chinese wine remains mostly of domestic interest, but some pioneering companies have already started exporting. In crowded international marketplaces, it is never easy to compete with well-established brands and regions – but wine lovers tend to be perpetually curious, and Chinese wines offer yet another intriguing thread in wine's rich tapestry.

Changyu, Noble Dragon 2013/15 Yantai (US$18.99 ShopRiteWines.com, AU$29.90 WineBubble.com)
From one of China's largest producers, established in 1892, this blend of Cabernet Gernischt, Cabernet Sauvignon and Merlot is a good introduction to Chinese red. The fruit is candied and ripe, with a potent herbal influence that is characteristic of Cabernet Gernischt (aka Carmènere). It's a quaffable style that might especially appeal to fans of Chilean reds.
Château Rongzi, Blue Label 2012 Shanxi (US$48.30 Royal Comfort Distributors)
Another Bordeaux blend, with Cabernet Sauvignon comprising two thirds, joined by Marselan and Merlot. Not only is this a well balanced, savory style of red, it is also showing impressive bottle development, which lends an earthy, smoky character that lingers on the finish.
Ao Yun 2014/15 Yunnan (US$289.95 Mission Wine & Spirits, AU$639 Dan Murphys)
China's most ambitious wine project, bankrolled by French luxury group LVMH, is closely modeled on top-end reds from the Médoc. A blend of Cabernet Sauvignon and Cabernet Franc is aged in 40% new oak to create a firm, structural wine with loads of dense black fruit. Only time will tell how well this will age, but it certainly has the right ingredients for long ageing.