Greece and Germany are less synonymous as Old World wine countries but their wines certainly make a valuable addition to any wine collection.
This category of wine regions is primarily comprised of Europe - Wine Folly defines the area as encompassing France, Italy, Portugal, Spain, Austria, Switzerland, Greece, Germany, Hungary, Israel, Romania, Croatia, Slovakia, Slovenia, Cyprus, Macedonia and England.
Most wine collectors will know all about French and Italian wines, so we've decided to focus in on a few Old World regions whose wines may be a bit more esoteric.
Greece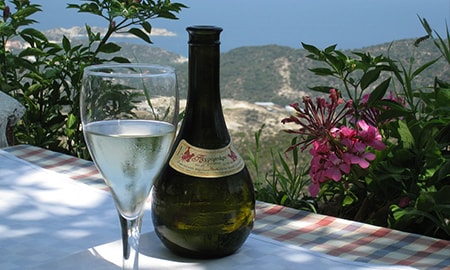 Greece has a long history of making lip-smacking wines, with viticulture dating back to 2,000 BC. We can even describe the country's vino as 'the most underrated on the planet'!
Many of the nation's best wines have been overlooked in lieu of vintages from nearby countries such as France, Italy and Spain.
Most Greek wines are comparable to Sauvignon Blanc of Albarino, as Greece has a long history of making lively white wines. However, it also produces a few memorable reds.
Agiorgitiko is a popular grape native to the southern part of the country. It is often blended with Cabernet Sauvignon and has dark, fruity flavours and plentiful tannins. Moschofilero is a white wine that offers hints of tangerine and florals.
Assyrtiko is another interesting choice, and is probably the country's most well-known native grape.
It is a very dry white wine with traces of citrus that tends to be extremely varied in its flavours.
Germany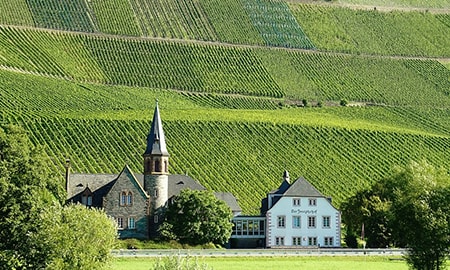 Known primarily for its sweet whites, Germany offers a cornucopia of wines that are uniquely its own.
The country's cool climate lends itself well to the grapes it produces, and let's not forget the iconic German tradition of drinking Eiswein, vino made from grapes that have been allowed to freeze.
When you think of German wine, the first varietal you'll no doubt think of is Riesling. Riesling is the country's most popularly grown grape, taking up 80 per cent of the country's wine market, according to Wines of Germany.
Gewurztraminer, with its sweet taste that's often compared to lychee, is an internationally loved favourite - but it's a German wine at its core.