France has long been revered for cellaring classics. Yet as prices for Bordeaux and Burgundy soar, aficionados are looking beyond these benchmarks and Italian wines are ripe for the picking. Italy isn't new to savvy collectors. The country brags a bevy of native grapes, many of which boast an intrinsic structure of grippy tannins and racy acidity ideal for ageing. The wines lean towards earthy and austere rather than fruit-driven and rich. Food and time...
Northern classics
Italy has its own well-established classics. One if its most venerated is Barolo. Made with the noble Nebbiolo grape, Barolo has a reputation for fierce tannins and the wines were traditionally untouchable for years. Today's examples are often approachable earlier in their evolution but have not lost their ability to develop slowly. Alas, demand has pushed up prices especially for the most famous names like Gaja, Giacomo Conterno, Bruno Giacosa and Vietti.
While it is still possible to find great Barolo for less than AU$150, the budget conscious would do well to explore the neighbouring regions of Barbaresco and Roero for satisfying and elegant alternatives. Further off the beaten track, the tiny zone of Carema, Alto Piemonte's denominations like Gattinara, Ghemme, Bramaterra, Lessona and Boca as well as Lombardy's Valtellina region are excellent Nebbiolo hunting ground. Finer-framed than their Barolo brethren, they are mineral-led and distinctly alpine in character.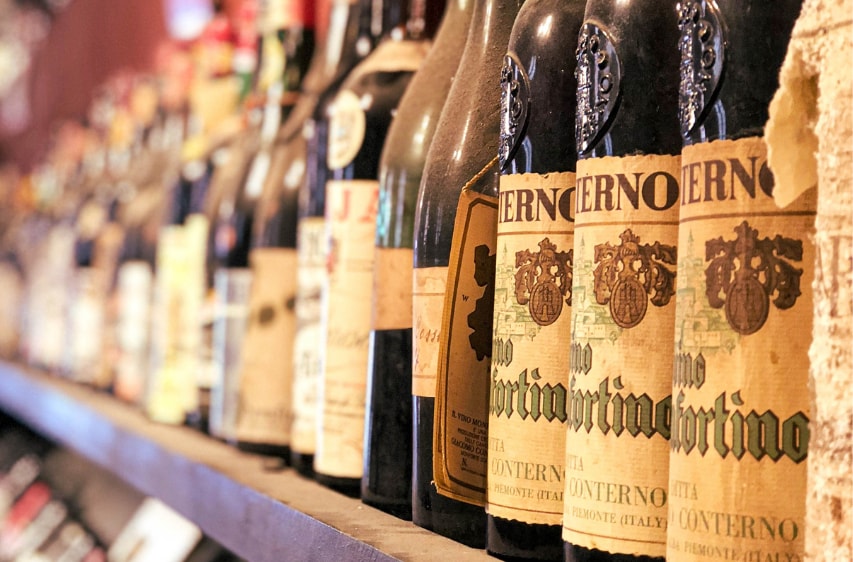 Demand has increased the prices a lot, especially for the most well-known names like Gaja, Giacomo Conterno, Bruno Giacosa and Vietti.
Photo by
unsplash.com
In Italy's northeastern region of Veneto, the Corvina-based wines of Valpolicella do not immediately suggest cellaring. Midweight with gentle tannins and juicy acidity, they are more suited to enthusiastic near-term gulping. However, Valpolicella's grapes are remarkably transformed into Amarone della Valpolicella through the appassimento process. Bunches are partially dried for months before being crushed which concentrates the grape's sugars and tannins. Opulent and robust, the resulting wines are usually friendly enough to drink upon release. Even so, superior examples benefit from age in my opinion. The intense dried fruit character mellows allowing complex and savoury nuances to develop. Caveat: choose carefully and avoid bargain hunting!
Tuscan treasures
Italy's most planted grape variety, Sangiovese makes scores of humble everyday drinking wine. Yet it is equally responsible for a number of Italy's most illustrious elixirs reaching its apogee in Tuscany. Here, the long-aged, powerful wines of Brunello di Montalcino have become cellaring favourites, capable of lasting a couple of decades or more. The slightly cooler zone of Chianti Classico is a source of the most finessed Sangiovese while its neighbour, Chianti Rùfina tends to be more charmingly rustic. Both offer some of the best deals in cellaring. Sadly, the historic denomination of Vino Nobile di Montepulciano lurks in the shadows of Brunello and Chianti Classico, but I have enjoyed beautifully aged bottles from top producers like Avignonesi, Dei and Gracciano della Seta.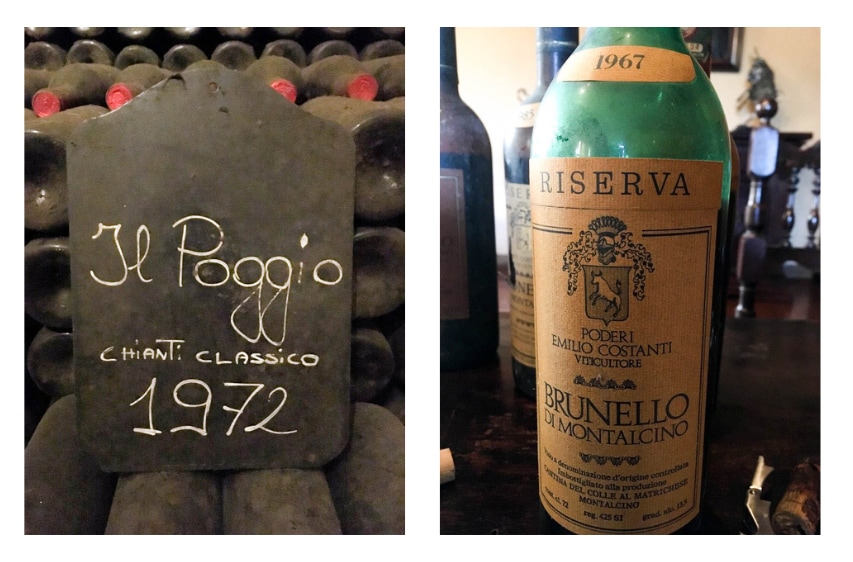 Brunello Di Montalcino have become cellaring favourites nowadays, the wine is actually capable of lasting a couple of decades or more, which makes it even more popular. Both

Brunello Di Montalcino and

Chianti Classico offer some of the best deals in cellaring.
Alongside the aforementioned DOCGs is an assortment of ambitious wines that strayed from regulations. Dubbed 'Super Tuscans', they are among Italy's most sought-after and collectable wines. Tignanello, Flaccianello, Cepparello and Le Pergole Torte are all Sangiovese-led while others are based on French – predominantly Bordelais – grapes. The Cabernet Sauvignon wines of Tenuta San Guido's Sassicaia, Tenuta dell'Ornellaia and Antinori's Solaia along with Le Macchiole's 100% Merlot called Messorio can age gracefully alongside their Bordeaux counterparts but they also come with a hefty price tag. Nevertheless, these estates tend to follow the Bordeaux model proposing noteworthy and affordable second labels - a good place to look for midterm cellaring of 10 to 15 years.
________________________________________________________
More interesting articles:
Off the beaten track or south
Beyond Italy's most renowned wines lies a treasure trove of lesser-known gems worth tucking away. My go-to Nebbiolo alternative is Aglianico. Native to the southern regions of Campania and Basilicata, this grape gives wines with firm tannins, bracing acidity and even scents of rose though they are decidedly sultry and smoky with darker toned, riper fruit than Nebbiolo. Particularly complex and long-lived examples hail from the denominations of Taurasi in Campania and Aglianico del Vulture in Basilicata.
In Sicily, Nero d'Avola is the island's flagship variety. It is responsible for lots of cheap and cheerful wines. Fortunately, producers like Feudo Montoni, Gulfi, Tasca d'Almerita and Planeta demonstrate the heights of this versatile, characterful red. It is no surprise that Nero d'Avola is the dominant grape in Sicily's only DOCG - Cerasuolo di Vittoria in which it is blended with the gorgeous strawberry-scented Frappato. The delightfully lithe and floral wines need no ageing however, I have been stunned on more than one occasion by the fascinating potpourri of a 10-year-old bottle.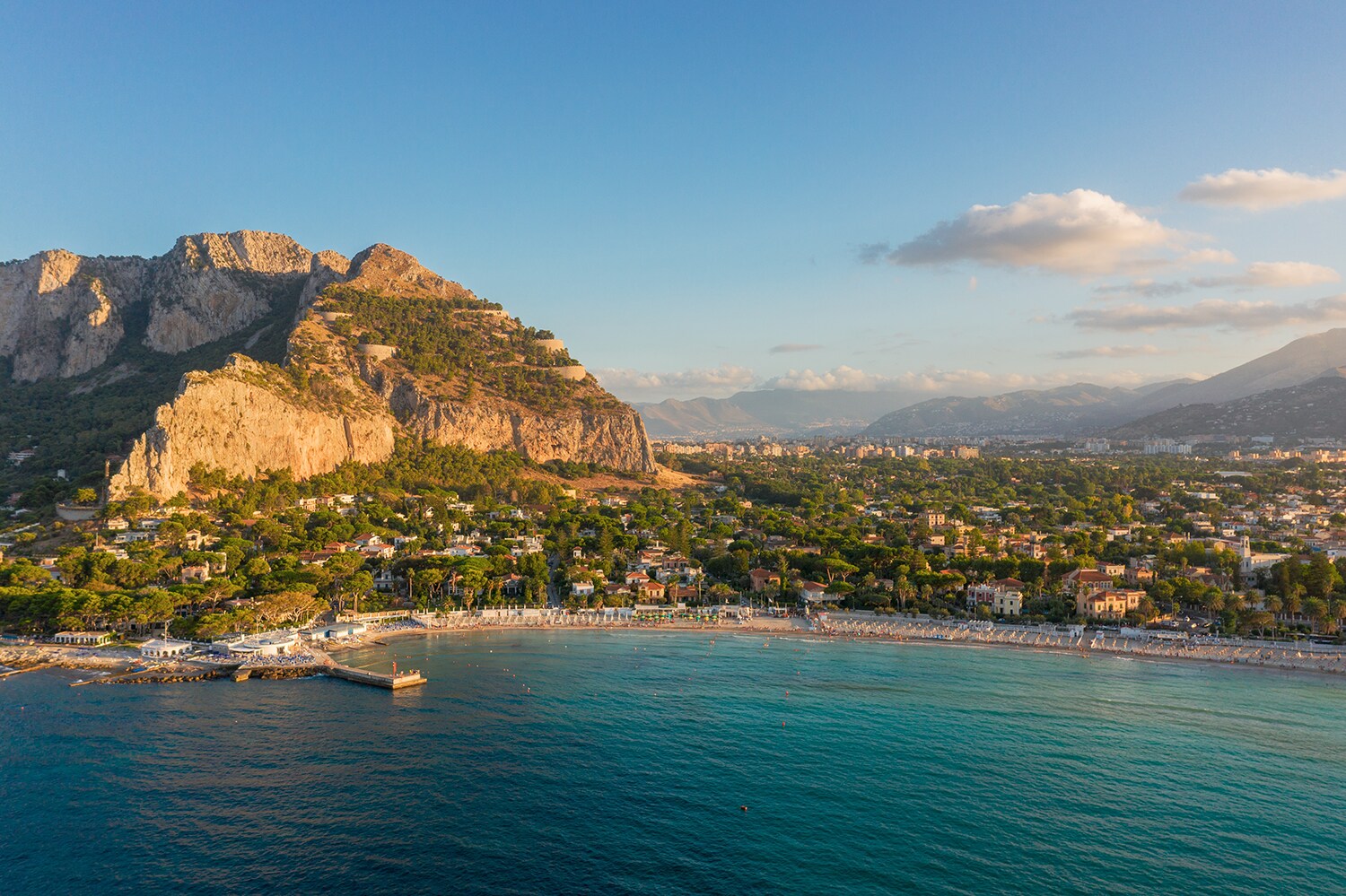 Nero d'Avola is the most important red wine grape in Sicily. Nero d'Avola is responsible for lots of cheap and cheerful wines, and is known for its superbly bold fruit-driven flavors that range from black cherry to prune. Photo by Henrique Ferreira on Unsplash
Equally exotic and resilient are the reds of Mount Etna. Based on Nerello Mascalese, the wines are shored up by moderate yet assertive - almost scratchy - tannins and lip-smacking acidity. With time they reveal an herbal, floral, mineral explosion that speaks to this unique territory.
There are many other grapes that merit a few years in the cellar such as Puglia's Uva di Troia, Trentino's Teroldego and Friuli-Venezia Giulia's Schioppettino. The rule with Italian wine is to be adventurous. If a wine is rigid or unyielding try stashing a couple of bottles away. These accessibly priced wines lend themselves to experimentation. I have 'lost' the occasional bottle in my cellar only to be pleasantly surprised when I found it three to five years later. It's an investment that won't break the bank, and the rewards far out weight the disappointments.

Elena Fucci 'Titolo' Aglianico del Vulture 2015
Scents of smoky incense and heady roses lead to blackberry and dark cherry on the robust, chewy palate. Sinewy, chiseled tannins will carry this for 10 years easily.
Antinori 'Solaia' IGT Toscana 2016
Mediterranean shrub, potting soil and black currants emerge from a veil of toasty oak. A stunning, stately powerful wine, this will reveal more of its tousled Tuscan charms with another three to four years in the cellar and twenty years beyond that.
Passopisciaro 'Passorosso' Etna Rosso 2017
Aromas exhibit a tangle of wild fennel, broom, sour cherry and tobacco. Tangy and electric with fine, tactile tannins. Absolutely satisfying and approachable now but I am curious where it will go over the next five years.