Champagne is still the undisputed heavyweight champion of the sparkling wine world ... isn't it? With many regions now producing examples that regularly outrank the best champagnes in blind tastings, there are definitely challengers for the crown.
The sparkling wines that challenge champagne
There's no mystery to how champagne is made; no secret recipe or magic ingredient. It may not be the quickest or easiest of processes, but with the right resources, anyone could reproduce it – and these days, plenty of people are.
The grape varieties used are Chardonnay, Pinot Noir and Pinot Meunier, either by themselves or in combination. These are harvested slightly underripe to retain acidity. A standard white wine is made first, which is then bottled with additional sugar and yeast, causing a secondary fermentation to take place in bottle, generating dissolved carbon dioxide in the wine – the all-important fizz.
The bottles are then aged, still in contact with the yeast cells, to develop the characteristic bakery aromas, before being disgorged and dosed with a little sugar to balance the high acidity.
For decades, the only producers with the time and money to follow this process were in the champagne region of northern France. Around the world, they were often imitated but never bettered – but recently, this has begun to change. While there are many challengers around the world, three regions in particular are worth examining: England, Tasmania and the Loire.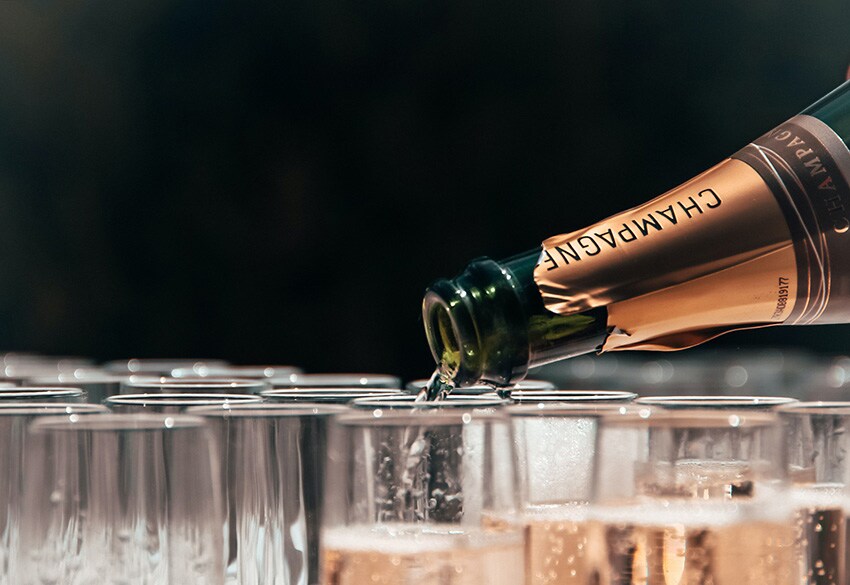 Grapes allowed in Champagne production are Pinot Noir, Pinot Meunier and Chardonnay (which are most widely used), either by themselves or in combination. However, also Pinot Blanc, Pinot Gris, Petit Meslier and Arbane can be used. (Photo by Tristan Gassert on Unsplash)
Soil Power

Unlike France's famous still wines from Burgundy and Bordeaux, Champagne's quality has always relied more on its production method than its terroir. For that reason, it is easy – in theory, at least – to create wine that matches the excellence of the original.
Nowhere is this demonstrated more effectively than in England, especially the southern counties. There are now hundreds of producers proving that with sufficient investment and patience, world-class sparkling wine can be made. They have beaten top champagnes in blind tastings, been served at royal receptions and garnered top ratings by critics around the world.
One of the key factors in traditional sparkling wine making is having a cool, marginal climate – England has this, and on the other side of the globe, so does Tasmania. Using the same varieties and same techniques – as well as modern Aussie ambition – there are fantastic fizzes being produced here, which are just as ageworthy and praiseworthy as their European cousins.
_________________________________________________________
More interesting articles:
>> Sparkling Wine - The Global Bubble Phenomenon
>> All That Sparkles is Tasmanian Gold
>> The Devil's wine was tamed by a monk
An equally cool climate can be found in the Loire Valley. Better known for its steely Sauvignon Blanc and crunchy Cabernet Franc, sparkling is a minor but important category in the Loire. Style and quality varies, but in the appellation of Vouvray there are several examples of fizz that over-delivers. The grape variety here is Chenin Blanc, which has all the right qualities for great sparkling, with high natural acidity and relatively neutral fruit aromas. Otherwise, production methods are identical to champagne – and the quality is too.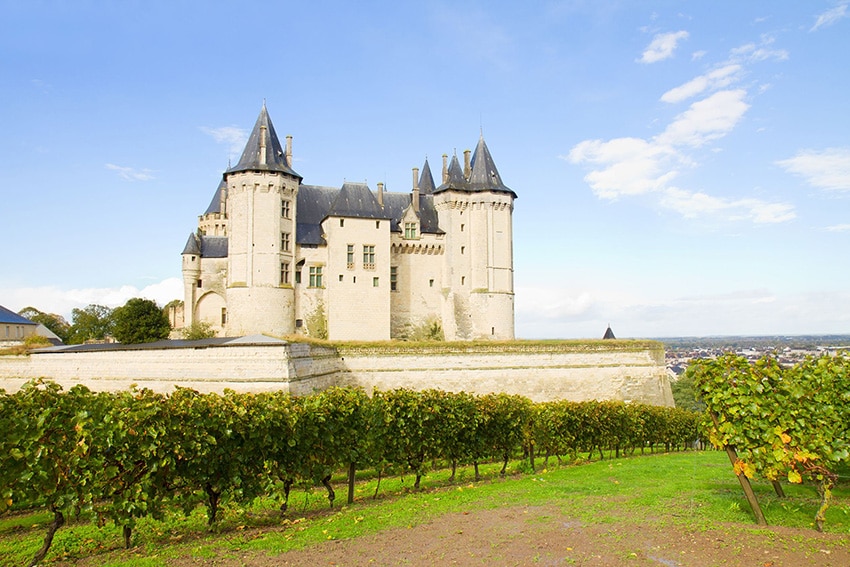 Saumur castle and vineyards in the Loire Valley, France. (Photo by Anastasy Yarmolovich). The Loire Valley is one of France's most various wine region with cool climate, which produces extraordinary wines in every style. Famous for its solid Sauvignon Blanc and crunchy Cabernet Franc. Sparkling is a really important category in the Loire.
Bubbling up all over the world
Today, there are great sparkling wines made all over the world, with examples popping up from such seemingly unlikely origins such as India and Brazil. However, not many places have the resources to really fight the might of champagne. The great success of Prosecco, for instance, is largely thanks to the fact that it is a simpler, cheaper drink.
But where they are determined to do so, winemakers are showing that champagne is no longer in a class of its own – as these three recommendations capably demonstrate.

Hattingley Valley Classic Cuvée Brut NV England
English sparkling is still in its infancy, but has become one of the world's most exciting regions of fizz. Hattingley Valley is one of the bigger producers, using all three traditional grapes, blended across several different vintages, to create a style that easily bears comparison with the big champagne brands.
>>Order on Vivino (subject to availability in your location)
Arras Rosé 2007 Tasmania
Most of Australia's best champagne-style sparkling comes from the cool vineyards of Tasmania, and Arras are acknowledged as one of the region's best producers. This pale, coppery rosé is made by the saignée method, whereby the Pinot Noir is briefly macerated to provide the color, before blending with Chardonnay for bottle fermentation to produce the signature creamy fizz of great sparkling. With six years of lees age, this is fully developed and drinking beautifully now.
>>Order on Vivino (subject to availability in your location)
Huet, Pétillant Brut 2014 Vouvray
For years, this stalwart producer in the Loire Valley has been making traditional method sparkling wine that consistently outshines many a champagne. Chenin Blanc is the variety, known for its naturally high acidity, which helps to deliver the classic crispness expected of great sparkling. With extended lees age, it also has plenty of yeasty complexity to enjoy too.
>>Order on Vivino (subject to availability in your location)