Early November 2020, Thibaut and Alexis from the Vintec Club team visited one of the most renowned winemakers in the Hunter Valley to record the very first episode of the Vintec Club Podcast.
The Vintec Club Podcast is a new service offered to Vintec Club Members and to any wine lover more broadly. It's a discussion where we deep dive into wine personalities, understand their winemaking philosophy and savoir-faire, their vision and ambitions. In a fast-paced world, the Vintec Club Podcast voluntarily takes the opposite direction and settles to take time to discover the wine journey of those who make wine in Australia and New-Zealand.
In this first episode, discover one of Hunter Valleys' most acclaimed winemaker: Andrew Thomas from Thomas Wines. Raised in McLaren Vale, South Australia, Andrew could have followed his father's steps and become a winemaker in the region. Yet he decided to move in the Hunter in the early 80s to join the winemaking team at Tyrrell's Wines. 35 years on, he's still there, producing world-class Semillon and Shiraz, expressing the best the region offers and setting standards of modern Hunter Valley wine.
Discover Andrew Thomas from Thomas Wines in this first episode of the Vintec Club Podcast.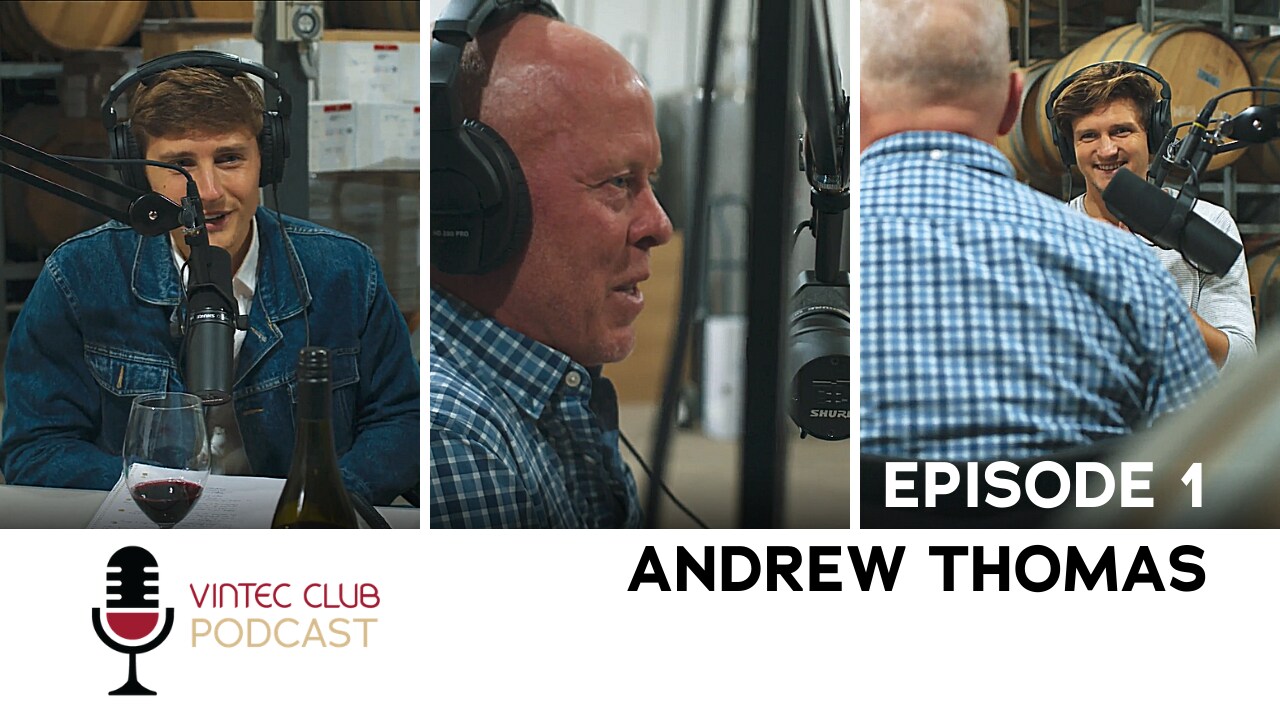 Listen on: