Italian Varietals, California Style. Consider taking a closer look at some classic Old World and New World Italian varietals. Once you find out a bit more of what they have to offer, you'll enjoy sharing and comparing with your wine-loving friends.
The perfect glass of wine can be the ideal compliment to a great meal, a wonderful celebration of an achievement, or just a pleasant way to end the day. Yet, with so many different types and styles of wine out there, it can sometimes be difficult to find just the right one for the occasion.
The Old and the New
Old World wines typically tend to have a higher acidity flavor profile, though they're also often lighter with a lower alcohol content. Additionally, these wines are generally less fruit forward and drier than their New World counterparts.
Primarily intended to be paired with food, these wines are held to a high standard of heritage and tradition.
New World wines tend to be riper and more flavorsome with a lower acidity. They may still be dry, but not quite as much as Old World styles. Not only that but they tend to be more fruit forward and have a higher alcohol content overall.
Intended primarily to be enjoyed as a stand-alone beverage, these wines are often more unique, experimental and utilize some of the latest science, trends and individual styles and expressions of the winemakers.
Of course, it's important to note that Old World wine made in certain parts of the world, or even different parts of the country within Italy, for example, will be different.
The same is true for New World wines where you can't expect the exact same thing from two different parts of the country or even the same part of the country but two different batches of grapes. Every little thing can change the flavor profile of the wine in question.
This doesn't mean that either type of wine is 'better' than the other, just that you're going to need to know your own flavor preferences to make a choice.
As I often say, there is a time and a place for every wine. Knowing your palate, and having a genuine interest in experiencing something new is what makes the journey of discovering wine enjoyable and fulfilling.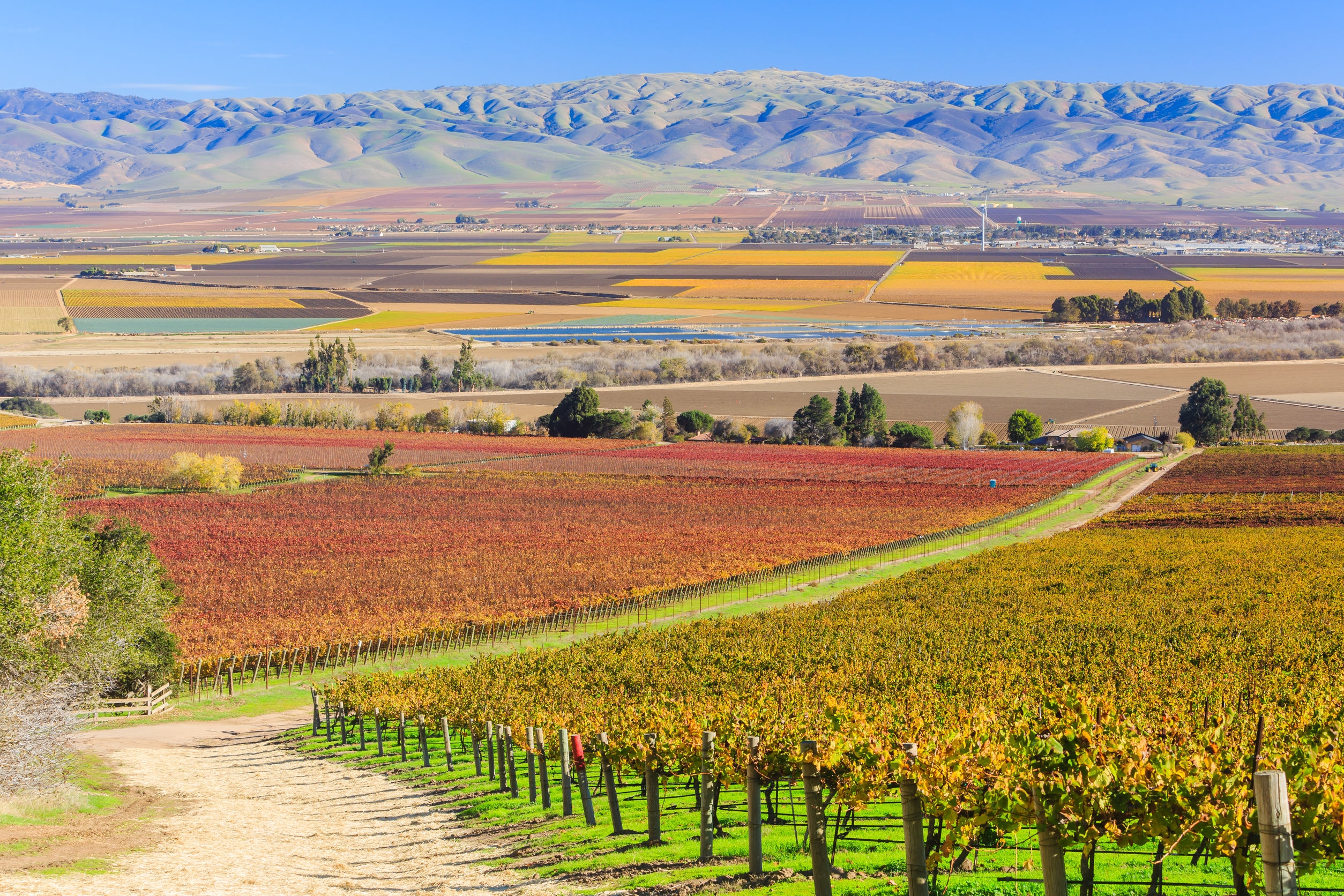 The journey from Italy to California
Ever wondered how grapes, and the wines that are produced with them, actually made their way to California in the first place? Especially the Italian varietals that are so popular?
Well, they came with the millions of Italians that immigrated to California after 1861, when Italy was finally unified. The individuals who immigrated didn't come alone, they came with their best grapevine cuttings.
In the late 1800's, immigrants began planting their cuttings, creating their own wineries and vineyards.
Generation after generation they continued to improve their wines and to create some of the old styles that had done so well throughout Italy. But those so-called 'Old World' wines weren't necessarily what everyone was looking for.
Fast forward to the 1990s when some started to experiment with entirely new combinations and new types of grapes and wines.
French grapes started to become more popular among the Italian-Americans that were growing in California, as did Zinfandel. And New World wines came to be born, a blend of old and new traditions in a way that definitely took off across the country as more and more people fell in love with them.
Still, the Old World wines continue to be a popular choice, and rightfully so. California winemakers, whether descendants from the original immigrants or up and coming winemakers who grow and blend the old-style Italian grapes have a great respect for all who have come before them.
For enthusiasts, collectors and lovers of Old World wines who've fallen for a Montepulciano d'Abruzzo, a Barolo or Sangiovese from the old country, well let's just say you've had a beautiful experience. But keep an open mind and you may be rewarded with a new rendition of an old song.
While the climate, soil, the altitude and even the UV rays are different in California than in Italy, the grapes can still have much the same character and flavor. As they say, the wine starts in the vineyard, so the basics to create the same profile as Old World options are there, but the experience, inspiration and creativity of the wine maker is still at the core of the final outcome.

The varietals available, whether Old World and New World, are many, but there are some that still manage to stand out amongst the rest.
Vermentino – A light-bodied white that is well-known as an Old World wine. Hailing from Sardinia and similar to a Sauvignon Blanc in complexity, this wine has tart flavors of lime and green apple along with floral aspects of daffodil and a bit of almond and grapefruit to round it out. It's a medium fruity wine, with a moderate amount of acidity and alcohol and one to turn to if you're looking for a little bitterness with dryness with a touch of salt to finish it off.
Pinot Grigio – A dry white wine that gives tartness from the green apple, lemon and lime flavors throughout. You'll still have the right amount of sweetness from honeysuckle and a good amount of acidity as well. Generally served very cold for those warm days, this perfect summer wine is actually one of the most popular in Italy, and one of the most popular found throughout the United States. While somewhat simple, it's still a great all-around option. I like to think of it as a 'starter wine' when having friends over for a backyard dinner party.
Barbera – An Old World grape that is considered great by budget-conscious wine lovers, this red is going to be a new favourite of yours as well. It's actually meant to be drunk when it's still quite young, and it's affordable. With flavours of dark fruits such as cherry, plum, blackberry and dried strawberry, as well as florals and spices including nutmeg, anise, lavender and violet, this is a highly acidic wine with a low level of tannin. The flavour matches beautifully with grilled meats and vegetables and the richness, fruitiness and a light body work together for a beautiful California version of a classic Italian varietal.
Primativo – Often referred to as 'the Mother of Zinfandel' the usually high alcohol and tannin content of this red wine partly provides the deep flavor that is so loved. It can start out with a somewhat high level of bitterness, which takes a few years of aging to mellow. The full-bodied aspect of this dark wine is actually considered very juicy, which may be because of the overall size of the grapes used to make it. It's flavored with plum, dark red fruit, and spiciness, with a beautiful mouthfeel that will make you look for something new and savory to pair it with.
Sangiovese – The primary grape used to create some of the world's best Chiantis. Found in a range of different areas throughout Italy and the Old World, this red wine actually comes in a variety of different varietals of its own. Some feature a delicate aroma while others feature a dark and heavy aroma. In general, you're going to find tart cherries, strawberries, fig and red plum balanced with roasted pepper, leather, clay, tobacco and even thyme. There are several different fruity and herbal flavors, spices and a whole lot more combined to create a high tannin and high acidic wine that's best enjoyed after at least four years.
Zinfandel – Known as California's 'official' wine grape, you'll find that California Zin is a little bit different than its Old World cousins. This wine offers intense flavors of fruits, like blueberries, jam, cherry, plum, cranberry and boysenberry. It can lend a fruity, almost candied flavor to the wine, that's then paired off with a bit of spice and a little bit of smoke at the end. Light to medium bodied, this wine offers a bolder flavor than you might imagine with its higher alcohol content, high acidity and moderate tannins.
Perfect pairings
Vermentino - light meats as well as grilled fish and vegetarian dishes. It does well with a lot of herbal flavors and those that highlight the greens of the dish.
Pinot Grigio - white meat, seafood and plenty of fruit. In fact, if you're eating a dish with lemon, peach, apricot or orange, you're definitely going to find a beautiful pairing with this white wine.
Barbera - dark meats, rich mushrooms, herbs, herbaceous cheese and root vegetables. The best way to pair it off is with a dish that's rich and fatty to help highlight the acidity of the wine itself.
Primitivo - spicy dishes like curry and barbeque. It goes well with a wide assortment of charcuterie and cheeses, as well as vegetables.
Sangiovese - traditional Italian dishes, rich and cured meats such as sausage as well as hard cheeses and roasted meats. On top of this, you can pair it with herbs and tomatoes for a great balance and this wine goes well with rich, savory grilled vegetables.
Zinfandel pairs beautifully with grilled and barbequed dishes. It also goes well with wild game meats like quail, pheasant, and turkey. Versatile enough for sausages, lamb, veal, pork and bacon as well as hard cheeses and flavorful vegetables.
I hope this serves as an inspiration to start becoming familiar with some of the classic Old World varietals, expressed in a California, New World way. As the Italian's say: "A tavola non si invecchia," - At the table with good friends and family you do not become old!