Are celebrity wines serious endeavors or merely cynical branding? The answer is both, and there are no shortage of examples to choose from. These days, it's quicker to say which celebrities aren't making wine. There are hundreds of celebrity wines on the market, covering all corners of the entertainment world, from cricketers such as Ricky Ponting and Ian Botham to hip-hop royalty including Snoop Dogg and Jay-Z, and many, many others – not forgetting the...
Of course, very few sportsmen, rappers or former presidents actually get their hands – or indeed feet – dirty with the nitty-gritty of actual winemaking. In some cases, that hardly matters anyway, since the enterprise is an entirely commercial one, just like the many other products that can be endorsed with a star's name and image.
However, in rare instances, the celebrity's involvement throughout the production process is entirely authentic, resulting in wines that are a genuine reflection of that person's commitment to the vinous cause.
Celebrity crush
Perhaps the greatest example of dedicated winemaking from a global megastar is Alecia Moore, better known as pop singer P!nk. After developing an interest in wine during her world tours, she studied WSET courses, attended winemaking classes at UC Davis (one of the world's foremost wine colleges) and now makes wine from her own vines in the Santa Barbara region of California. Tellingly, her Two Wolves brand is not marketed as a celebrity wine, but as the passion project of a genuine wine lover.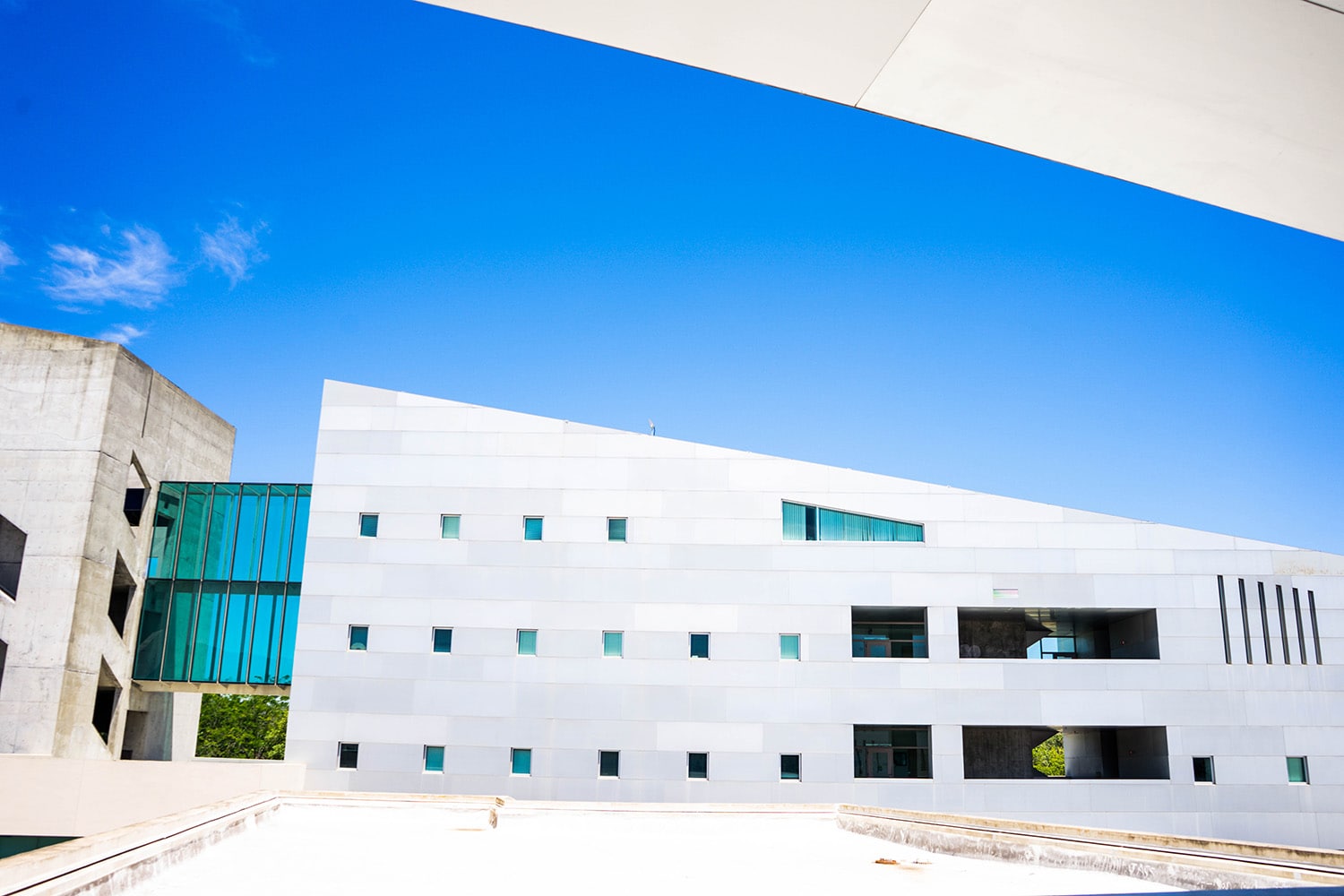 UC Davis - University of California, which is one of the most leading wine colleges in the world. Alecia Moore took winemaking classes and she is now making wine from her own vines in California, with her big passion for wine. (Photo

:

unsplash.com)
With a similar philosophy – and a coincidentally similar name – Two Paddocks is the estate owned by actor Sam Neill, who has been making wine in New Zealand's Central Otago since 1993. Neill freely admits that most of the winemaking is delegated to his team, but his own commitment to the project is not in doubt, and he speaks about wine with genuine knowledge and enthusiasm.
The same can be send for Sting and his wife, producer/director Trudie Styler. They have been making wine at the picturesque Tuscan estate of Il Palagio for over 20 years. Without claiming to be experts, they nonetheless champion the traditions of their terroir – albeit with modern, savvy branding that references Sting's back catalogue with cuvée names including 'Sister Moon' and, inevitably, 'Message In A Bottle'.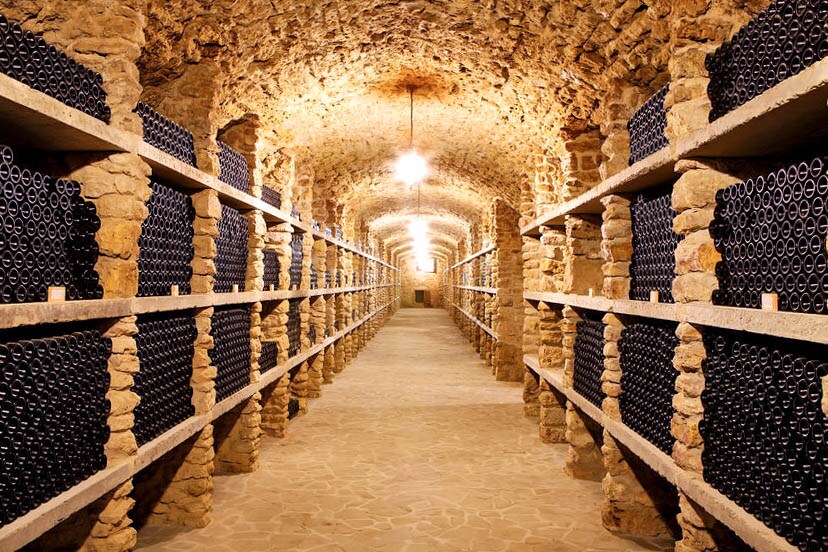 The producer/director Trudie Styler and the actor Sam Neill have been making wine for over 20 years and they both speaks about wine with genuine knowledge and enthusiasm.
The importance of labeling
For most celebrity wines, this overt branding is paramount. Two recent examples are Kylie Minogue's new wine range, with bespoke bottle shapes and her name emblazoned across the label. The source of the fruit is very much a secondary consideration, although she is involved in the tasting and blending process with the UK-based company that proposed the partnership.
Snoop Dogg even lends his face to the bottle of 19 Crimes that he collaborates with. The wine itself is an affordable Californian red that is aimed squarely at the casual wine drinker who are most likely more interested in hip-hop culture than grape varieties. At the other end of the scale, Jay-Z is famous for his involvement with a much more premium brand: a champagne nicknamed 'Ace of Spades', with its iconic gold metallic bottle.
"19 Crimes Snoop Dogg Cali Red", Red Wine from California. Full and dense, with strong black & blue fruit notes up front from the Petite Sirah. Snoop Dogg has his face on the wine bottle, in collaboration with 19 Crimes.
________________________________________________________
More interesting articles:
The label doesn't need Jay-Z's name printed on it to sell, and the same goes for Miraval, the Provence Rosé owned by Brad and Angelina Jolie. In fact, the back label of this successful brand has a small reference to their name, but otherwise the wine sells on the consistent quality of its winemaking, which is handled by the Perrin family of Château de Beaucastel fame.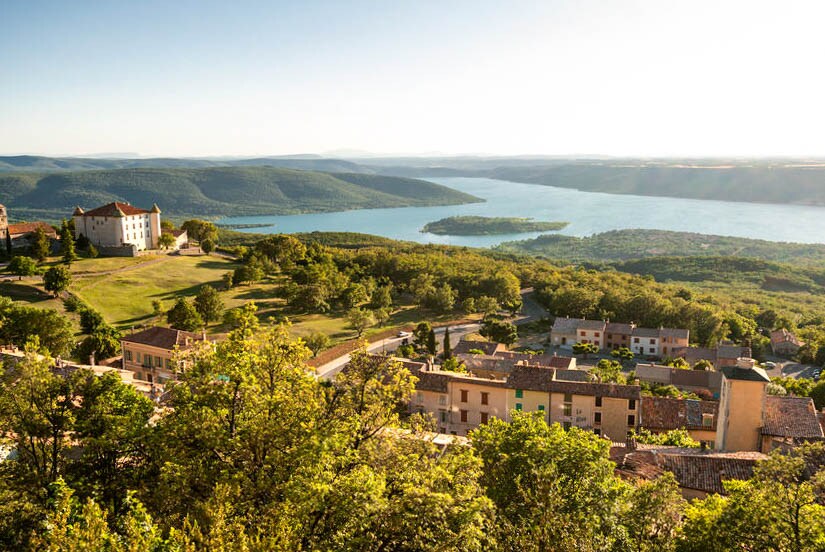 The
beautiful
landscape of Provence - Alpes-Cote d'Azur, France. The
Miraval
Provence Rosé wine by Brad Pitt and Angelina Joile, is produced in Provence. However, the bottles are more "distreet" than the wine by Snoop Dogg.
Drinking to fame
Celebrity wines range from the sublime to the ridiculous – and they are intended to appeal to very different types of consumer. For legions of fans, the taste profile of a particular wine is probably secondary to the endorsement of their favorite celebrity. However, for engaged wine lovers there are plenty of wines worth seeking out – here are three that are worth trying for a taste of the high life.

Armand de Brignac, 'Ace of Spades' Gold NV champagne
The original celebrity champagne has more critical credibility than you might expect. A non-vintage blend of 40% Chardonnay and Pinot Noir, plus 20% Pinot Meunier, it has around four years on lees to develop classic toasty complexity. But the real selling point, of course, is that bling-worthy branding.
Two Paddocks, Estate Pinot Noir 2019 Central Otago
This typically ripe Central Otago Pinot Noir has wonderfully distinctive cherry fruit with a lightly spiced oak influence and delicious herbaceousness from whole-bunch fermentation. Attracting widespread acclaim, Sam Neill's brand is a great example of how celebrity involvement can produce genuinely great wine.
Miraval, Rosé 2020 Côtes de Provence
Riding the wave of Provence popularity, the Brangelina brand Miraval has been creating great rosé every year since they bought the estate in 2008. It continues to do so (despite the divorce of its owners) thanks to the excellent stewardship of the well-regarded Perrin family. With its pale salmon color, medium body, rhubarb fruit and soft acidity, this is the archetype of on-trend rosé.