Australian winegrowers are innovative, adaptive and resilient. The climatic challenges of drought, bushfires and floods are ongoing. Balancing domestic and international demand remains a logistical challenge with the shifting sands of consumer preference creating additional strain. Add in the COVID pandemic and the sudden impost by China of cripplingly tariffs on bottled Australian wine and last few years have been chaotic.
Australian Winegrowers' Resilience
The prolonged drought, bushfires and smoke taint severely affected the quantity and quality of 2019 and 2020. Vintage 2021 yielded a
record crop of 2.03 million metric tons with good quality, especially in the white wine realm. Vintage 2022 is well underway – a cooler and wetter year saved by a welcome 'Indian summer'. It's too soon to judge but expectations are high.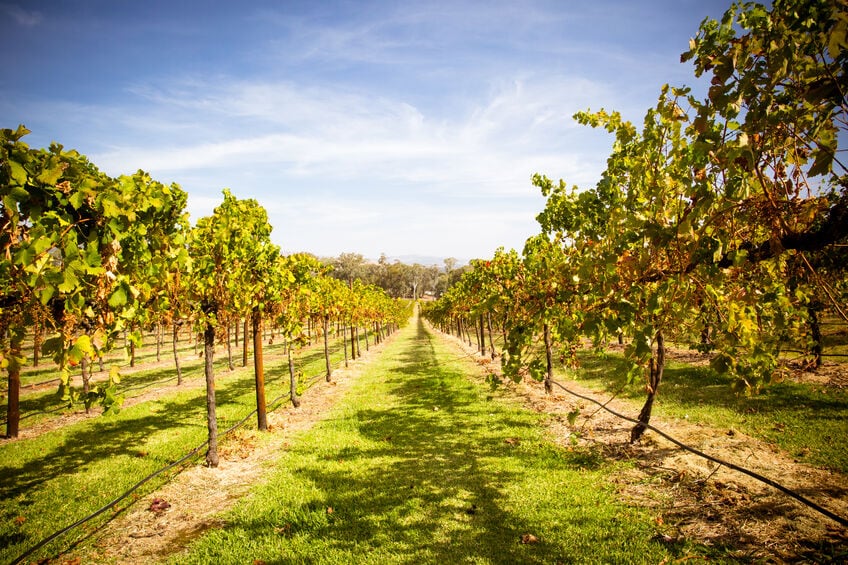 International Demand and Tariffs
Growing grapes and making wine is one thing, selling it is an equally important task. Australia exports 60% of its production with China its most important market. Well, it was before November 2020 when
China's Ministry of Commerce imposed interim countervailing duties of 6.3–6.4 per cent and anti-dumping tariffs of between 116.2 per cent and 218.4 per cent on all bottled Australian wine. The 'dumping' claim would be amusing but for the huge impact on Australia's exports to China.
The numbers tell the story. In 2010 sales to mainland China were a mere USD120 (AUD164) million. Exports soared by a multiple of seven times over the next decade, hitting a high in 2019 at USD870 (AUD1.173) billion. While Hong Kong has been a wine tax free port since 2008,
under the China-Australia Free Trade Agreement (ChAFTA) tariffs were steadily reduced from 2015, dropping to zero in 2019. These close trade ties helped Australian wine sales peak
with 35% of the mainland China market in front of France at 29%.
The full effects of the dramatic Chinese impost were not reflected until the calendar year 2021 with sales plummeting to a mere USD22 (AUD30) million. Exports to Hong Kong, Singapore and Macau have increased dramatically, suggesting that some Australian wine is entering mainland China via the back door.
The overall impact of the Chinese Government's decision has been huge. Total exports hit a high of USD2.15 (AUD2.9) billion in 2019, plunging over 30% toUSD1.5 (AUD2) billion in 2021. Modest increases in the UK and USA (the other key markets) only marginally offset the USD740million (AUD1 billion) drop in Australian exports to China.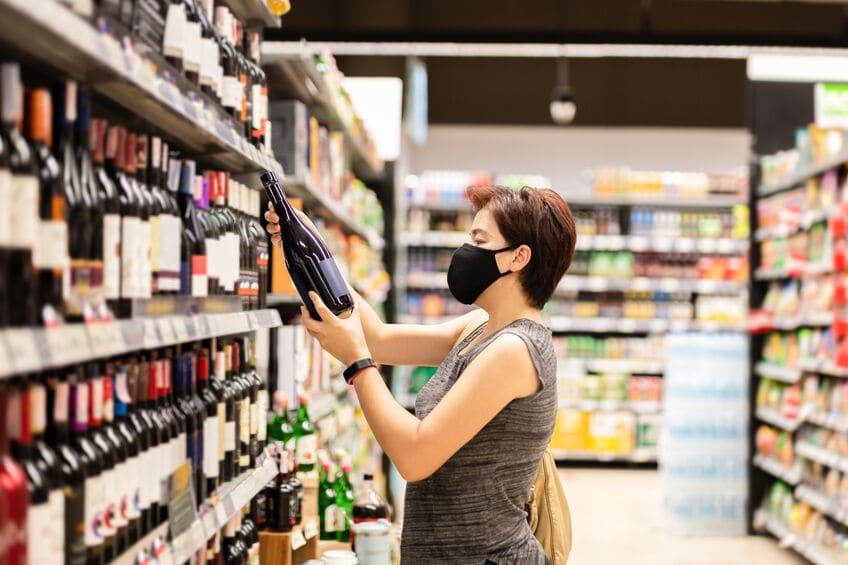 China is a Quality Market
Despite the Chinese Government's claims, Australia has not been 'dumping' wine in China. Quite the contrary, the average price per liter sitting atUSD6.65 (
AUD8.99) as against the UK's mostly beverage wine sold at a meagre USD1.16 (AUD1.57) per liter.
For perspective, in 2019 China was Australia's' most important market by dollar value, though it was number three in volume - behind the UK and USA. The disparity between the value per liter is due to the large volume of bulk wine exported to the UK to be bottled on the British docks. This saves the cost of transporting glass and cartons to the UK. It's also an indication that UK consumers are seeking quantity over quality. The USA market follows a similar path, where the focus is on everyday wines (Yellow Tail, Lindemans and Jacob's Creek) with only a small volume of top shelf brands.
Conversely, Chinese growing number of winelovers actively seek out premium and superfine wine – completely at odds with the Chinese Government's 'dumping' claim. This disruption is the outcome of a fractured relationship between the Australian and Chinese governments. Australian exports of barley and crayfish have likewise been hit with sanctions and tariffs.
Tourism
Another distraction to the Australian /Chinese vinous relationship has been COVID. With Australia's borders closed for almost two years, the influx of eager young and well-to-do Chinese winelovers has stopped. These enthusiastic tourists spent lots of money on food and wine, visiting cellar doors across the country and buying wine to be delivered back to China. Often the cartons of wine were on their doorstep when they arrived home – as savvy wineries (like Handpicked Wines) have distribution partners across China's vast continent. The lifestyle tourism will slowly resume but the flow-on wine sales have all but stopped.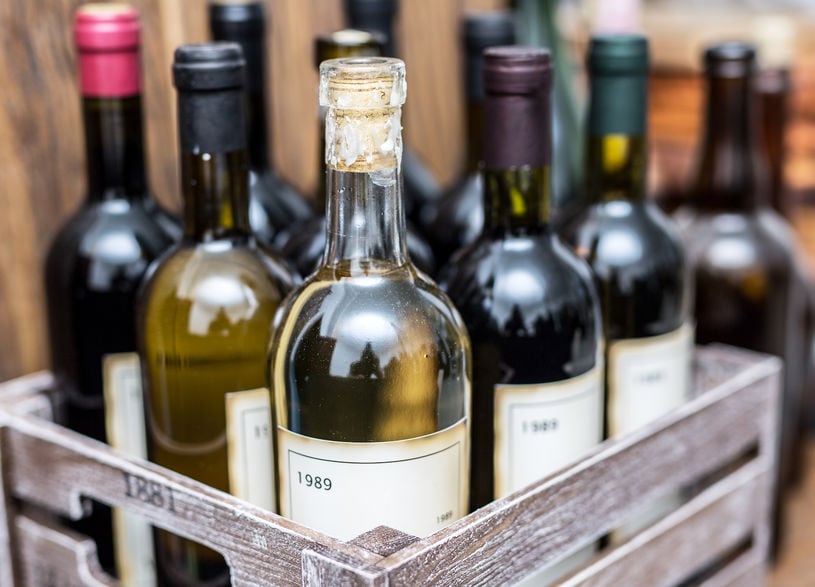 New initiatives
The hefty Chinese tariffs are on bottled Australian wine, so following the UK (and Scandinavian) mod
el of shipping in bulk and bottling in China provides an opportunity to skirt around the impost.
Another initiative is to switch the source of the wine, which industry giant, Treasury Wine Estates (TWE) has done successfully with the Rawson's Retreat brand. Penfolds Rawson's Retreat was the original name, an entry-level wine on the Penfolds quality pyramid. By de-coupling the Penfolds name from the brand and sourcing the wine for the Chinese market from South Africa, TWE has circumvented the crushing tariffs.
Penfolds
The success of Australian wine in China stands on the shoulders of the Penfolds brand and its iconic Grange. While TWE is a global player, its recent financial success has been predicated on the Chinese market. Whether the TWE management had i
nside information or just a reliable crystal ball, they had already made moves to turn Penfolds into an international brand. In May 2019, TWE released the inaugural Penfolds Champagne - yes, Champagne not Australian sparkling wine. It's made in partnership with Thienot, a small family house based in Taissy, near Reims.
Later this year Penfolds will lease a second tranche of their California Collection plus a new initiative – a suite of Penfolds branded wines from France. Details are scant, listen out for what promises to be a very interesting project.
Such is the status of the Penfolds brand in China, there have been multiple cases of counterfeiting – not just of Grange but other red wines too. A clumsy 'Benfolds' attempt some years ago quickly moved onto more sophisticated design, printing and labelling. In 2021 the Chinese police uncovered a 3-year operation which had netted USD19.3millon in fake Penfolds sales. The latest case in March 2022 uncovered 8,000 bottles with fraudulent Penfolds labels. TWE has taken extreme steps including laser-coding of proprietary Penfolds bottles.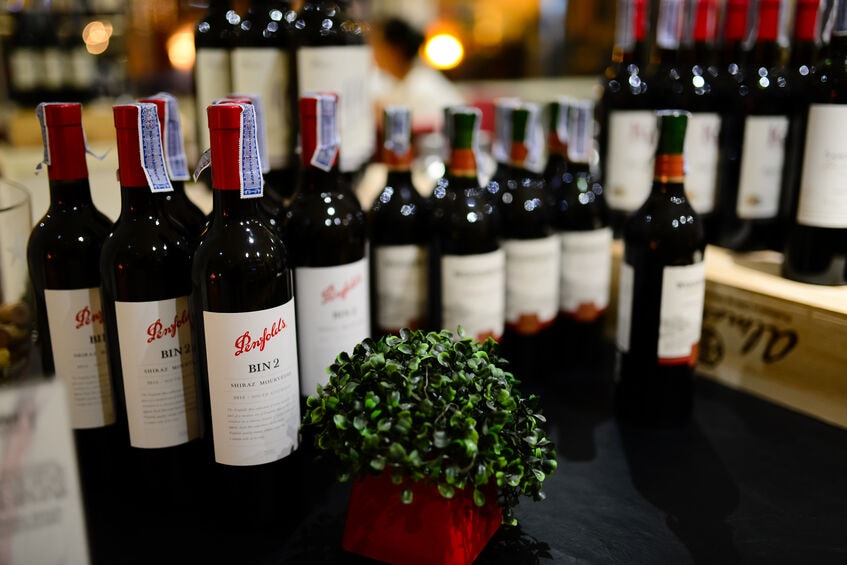 The Future
Sales of Australian wine to China will not resume until the fractured Chinese /Australian relationship is repaired. Meanwhil
e, Australian winegrowers remain positive with a post-Brexit upturn in both quantity and quality into the UK. North American sales are flat (Cañada is our fourth largest market) but there are positive signs in South Korea, which now equals Japan.
The recent signing of an interim free trade agreement between India and Australia will help open the door to this small but burgeoning market. Wine is not a traditional drink in India but the increasing Westernization of the millions of aspirational Indians provides an excellent opportunity for Australian wine.
It's a case of keeping our fingers crossed, keeping up to date with world news and taking a peek at that TWE crystal ball. Only time will tell.
Relevant Articles