It's responsible for some of the world's finest whites from Pavillon Blanc du Chateau Margaux to Didier Dagueneau Pouilly Fumés as well playing a supporting role in the earth's most coveted sweet wine of Chateau d'Yquem. Why, then, are so many people dismissive of Sauvignon Blanc?
This distinctive character of the variety lures new drinkers to wine and that's both a blessing and a curse.
Its flamboyant interpretation in supermarket-bound New Zealand Sauvignon Blancs, for example, is easy to understand: it was a £7 bottle of Villa Maria's Sauvignon that turned me onto wine with its tropical fruit juice-like flavours and refreshing style.
For normal people, who drink wine at the end of a working day and think of it as nothing more than a refreshing drink, their wine life stops at supermarket Sauvignon Blanc. And that's just fine. However, Sauvignon Blanc was the white rabbit leading me to the rabbit hole that is the world of wine with thousands of grape varieties and myriad interpretations created every harvest.
It's all very well that Sauvignon leads us to the entrance of this rabbit hole but it is all too often left at the surface, remembered with fondness but perhaps not respect. However, to characterize Sauvignon Blanc by its high yielding, entry-level styles does it a disservice.
When grown with tender loving care, it is capable of sending shivers down your spine whether it's on the chalk and flint slopes of Sancerre or the gravel layers of Pessac-Léognan.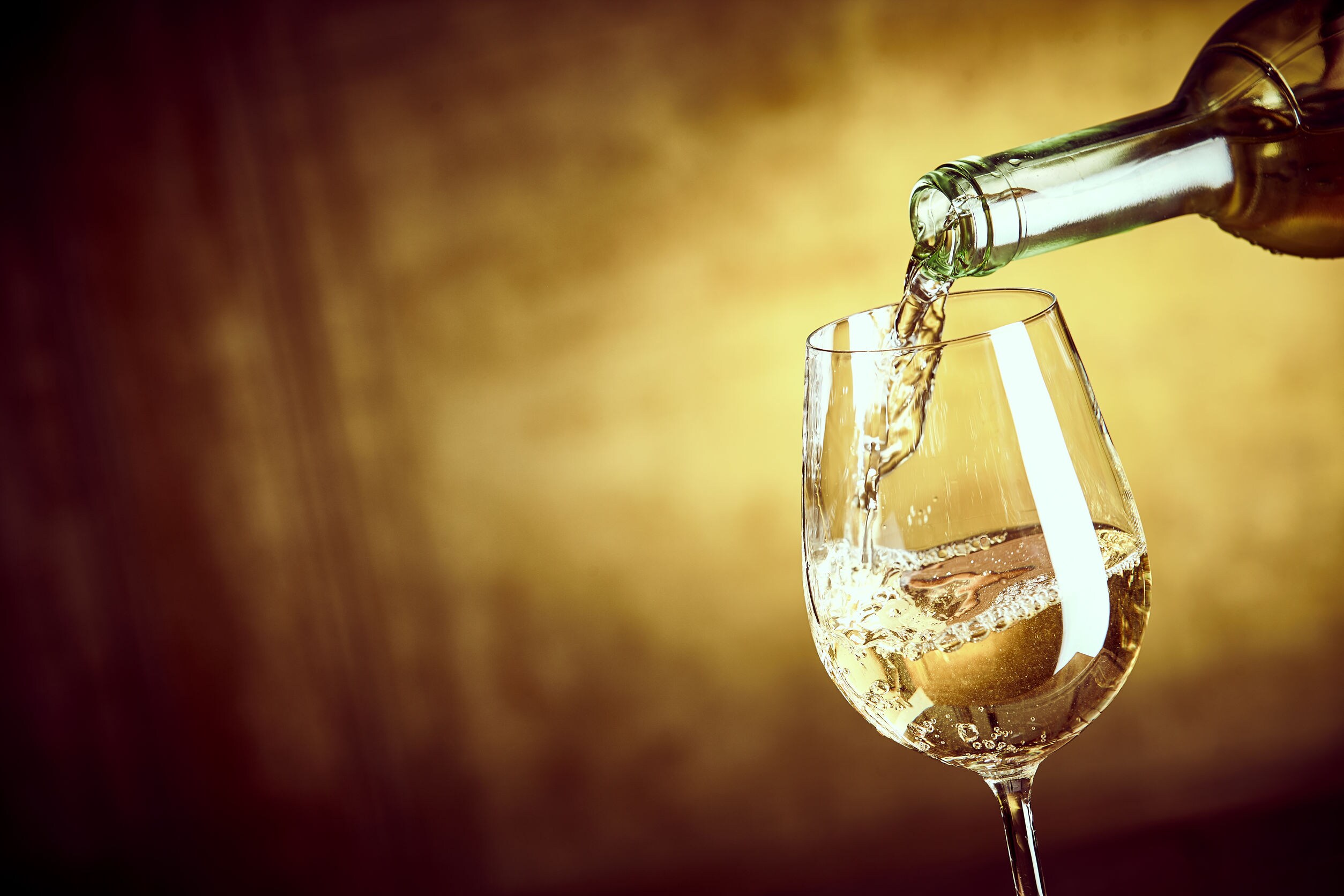 It's often claimed that fine wines need to be able to age but Sauvignon Blanc is perceived as a variety that is best consumed in its youth. In many instances, it should be opened in the first three to five years of its life. But you could say the same for the finest Viogniers from Condrieu.
The variety's image as a wine to drink quickly has been given credence by derogatory comments made by some members of the Kiwi winemaking fraternity, who used to joke that it should be "picked, pressed and pissed" before Christmas but it's not true.
Clement Pinard of Domaine Vincent Pinard, which make some of Sancerre's most refined expressions, says: "Many people who think that they know wine are unaware that Sauvignon can make great wine. I've met people who think that Sauvignon is a grape to drink young but Sancerre demonstrates the opposite, producing fine ageworthy wines."
In a bid to prove their point while simultaneously committing the cardinal sin of asking a lady's age, Sancerre producers ask your birth year before scurrying off to the cellar to pull the cork on dusty bottles.
For those prepared to wait, fine Sancerre is often reminiscent of aged Chenin, taking on lanolin-like characters while at 30 years or more, the cool climate acidity of the Loire Valley continues to pulsate with aged Semillon-like characters of lime, honey and toast filling the mouth with fragrance.
Drink now or bury the Blanc?
In Bordeaux, Jean-Philippe Delmas, estate manager of Château Haut-Brion, has also been impressed by the variety's ageing capacity. "I was fortunate to be able to taste a Haut-Brion 1949 less than a month ago and it still had incredible youthfulness. It's a variety that is interesting to taste both in youth and with time in bottle."
While Delmas claims "it's always a good time to be opening a bottle of Sauvignon Blanc" it's unlikely you'll crave a chilled white in the deepest depths of winter.
When the sun warms your bones, however, and there's a fresh oyster, slice of goat's cheese or asparagus spear within your grasp, this is your window of opportunity. As for drinking windows, it's not only the intrinsic quality of the wine that should frame the date you open it but also your personal preference for youthful versus aged wines.
Ultimately, the choice is yours: drink now for its fruit-forward vibe or bury it in the back of your wine cabinet and allow it to become Sauvignon Blanc but not as you know it.

Chateau Pavillon Blanc de Chateau Margaux 2017, Bordeaux
This 100% Sauvignon Blanc starts its vinification in tank before being moved to barrel (25% new). Following the fermentation, there's regular batonnage in barrel for 9 months providing a rich, concentrated white with wonderful creamy texture. Full of complexity: lemon, apple, wonderfully integrated oak and a vibrant elderflower character. Interminable length. The best Sauvignon Blanc I've ever tasted? Quite possibly.
Didier Dagueneau Pur Sang 2017, Pouilly Fumé
Pur Sang is made from a 3-hectare parcel that faces south. The vines on the 3-hectare south-facing parcel have their feet in flint and clay soils over chalk. Like all of Dagueneau's single vineyard whites, Pur Sang sees 20% new oak barrels. This may be light in body but there's a typically expansive element from this cuvee with a sense of broad shoulders both from the site and the time spent on lees in barrel. However, along comes the poised refinement on the finish. What shines here is the delightful purity of fruit and clarity.
Weingut Sattlerhof Gamlitz 2018, Südsteiermark, Austria
You might know the Grüner Veltliners and Rieslings of Austria but in southern Styria, Sauvignon Blanc is both refined and transparent. This is one of its best producers. It is a satisfying organic Sauvignon that offers huge density with a lightness of touch. The wine has glacial purity and a distinct peppery spice to the flint, lemon and apple flavours. The acidity blossoms on the finish.