Prosecco's reputation as an unpretentious, everyday drinking sparkler is firmly established. The question is - are there more serious versions? And furthermore, can these age?
Sparkling wine lovers owe an enormous debt of gratitude to Prosecco. After long being restricted exclusively to special occasions, bubble is now an acceptable everyday beverage. Affordably priced, Prosecco is suitable any night of the week. Its light, fruity and effervescent character makes it as und
emanding as it is charming.
----------------------------------------------------------------------------------
Relevant articles:
What is Prosecco?
Despite being bandied around as such, Prosecco is not a generic synonym for any sparkling wine. Instead, it is the product of a specific place. The protected denomination of Prosecco straddles the regions of Veneto and Friuli-Venezia Giulia in Italy's northeast.
It
must be made with
at least 85%
Glera, which is native to this corner of Italy. Once known as Prosecco, the grape was given a name change over 10 years ago to clearly distinguish between the wine and the cultivar. (Although in Australia, it goes by its original name – Prosecco.)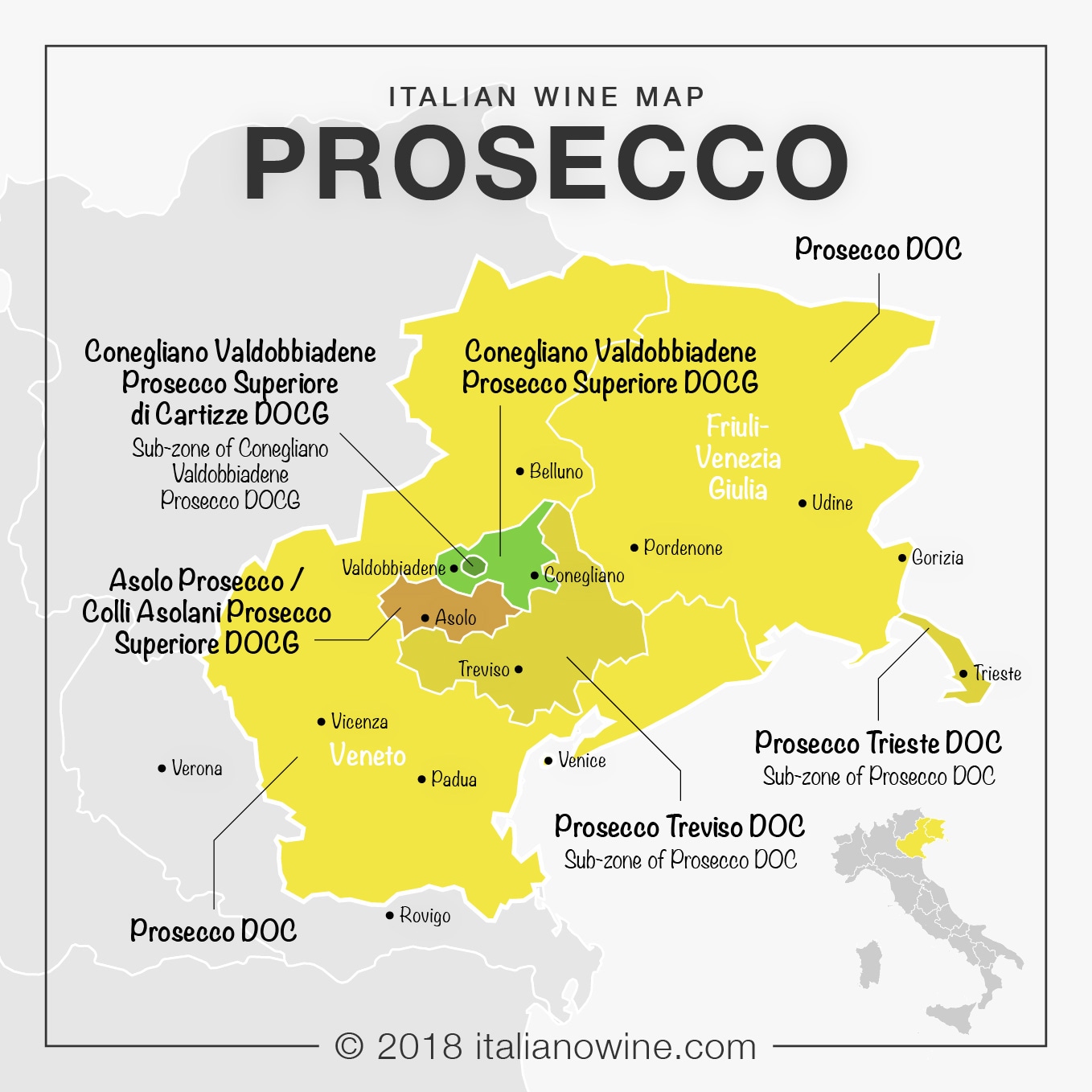 Prosecco regions map (photo from intalianowine.com)
When made as a still wine, Glera is delicate, slender and straightforward. But when it sparkles, those precious bubbles exalt Glera's subtle aromas carrying white peach, floral, and almond nuances with every bead. It is like the metamorphose from caterpillar to butterfly.
How Prosecco's bubbles are achieved contributes greatly to its style. Most are made by means of the Charmat method in which the second fermentation occurs in a closed stainless steel pressure tank to trap the CO2 produced. Soon after, the wine is bottled under pressure to preserve the frisky bubbles and fresh fruity nature. This contrasts sharply with Champagne which attains its bubbles via a second fermentation in the bottle followed by long aging on the dead yeast cells to encourage autolytic complexity.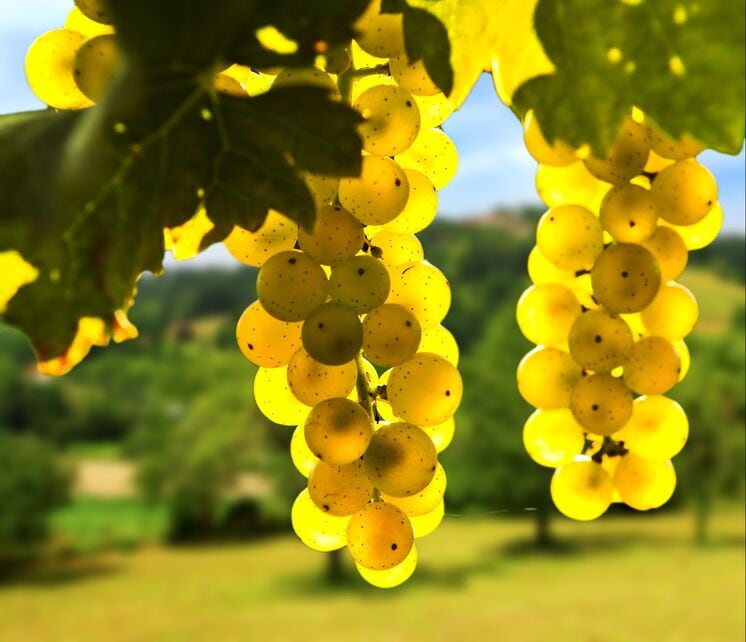 Glera is the main grape varietal for making prosecco. Procescco must be made with at least 85% and can be blended with other white grape varietals such as Chardonnay or Pinot Grigio.
Prosecco differences
The global Prosecco sensation has sparked an explosion of Glera plantings throughout the zone. In truth, there is plenty of rather anonymous fizz under the Prosecco umbrella differentiated by brand rather than taste. Yet scaling the quality hierarchy reveals Prosecco's variations.
At the base, the Prosecco DOC covers more than 24,000 hectares of vineyards which yielded upwards of 600 million bottles in 2021. Much of these
come from
low lying plains and
typically correspond with the least expensive labels on shelves.
Setting itself apart, the Prosecco Superiore DOCG occupies the top half of the quantity pyramid. These wines
hail from
more restricted delimited areas within the greater DOC region. The relatively small Asolo denomination is overshadowed by the larger and more famous Conegliano Valdobbiadene DOCG to its east.
Ascending above the DOC area in the swirling hills between the two towns that give their names to the official denomination, Conegliano Valdobbiadene is comprised of a series of east to west ridges. Predominantly south facing vineyards sit on slopes with inclines reaching a steep gradient of 70%. Permitted yields are much lower for Prosecco Superiore DOCG than Prosecco DOC – with a maximum of
13.5 tonnes per hectare versus 18 for the latter.
For the justified premium, Prosecco Superiore should reward with greater fruit intensity and finesse.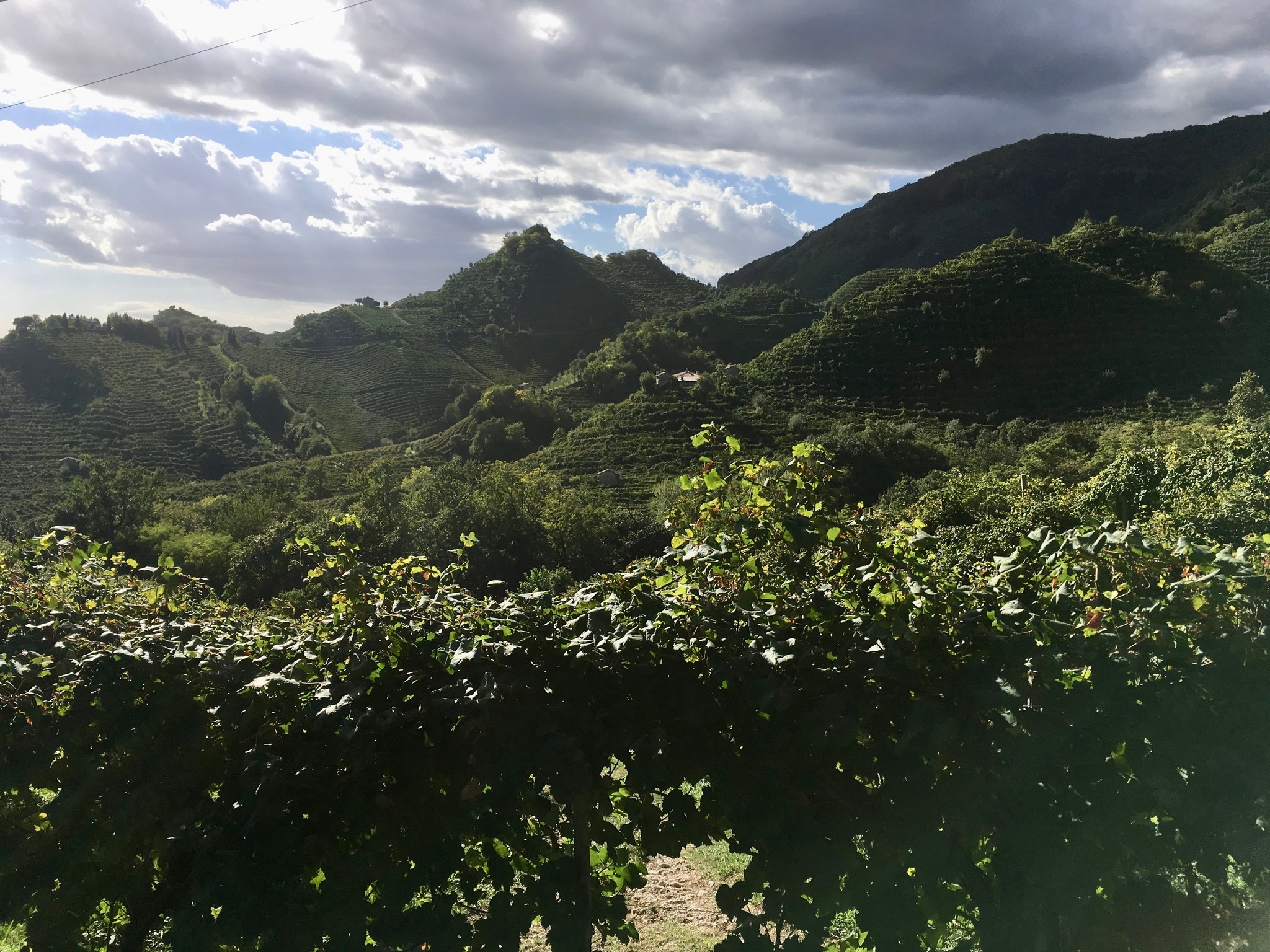 The steep verdant hills in Valdobbiadene.
With approximately 8700 hectares of vineyards producing 92 million bottles, the Conegliano Valdobbiadene DOCG isn't exactly tiny, nor is it homogenous. In acknowledgment, the region has identified 43 subzones. Called
Rive
, these correspond to some of the region's most
precipitous
sites and are identified by name on labels.
While it is impossible to define a distinct identity for each, some differences are discernable in the glass. For example, the iron-rich clay of Rive di San Michele gives a full, spicy Prosecco whereas the rocky, calcareous conglomerates of Rive di Soligo yields a mineral-led vertical expression.
The pinnacle of production comes from the subzone of Cartizze. More than 100 producers own a miniscule slice of its revered 108-hectare expanse. On marine origin sand rich in fossils, the fully south facing vertiginous slope boasts Prosecco of unparalleled ripeness, depth and weight. Traditionally made Extra-Dry (12 to 17 grams per liter sugar) or Dry (17 to 32 grams per liter), Cartizze's concentration and complexity usually balances out any sweetness. As vineyard land here is among Italy's most valuable, Cartizze sells for prices that approach Champagne.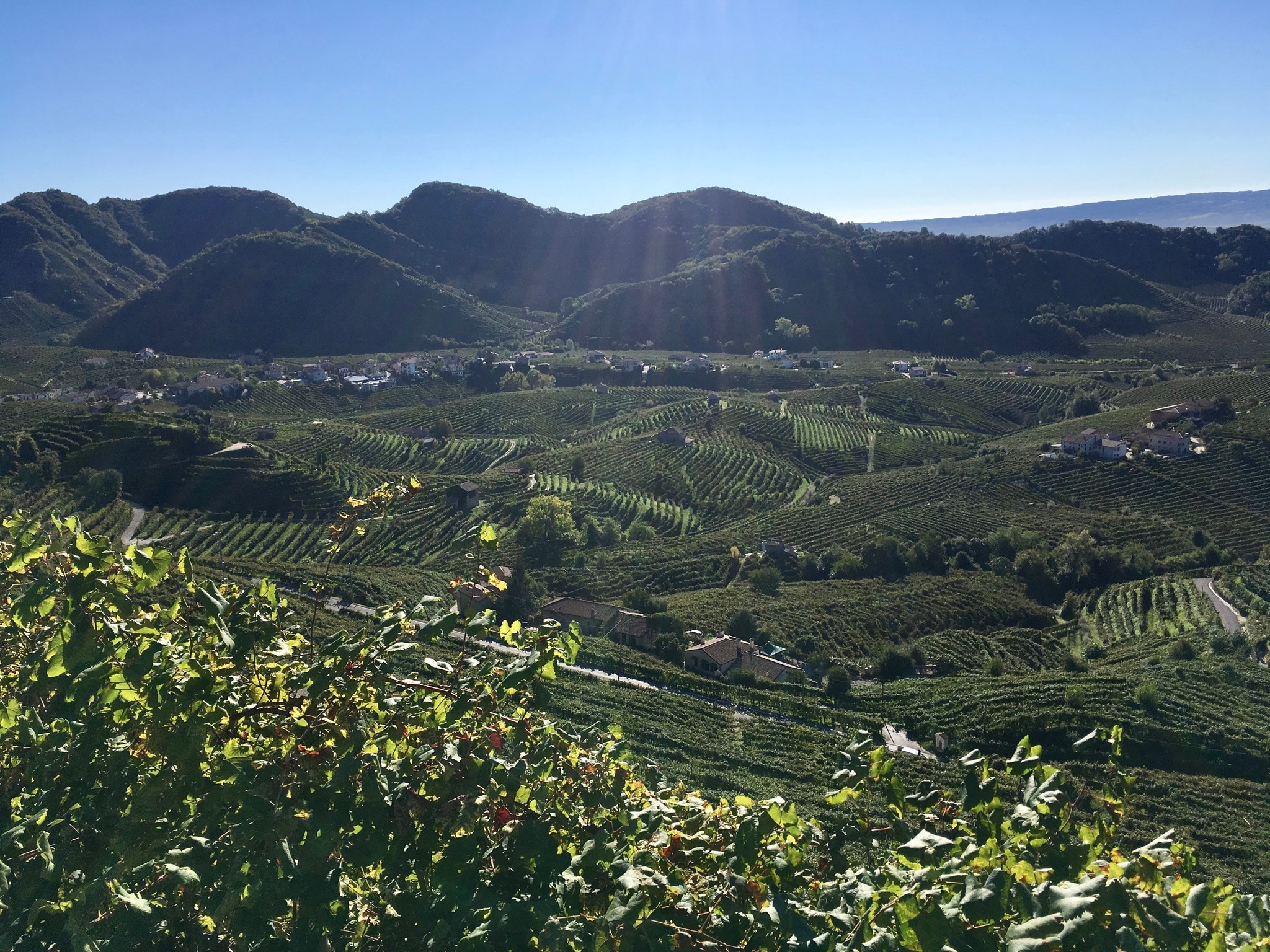 Looking out over the region of Prosecco Superiore from Cartizze.
Aging Prosecco?
The burning question is whether Prosecco's most sophisticated bottlings are cellar worthy. In general, aging isn't its purpose. In fact, the best producers make painstaking efforts to bottle and ship their wine as fresh as possible. As with most rules, however, there are exceptions.
A vintage comparison of Ruggeri's lovely Giustino B. Extra-Dry revealed that after a couple of years in the bottle the sweetness was more integrated. At the same time, that exuberant peachiness had mellowed and made room for exotic flowers and candied citrus.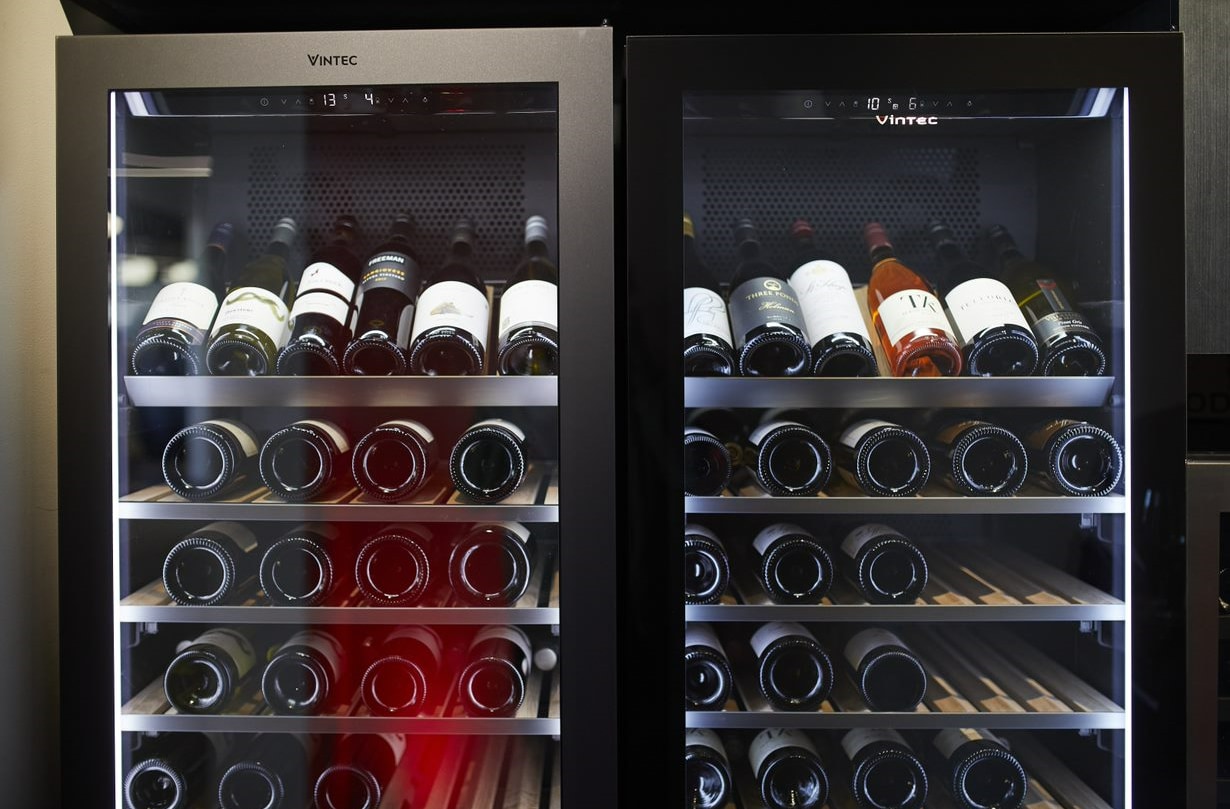 Most prosecco is expected to be drunk when it's fresh. Though, some prosecco are actually aged for a few years in bottles before release.
Some of Prosecco Superiore's new Extra-Brut labels could do with a few months to a year in bottle when they are first released. With a maximum of 6 grams per liter of sugar, these are among Prosecco's driest examples and can be somewhat austere out of the gate.
To impart complexity, some producers use a technique called Charmat Lungo which involves aging on the dead yeast cells for six months or longer before bottling. While this doesn't result in the toasty biscuity quality of Champagne, it does lend a leesiness that curbs the fresh fruitiness. The excellent Nino Franco estate takes this even further with its Grave di Stecca bottling. After a Charmat Lungo, the wine is aged a further three years in bottle before release. I was treated to a vertical going back to the first vintage - 2007. This is a very different - almost unrecognizable - face of Prosecco. The bubbles had melted and were just softly frothy while the flavours were honeyed, with herbal notes of sage and mint and, in oldest examples, even slight vegemite.
The lesson is to determine how you prefer to drink your special bottle of Prosecco. There is nothing wrong with immediate gratification but if you are up for an experiment, try tucking one or two away.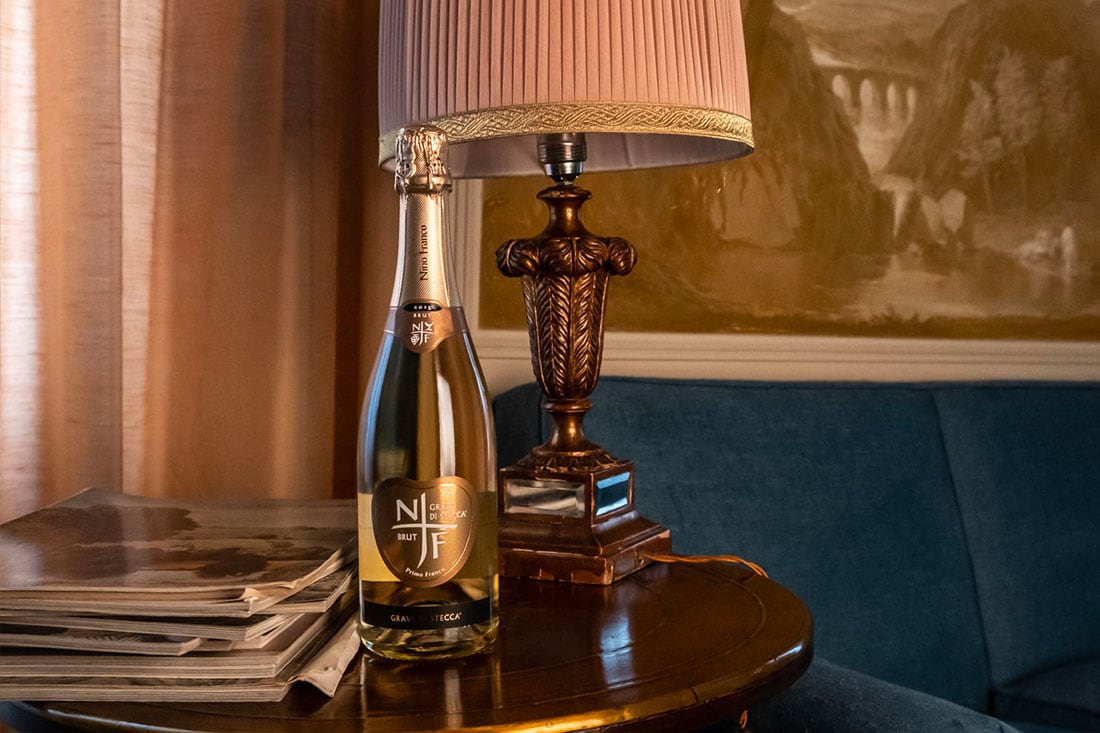 Grave di Stecca from Noni Franco estate is aged for years before release, which carries complex and exceptional characteristics. (Photo from www.ninofranco.it)

Pretty nuances of lemon blossom and green apple are delicate yet linger right through to the cheerfully moussy palate. Clean and feathery light on its feet, this is best enjoyed for its fresh charms.
A satisfying mouthful of luscious orchard fruit, particularly ripe peach, with honeysuckle and citrus zest poking though. This is gorgeously
creamy in texture offset by a kiss of sweetness.
With zero grams per litre of sugar this is bone dry, mineral-led, lean and elegant. It has fleshed out after a few months in the bottle but remains precise. Bubbles persist and the finish is tangy.
A profusion of pear, peach, jasmine and almond blossom greet the nose. Rich in fruit yet vertical in direction. Bubbles dissolve slowly, cleansing the palate and echoing the heady perfumes.