The wines of France's Jura region are gaining popular ground thanks to their producers' emphasis on natural wine-making. They are also the focus of Vintec Club Australia's first national tour of 2020.
Several private tastings will be held in the company of Alexandre Rougeot, Founder and Director of Melbourne-based boutique wine import company Clos Cachet. We took the opportunity to find out more from him ahead of the first event on February 4 in Brisbane.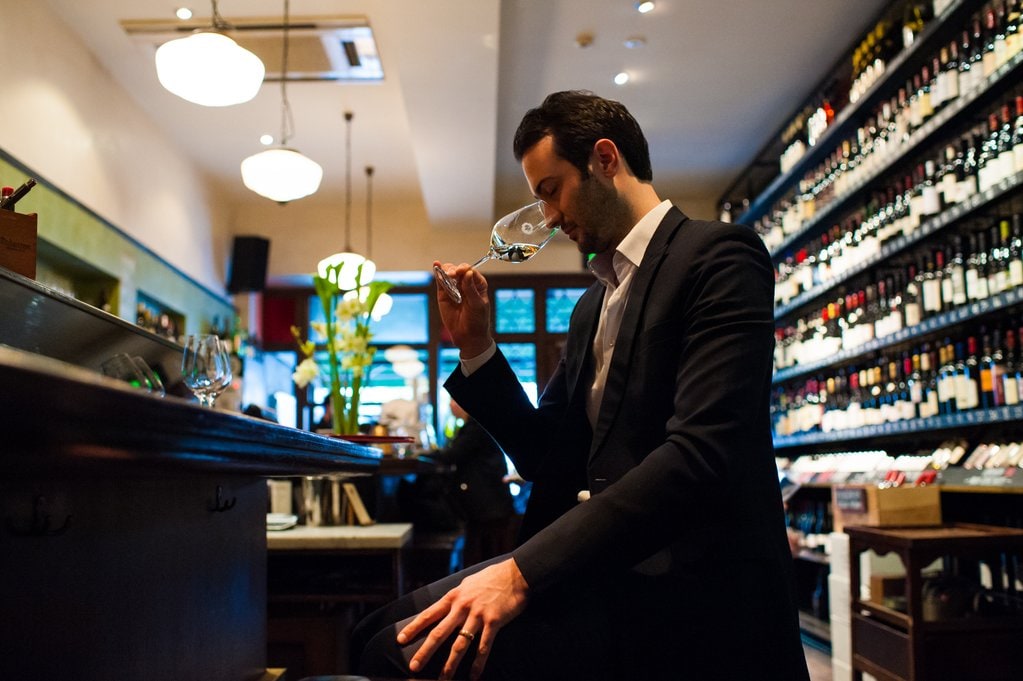 When did you start Clos Cachet and why did you focus solely on French wines?Clos Cachet was founded in 2014 with a focus on artisan and family-owned wineries making some of the best wines of France. These producers are world renowned and the quality of their wines set them apart. I grew up in Meursault, Burgundy, where my family has been making wine for six generations.
French wine is in my veins and I feel deeply connected with the regions and the producers, having worked, studied and breathed all things wine my whole life. My wife is Australian, and I now call Melbourne home. Therefore, I thought I could really bring value to Australian consumers and make a difference by providing access to wines they would never be able to reach before. That's the goal.
Our upcoming Vintec Club private tastings and dinners with you will focus on the Jura wine region. Jura has been partly a forgotten wine region until recently – what makes it so special and how do you explain its newfound popularity?
I'm deeply in love with the great wines of Jura and it's a region we have seen changing positively over the last twenty years. The region went through a revolution and those who are succeeding today are leaving behind pesticides, growing the vines organically and using little sulphur to none.
They are reconnecting with nature more efficiently; dramatically decreasing their yields and opening the world to export more of their unique and elusive wines. It's viticulture and natural winemaking winning over oenology and mass production.
Jura used to be famous for its oxidative 'Vin Jaune' that not many drinkers globally understood nor loved. Today, the newfound popularity is due to exceptional wines made from Chardonnay and Savagnin for the whites and Pinot Noir, Ploussard and Trousseau for the reds. The wines are rather light to medium bodied like Burgundies and share a lovely, vibrant backbone of acidity and refreshing finish.
Jura is a stone's throw away from Burgundy, sharing more than we think in term of soils, history and consumers so I'm fascinated to see elite groups of Burgundy drinkers making room for Jura wines today.
The region is tiny with only 3,000 hectares of vineyard planted - , that is 10 times less than Burgundy and Burgundy is already hard to get! My advice would be to get behind Jura wines while you can, since a legion of fans worldwide won't be ready to share and pay a great premium to get some.
Tell us more about Domaine de Saint Pierre – the only Jura winery in your portfolio. Why did you choose to include this winery in particular?
Domaine de Saint Pierre is the epitome of a top-flight Jura Domaine but also a more recent success. Fully owned since 2011 by the charismatic and pragmatic Fabrice Dodane, the tiny six hectares of vineyards are ideally located in the appellation Arbois in villages such as Vadans, Mathenay, Arbois and Pupillin.
Far from being new to the wine scene, Fabrice studied oenology at the Beaune Wine University in Burgundy, before taking the reins of the Cooperative of Pupillin and has managed Domaine de Saint-Pierre since 1989.
The initial three hectares doubled in size and the vineyards have been farmed organically since 2002 with biodynamic practices also implemented. The result is staggering with wines of great purity, demonstrating the magnificent terroirs of the Jura. Furthermore, Fabrice is a brave risk taker, for example, by not using sulphur in his wines gives us the opportunity to sample what a raw wine really is about!
Are Jura wines likely to age and for how long?
Serious Jura wines are age-worthy. There are two categories. Vin Jaune or semi-oxidative have a very long life time - from 30 to 45 years of cellaring for the best. When well made, the dry whites and reds can age gracefully over the course of 6 to 15 years. I would recommend cellaring them for at least two years to reach a great balance in the wines and then assess every year to find the wine you like the most.
Can you tell us a bit about the wines we're going to taste during the tour?
We have a very exciting line up of wines from Domaine de Saint-Pierre, all within the new wave, none-oxidative styles. We'll have a very detailed look at all varietals produced from Chardonnay to Savagnin to Trousseau, Ploussard and Pinot Noir. Fabrice uses different vessels at the winery, such as amphoras and Austrian oak vats that bring a stunning diversity of flavours to the wines. But we won't stop here, we'll also taste an Orange wine and a Grenache.