Classic wine varieties and blends probably make up the majority of your wine cellar, but perhaps it's time to shake up your collection a little with some more exotic wine creations?
Classic reds and whites such as Shiraz, Cabernet and Sauvignon Blanc are typically the most sought after and collected wines, but there are other compelling and more exotic kinds of wines available that are sure to tingle your taste buds.
Broaden the spectrum of your wine drinking enjoyment by giving these three unconventional wines a go.
Chocolate Wine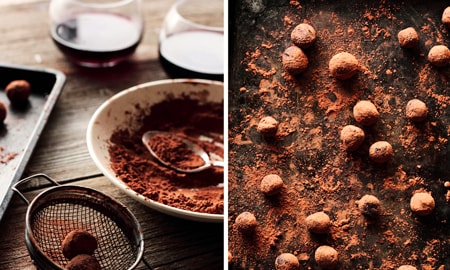 While the activity of pairing wine and chocolate is nothing out of the ordinary, some winemakers have taken it upon themselves to combine the two together to produce chocolate-flavoured wine!
A number of companies have tried their hand at this wine flavour, with Opici Wines producing the sweet tawny, Cocoa di Vine Chocolate & Wine. This indulgent American wine blends rich chocolate cream with a white wine blend of Argentinian grapes. Perfect for dessert, the Cocoa di Vine offers undertones of caramel and vanilla, behind the smothering of chocolate goodness.
Fellow American winemakers Rosenblum Cellars also have a chocolate wine, the Desiree Chocolate Dessert Wine, combining Zinfandel, Syrah and Touriga nacional. This decadent mix emits an aroma of vanilla, chocolate and coconut with a red and black fruit core that carries across the palate.
Good to know: wine & chocolate pairing
Pairing up chocolate with wine is an age-old classic, where combinations such as Shiraz and spiced dark chocolate create a delicious melt-in-the-mouth sensation, and tasty mint creme chocolates and Cabernet Sauvignon are a match made in heaven.
Rich and dark chocolates (70-100% cocoa) make a great pairing with a number of different wines, usually of the stronger varieties or alcohol-content, such as Grenache, Ruby or Tawny Port and Zinfandel. So when matching heavy wines with chocolate, these decadent treats of the darker variety can be a top choice.
More delicate chocolates (milk/white chocolate) should be matched with lighter wines such as Pinot Noir, Riesling or Chardonnay.
Editor's Note: we attended a special Riedel wine & chocolate tasting hosted by 10th generation family member Georg J. Riedel. The results were quite surprising and delightful!
The Pinot Noir matched with Lindt's white chocolate produced a perfect creamy flavour balance on the palate
The Shiraz was a harmonious partner for Lindt's 50% cacao dark chocolate which contains a hint of chili
The Cabernet, paired with Lindt's 70% cacao dark chocolate, created a powerful pairing I'm not about to forget!
Coconut Wine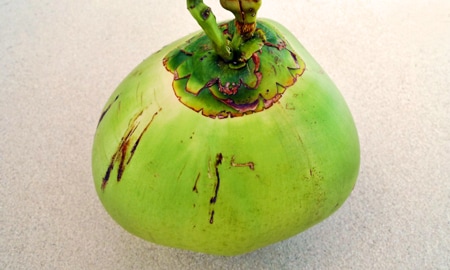 Strawberry, plum, blackberry and lemon are all fruity flavours that you would expect to come across in a wine - but coconut?
Filipino winemakers Vino de Coco have created organic wine made from coconut, releasing three distinct and "exotic" creations: a Dry Red Coconut Wine, a Sweet Red Coconut Wine and a Sweet White Coconut Wine.
The company explains that the unique-flavoured wine has been enjoyed in the Philippines for centuries. The dry red is described as a "true wine drinker's drink" with a smooth taste that is very pleasing to the palate, and complementary to any meal.
Note: The sweet red is a suitable after-dinner wine that can be enjoyed with a selection of desserts including chocolate tart, plum pudding and rhubarb crumble.
Tropical Wine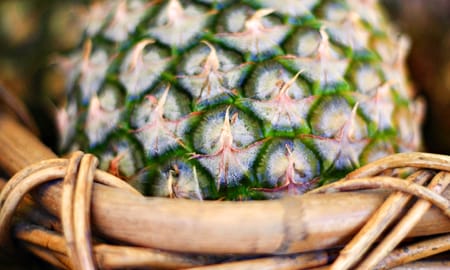 Transport yourself to a tropical paradise with wines incorporating the flavours of mango, passionfruit, lychee and pineapple. While daydreams of relaxing on a tropical island usually involve having a cocktail in hand, this stigma could now be replaced with a tropical wine glass in hand.
'De Brueys Boutique Wines' in Queensland have a range of exotic tropical wines that will delight the sense with flavours such as mango, jaboticaba (Brazilian tree grape), bush cherry, passionfruit and mulberry.
The Jaboticaba Wine is a must-have for your wine storage cabinet with this medium-dry red featuring a bouquet of spice, plum and red berry aromas and a long, silky palate that will leave you satisfied. It's also well-suited to red meat and spicy Asian dishes.
Good to know: Perfect for spring, the medium-sweet Lychee Wine is crisp, refreshing and pleasant, finishing with a long palate.