As a fledgling wine collector, or even a seasoned master with a good number of rare, aged bottles in your portfolio, you'll understand that beginning and nurturing a quality wine collection can be a complicated business.
Specialist knowledge is required and some of this exclusive insight will only come with experience as you tend to your bottles, but there are still a few factors you may not be quite so sure about – here are three of them.
A matter of money
To begin and look after a decent wine collection, a healthy amount of disposable income is usually required.
Though there are no hard and fast rules as to precisely how much you'll need, it should still be taken into consideration that high-quality, rare wines are never going to come cheap.
Even so, you may come across a $20 supermarket bargain that will cellar perfectly for 10 years – this makes collecting all the more exciting!
Additionally, when buying high-end wines from revered regions, it's not only the cost of the case that you have to think about.
A good climate-controlled wine cabinet is an absolute must, as well as insurance, security, shipping and accompanying documentation – it all adds up!
Knowing what you buy, and the cellaring potential, though, is equally as important as the money factor.
The appraisal situation
It can be easy to steadily build up a fine wine collection, then take a step back and admire it from afar.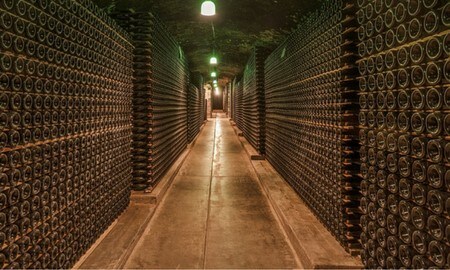 As it grows, you may even have a figure in your head or on a spreadsheet with regards to how much it is worth – but unless you're a professional wine appraiser, the chances are that you're wrong.
That's because the fine wine market is, for the most part, highly volatile. It's notoriously difficult to predict how much a bottle of, say, a great Chablis will be worth from one year to the next.
This makes it a good idea to have an up-to-date record of just how much your collection is worth, especially when insurance is taken into consideration. Your collection will need to be meticulously documented and appraised by a professional for an insurance company to pay out in the event of an accident, so have this done every six months or so.
A big factor in keeping an excellent wine collection is knowing precisely when to open each wine. You don't want to open a wine before it's ready, but nor do you want to leave a wine too long.
Keeping a simple spreadsheet which details each of your bottles and when they are best opened is the easiest way to keep track of such things – after all, you don't want your prized Château Margaux to be past its best when you open it.
Storage hunters
Buying a splendid, expensive case of Rioja, only to keep it on a plywood wine rack in your sun-drenched kitchen (with its wildly-varying temperature) will only end in disaster. That great wine will be ruined in months, so it's essential that you invest in a proper storage solution.
Many wines are sensitive to even the slightest changes in light and temperature so hoarding your collection in a damp, musty basement just won't do.
Rather, take a look at Vintec's broad range of cabinets and cellars, and you'll be keeping your precious vintages safe and secure for years to come.