Italy's vast gastronomic wealth warrants celebrating with a lively dinner party. But where do you begin? From the aperitivo through to the digestivo, options for wines and their perfect pairings abound.
From fashion and art to soccer and sports cars, Italy's claims to fame are countless. Above all, it is the cult
ure and way of life that entices. Intrinsic to this is the cuisine. Each region, and often each town, has its own unique specialty, shape of pasta or way of cooking polenta.
The same can
be said of Italy's wines. Some grape varieties, like Sangiovese and
Barbera are diffused throughout Italy but many are limited to a particular corner
.
As such, it is impossib
le to taste through Italy in a single evening. Perhaps a series of Italian nights are in order? These can be organized by regional themes – say Piedmont one month and Sicily the next. Or each may include a combination of regions that takes you and your friends on a tasty tour from north to south.
A traditional Italian meal includes several courses. The fancier it is, the more there might be. Anything less than four feels like skimping though.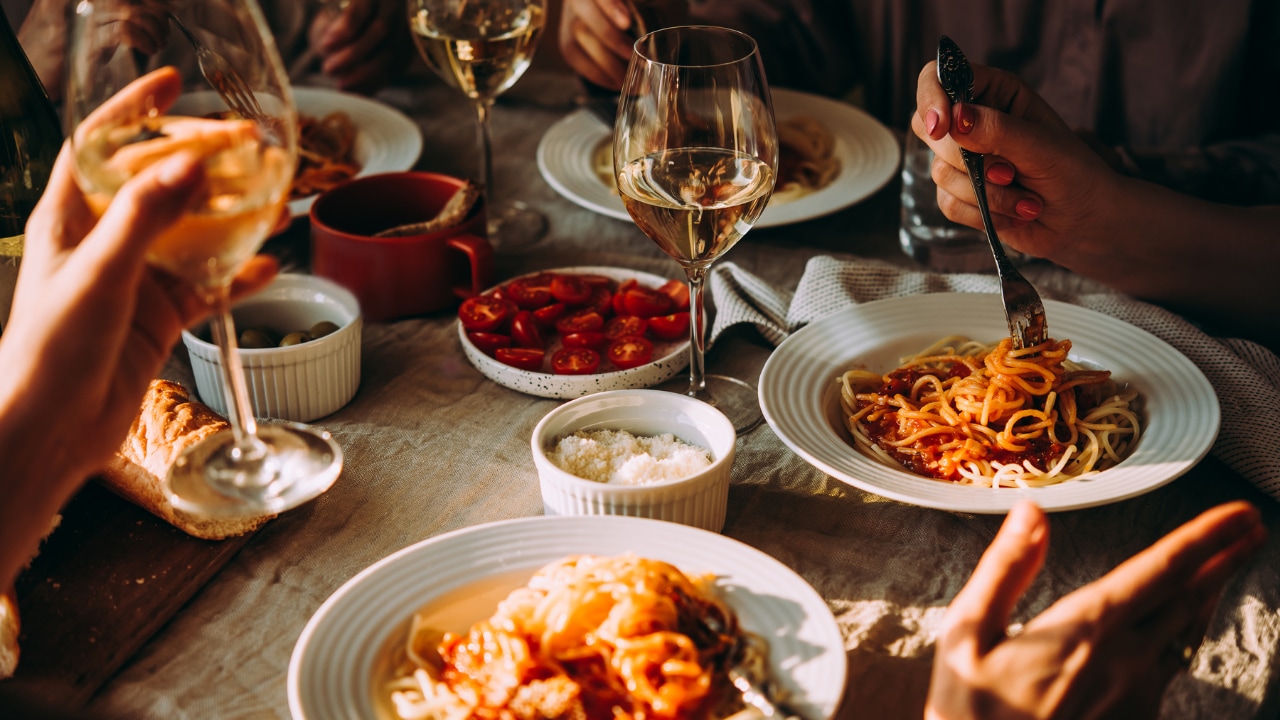 Organising Italian themed nights are a brilliant way to taste wines from different regions across Italy.
-----------------------------------
-----------------------------
----------
You might be also interested in:
The Aperitivo (Snacks)
A time-honored custom in Italy, the aperitivo is as essential to the meal as the meal itself. It serves as a transition between
the work day and the serious business of sitting down to dinner (or lunch). It stimulates conversation as much as the appetite. A hunger-inducing Aperol spritz, Negroni or glass of sparkling wine may be accompanied by small snacks to fend off starvation.This could be as modest as a bowl of chips. But even at the aperitivo, regional specialties crop up. In Le Marche on the Adriatic coast, Olive all'Ascolana (stuffed and deep-fried green olives) may be offered alongside a Pecorino – an herbal white wine not the cheese- while In Sicily,
panelle
(chickpea fritters) might be washed down with a crisp Grillo.