The world is reopening and, as a result, we'll soon find ourselves revisiting old friends, seeking new places and "re-imagined" events. So, when it's your time to "bring it" … what will you bring?
Has this, or something like this ever happened to you? You're about to leave the office when you get a call to let you know that you've been invited over to the new neighbours for dinner, or to her bosses to celebrate the new promotion, or to the new friends' wine tasting party, and "can you stop by and pick up some wine"?
Whether it's friends and family casual, business after hours, or a group of like-minded wine enthusiasts having a wine gathering, before you let that stress, fear and intimidation gnaw at you all the way to the store, let me share a few winning strategies for you to ponder and why in order to help you select the perfect wine for any occasion. Almost as if I was there helping guide you in the wine aisle.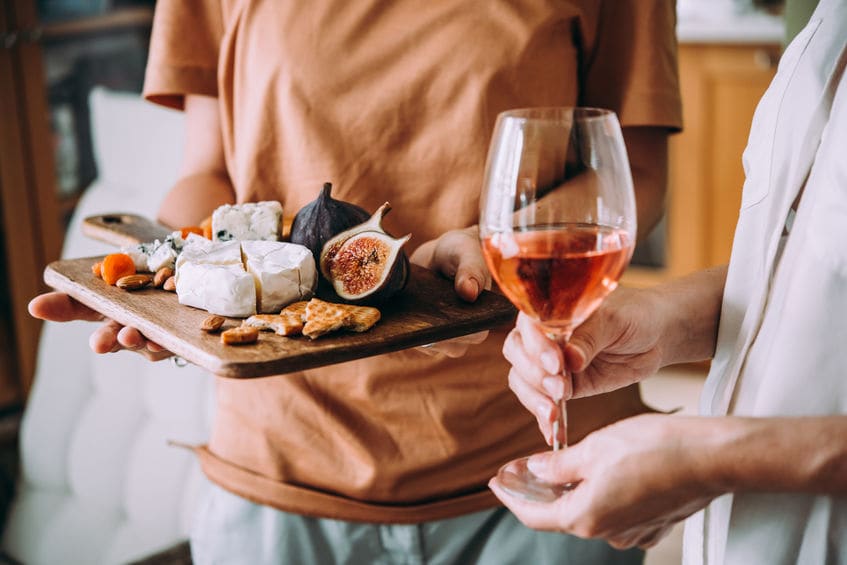 Get Your Story Straight
To some extent, your strategy will depend on your current level of experience, knowledge, comfort level and confidence around wine. For this example, let's assume that you're an "average" level wine enthusiast like most of us, who knows what they do like, but maybe not what and why others like what they like. How can you please them all?
"Why"? is a good starting point. It gets you thinking about "the story". And at a gathering with friends, food and wine, story is an essential part of the enjoyment. Thinking about "Why" can get you seeking new wines that offers a story you can share with friends at the next gathering events.
While there's no guarantee that everyone will instantly like the flavor or the style of your wine selection, they'll all appreciate your "Story" of how you came to choose this particular wine. You see, wine is far more than just some fermented grape juice in a bottle. The beauty of each wine could have a lot to do with the region it was grown in, the winemaker and the winery's history or even one's memory of a special occasion with the appearance of that wine.
Alternatively, a story from your host, which they may have mentioned to you before could also be a great inspiration for your choice of wine. Let's say, they told you about their visit to certain regions of wine or going to a friend's wedding at a winery. Maybe they referred to an article they have read recently that mentioned a winemaker or a winery they were interested in. All of these are "clues" to the story you'll want to share with everyone while opening, pouring, and enjoying the wine with friends.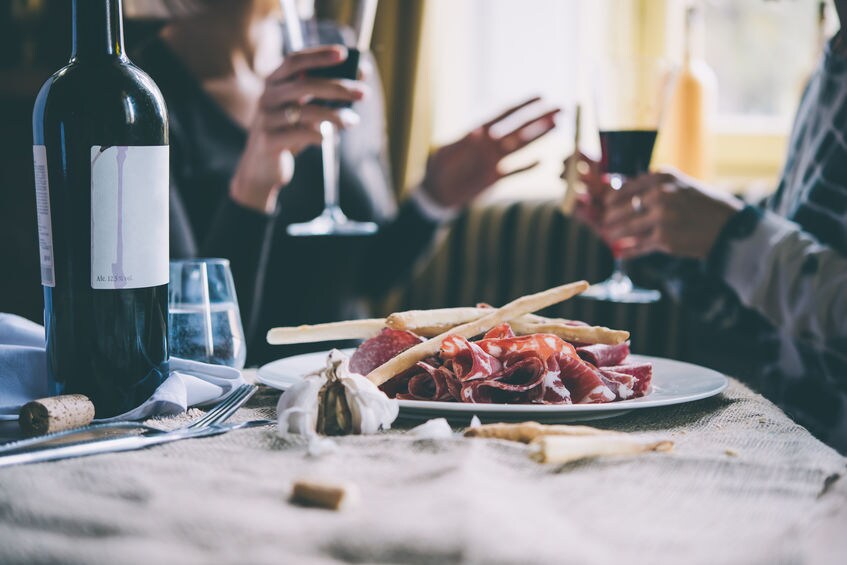 Story is an essential part of any gathering's enjoyment and is also a good starting point for you in order to pick the bottle of wine that you will bring along.
Other scenarios beyond the stories
Let's break this into a few distinctively different scenarios!
"The complete unknown":
For this situation, I'd recommend sticking with something safe and traditional. If you know nothing about the likes and preferences of hosts or guests, you're best off by sticking with the basics. This is where your detective skills come into play.
Unless you've been given some clues in advance, you're probably safe with anticipating a main course of either chicken, or beef. Not unlike the many banquets we've all been to. If the host is vegan, or they're planning a traditional ethnic meal of some kind, chances are they will have let you (or someone?) know in advance.
In this case I'd recommend going with two bottles of wine. You'll appear to be twice as smart, and twice as generous to your hosts. Wine #1 would be a classic California Chardonnay from Napa Valley's Carneros region or Sonoma's Russian River Valley. Or, depending on what part of the world you're in, a crisp Loire Sauvignon Blanc, or a rich Burgundy Chablis. In that way, if you are having chicken as the main course, you win. You called it. What a perfect pairing!
The second bottle I'd recommend seeking out for this mystery dinner would be a unique, and possibly "distinctive" Red. Like a Cabernet Sauvignon, Boudreaux, or an Australian Shiraz, again from well-known regions like Napa or Sonoma, Australia or France. And, you should also consider other California regions known for their regional styles such as San Luis Obispo, Paso Robles, or even the Sierra Foothills region. Since the likelihood of your main course for the evening will probably be beef, you again have called it and provided the perfect pairing for their delicious beef dish.
Bringing a nice white wine along with a savory red wine will give you the option of either starting the evening off with the white, then moving on to the red with dinner, or simply offering it as a gift to the hosts to enjoy another time. Either way, it's a great first impression.
"Following the breadcrumbs":
What if you are provided with clues on the dinner by the host? Then it becomes more of an investigative work. You might want to find sources that help you to understand better what a great pairing could be
. Sources such as Vintec Club, Vivino, Wine Folly, Decanter or Wine Spectator could definitely offer you great references of which bottle of wine you should go for, given different dishes.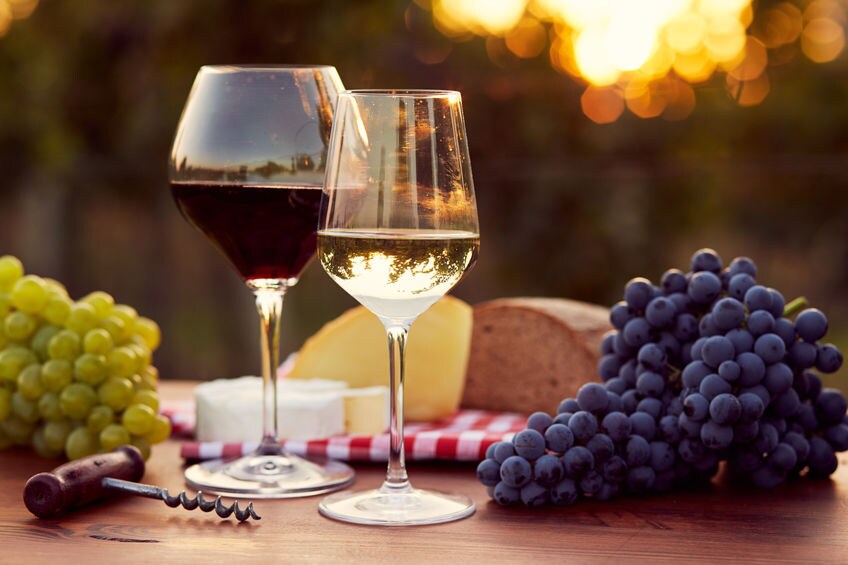 Bringing an additional bottle of white wine gives you more options for your gathering. It could also be a gift to impress your host.
Digital Guidance
If you are looking for a little help when it comes to interesting facts or details, don't forget about that powerful device that's never far from reach, your smartphone. There are apps that can not only help you with details like varietal, region, ratings and price, but can offer valuable tasting notes, food pairing suggestions, and important facts on serving temperatures as well as storing temperatures.
VINTEC's OENO (Eno) app, powered by Vivino, is a helpful and FREE app that lets you scan the label of any wine, and instantly have access to all the information you'll need to not only pick the right wine for the occasion, but to have a great story that will make your next wine gathering a memorable, enjoyable and successful get together.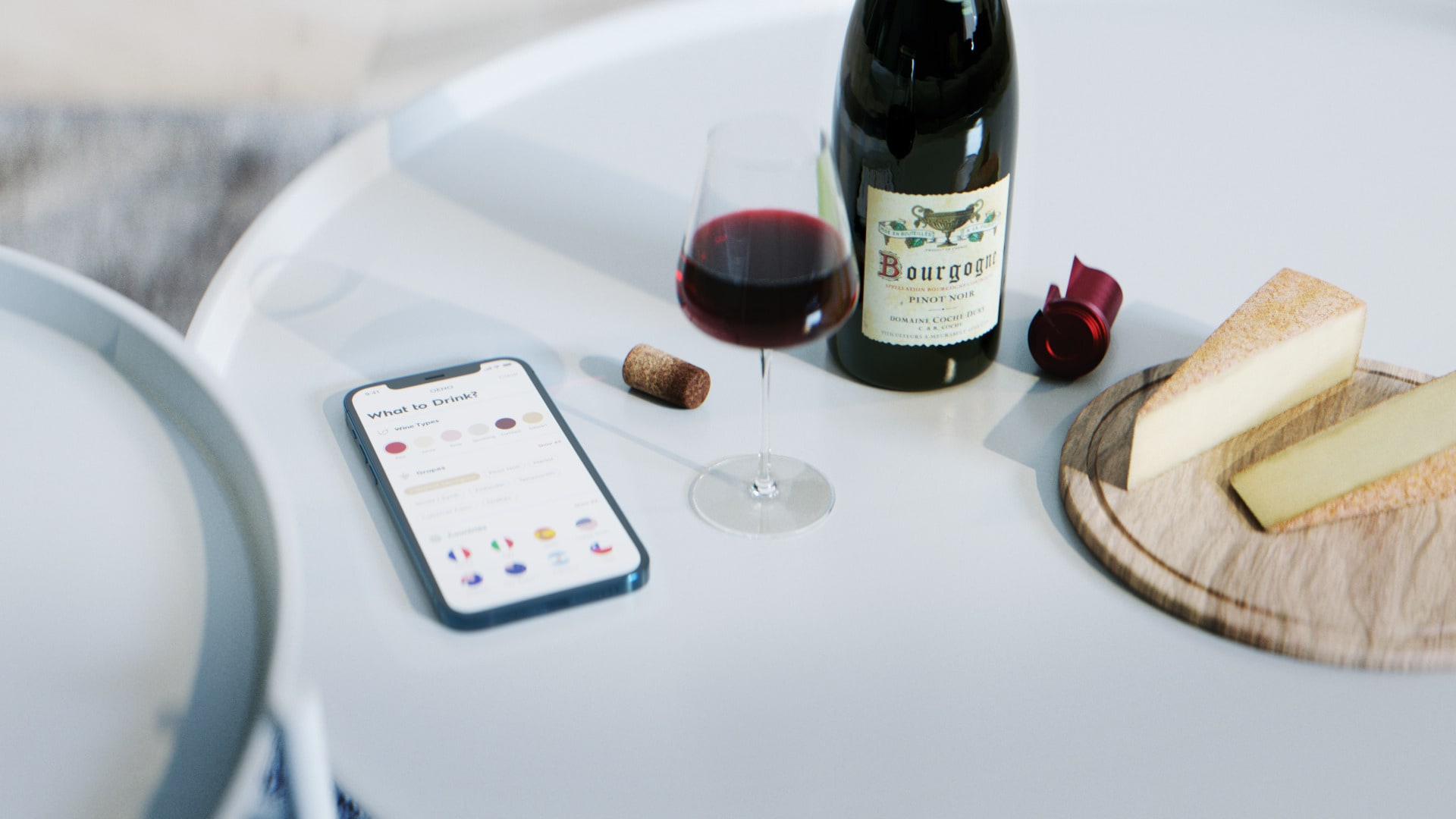 So, the next time the phone rings and you're asked to grab a couple of bottles of wine, no matter what the occasion, you now have the tools and confidence to pick a couple of winners that everyone will enjoy. Wine can be one of the ingredients that complete a wonderful gathering of friends and food. Go be adventurous, Cheers!