Beyond its refreshing and easy-going perception, rosé wines are the most technical winemaking style. Serious rosé wines can provide exceptional personality and character, as well as maturation potential.
Regardless of temperature - as soon as the early summer sun starts shining, sales of rosé wine begin inching up (that is, if you live in a part of the world that ever gets cold!). The season premiere comes earlier every year. The French, which themselves consume an impressive 34% of the world's rosé production, are increasing their national consumption, but they are nowhere near the boom of the United States. In just one year, from 2017-2018, they increased their import of French rosé by 43%. Yet, at the same time, the domestic production more than doubled. In cold Sweden, my home country, the increase during the same period has been a whooping 750 percent! France, led by Provence of course, produces the most (28% of the global total), followed by Spain. All this according to L'Observatoire Économique du Rosé, a part of the research center in Provence dedicated to (you guessed it) rosé wine (see more on 'Rose Wines World Tracking').
A technical wine
The research center doesn't only look at sales figures - they spend a lot of time on technical developments. Rosé, overall, happens to be our most technical winemaking style. There is "serious" rosé and the best rosé wines can provide personality, character and maturation potential. The majority, however, are easy-drinking wines made for immediate consumption. The most popular style is characterized by a light, salmon pink color and fresh, fruity aromatics. The scent of most of the charming rosés between 10-20 USD, regardless of depth of color, is dominated by the fruity notes created by specially selected aromatic yeasts. Can you pick up on notes of pink grapefruit? Wine-gum? If so, it is highly likely that the winery has chosen to work with a yeast that produces what is technically referred to as "fruity esters".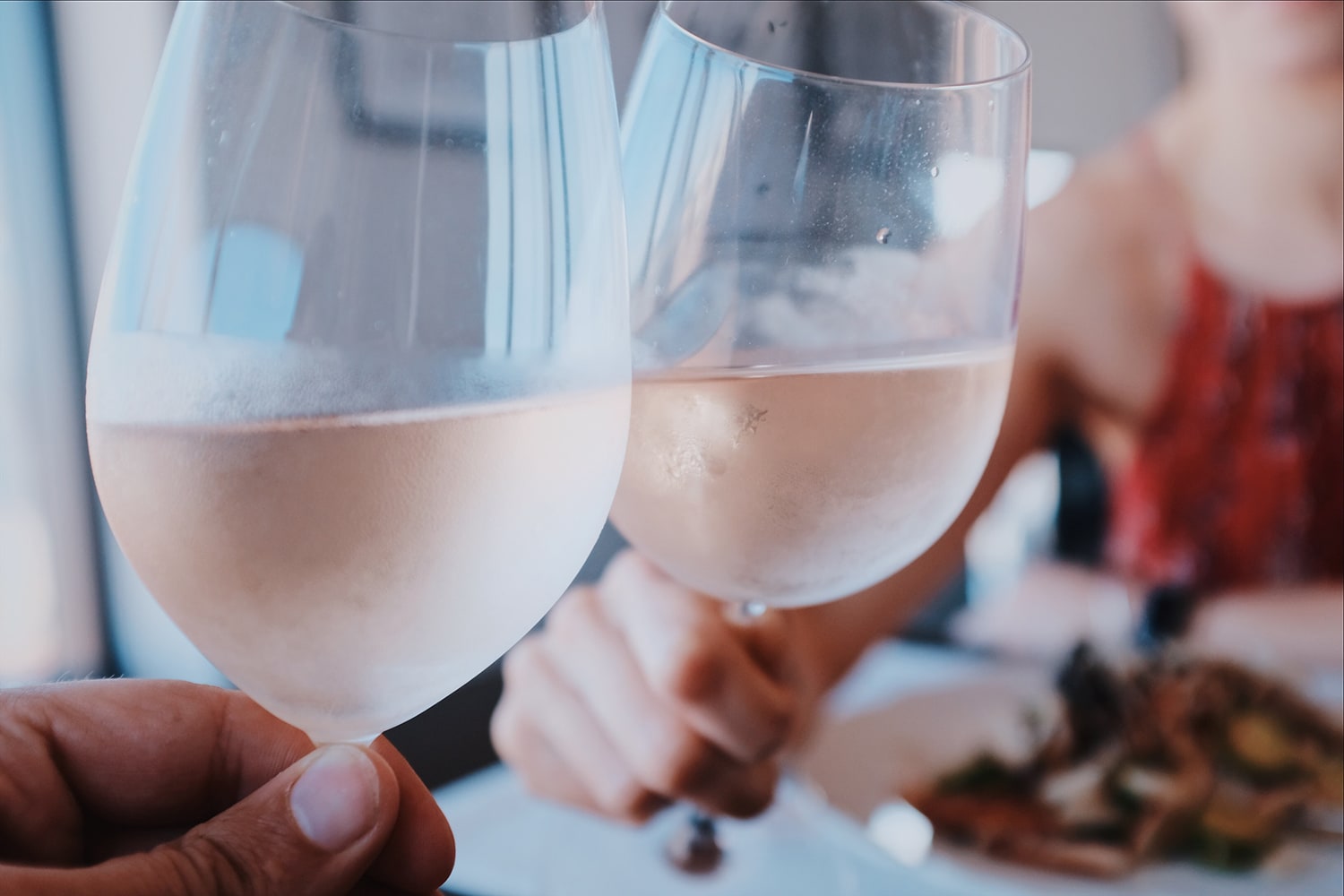 The most popular style is characterized by a light, salmon pink color and fresh, fruity aromatics (photo Vincenzo Landino on Unsplash)

.
Four ways to make rosé
Rosé wine is divided into four technical categories.
The first is "direct press rosé" where the red grapes are pressed right at harvest or within two hours. The juice only has time to extract a minimum of color from the skins and the wine is very lightly tinted.
The second category is limited maceration rosé where the juice and grape skins are in contact for over two hours. It gives a darker pink, more tannins and more flavor.
The third category contains wines made according to the saignée method, where the juice is pulled from vats of crushed grapes macerating on their way to becoming red wine. The goal with this method is generally to get a more intense, concentrated red wine - the rosé is a bonus by-product in the process.
The fourth method, the blended rosé, is made by mixing red wine with white wine. It is only allowed for sparkling wines in the EU but allowed in much of the New World including Australia and South America. Within the EU, the winemakers can co-ferment a proportion of white grapes with the red, but that is all that is permitted to remain legal.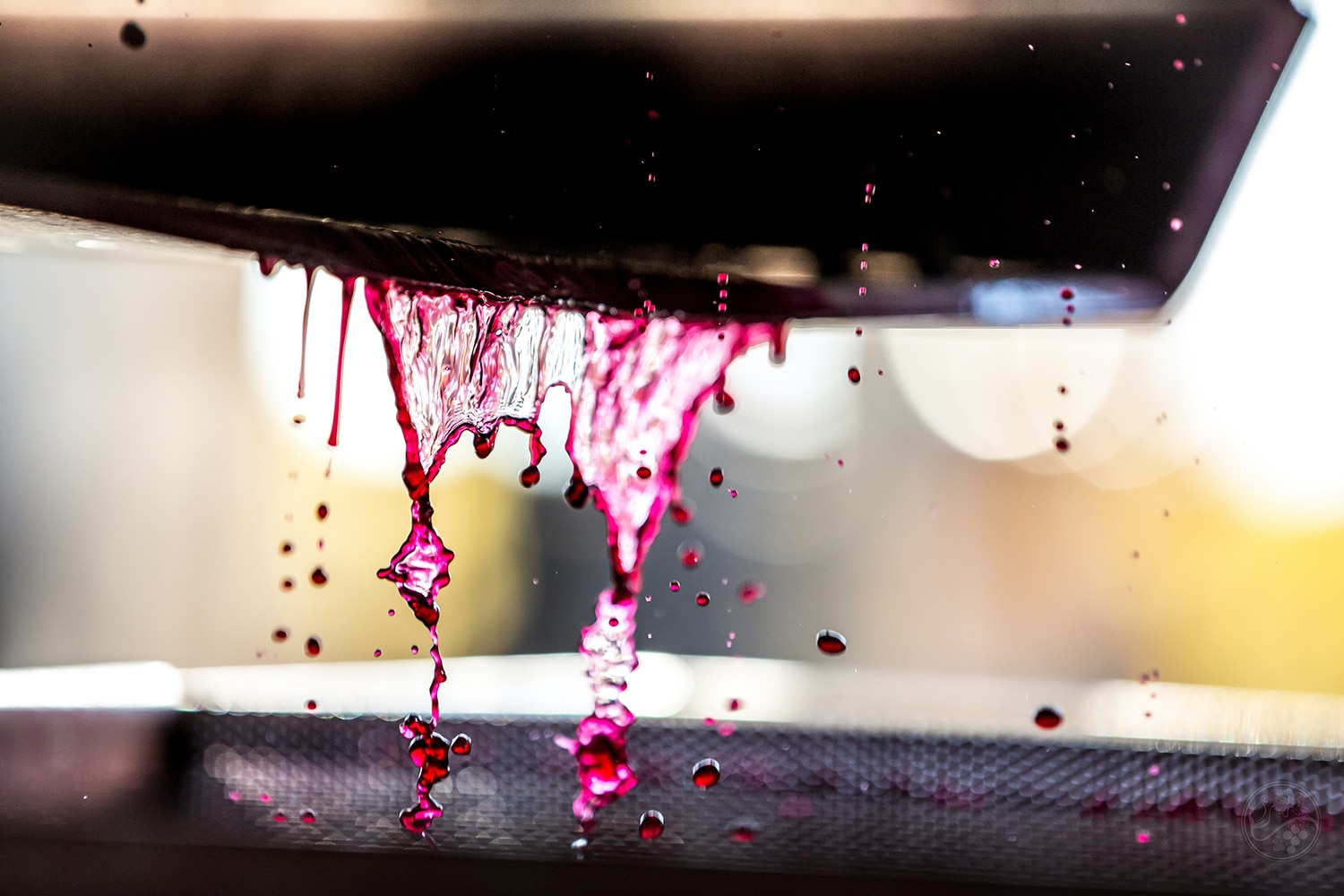 Regulating the color and intensity of flavors in rosé wines is about controlling the time the grape is left in contact with its skin - where color and tannin comes from. The longer it stays in contact, the more intense the wine will be (photo by Lasseter Winery on Unsplash).
Color is the key
Just like most rosé wine consumers, the institute in Provence places great emphasis on color. They have created a color chart for rosé wines ranging from "peach" and "melon" to "red currant". The most popular color is "pink grapefruit". The colors are subdivided into degree of intensity and wineries can order a color booklet similar to the ones you and I can pick up at the paint store, in order to get their wine to be as close to the most popular colors on the diagram as possible.
But choosing one of the methods above is not the only way to set the color in the bottle you pick from the shelf. A dash of darker rosé can adjust the light press rosé to give an indication of more fruitiness, for example. But it is more common to want to lighten the wine, in order to match the current global trend for really light rosés. Filtering, fining and adding enzymes that break down the pigments in the wine are all methods that can be used to remove color. Unfortunately, stripping the wine of color will generally take away some flavor and aroma compounds as well. Adding sulfites is a must to keep the clarity of color and brightness of fruit. High levels of sulfites can also lighten the wine but will add a matchstick aroma.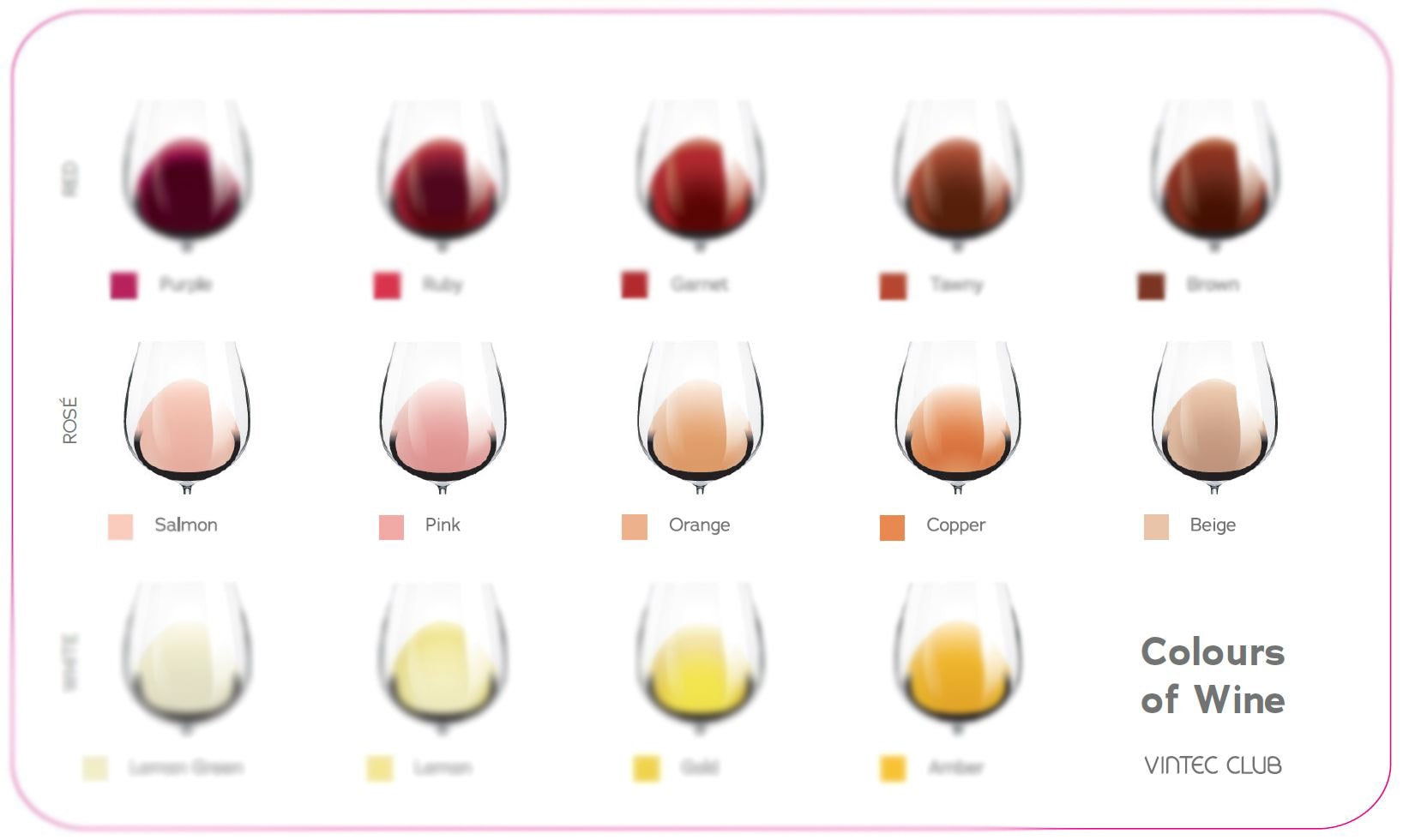 The Vintec Club has produced our own tasting sheet with visual guidelines for the color of wines, including rosé, and a glossary for tasting notes. The sheet can be downloaded for free at the expert advice section from the website - available for guests and members.
Serious rosé styles
This time when summer rolls around in my part of the world, I won't focus so much on color. Lighter isn't always better (even if bubblegum hot pink is definitely not my target color). I might stock a few thirst-quenching standard provencal rosés but in addition, I will be looking for wines without aromatic yeasts or too much manipulation, but with some structure and personality instead. If I find one in my cellar with a couple of years of maturation, I'm happy to bring it out. All in order to find wines with more character. That summery feeling? Still there, I promise.

Secateurs Rosé 2019, Bedenhorst, South Africa (AU$ 25)
Darker color, fresh and fruity rosé, this is a lovely picknick wine from Badenhorst winery, an excellent South African producer.
>> Order on Vivino (subject to availability in your location)
Château Romassan Rosé, Coeur de Grain, 2018, Domaines Ott (AU$ 70.85)
Great ageing potential in this elegant rosé from Provence - worth laying it down for a couple of years if you are not in a hurry!
>> Order on Vivino (subject to availability in your location)
Côte de Prevence Rosé, 2018, Miraval (AU$ 31.90)
This is a classic great quality rosé from Provence.
>> Order on Vivino (subject to availability in your location)