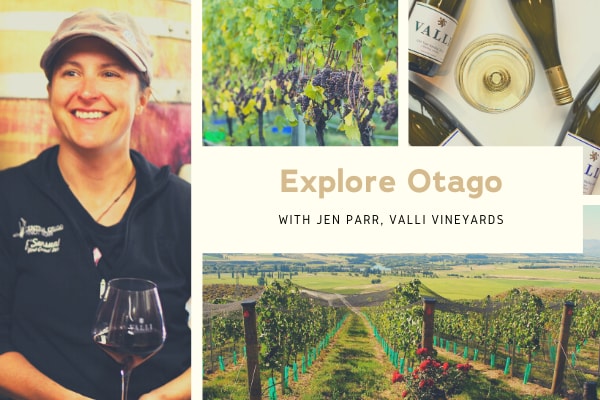 Vintec Club Private Tasting with Valli Vineyards
Event Description
A year after our last dinner in NZ with Helen Masters from Ata Rangi and a year during which we went fully virtual with the @Home Tastings, the Vintec Club Private Tastings are finally back live! We're thrilled with joy to restart our tasting program in NZ with one of the most promising winemakers of her generation, Jen Parr from Valli Vineyards.
Awarded NZ Winemaker of the Year 2020, Jen is renowned for producing fantastic Pinot Noir. She is driven by her enthusiasm for wine and her passion for Pinot is endearing. Expect a very insightful and fun night!
Jen has designed a wine list to showcase the best of the Otago region: a fragrant Riesling and an aromatic Pinot Gris along with a selection of 4 exceptional Pinots, flagship of the region, including a museum vintage of cuvee Out of the Shadows (2012) for a thrilling conclusion.
The dinner will take place at the up and coming Auckland's venue Saxon + Parole. Michelin-starred Chef Brad Famrerie has designed a 3-course menu to specifically match with Jen's wines. The pairing promises to be terrific.
Wine List
1st Course
Valli Waitaki Riesling , 2020
Valli Gibbston Pinot Gris, 2018
2nd Course
Valli Gibbston Pinot Noir, 2018
Valli Bendigo Pinot Noir, 2018
Valli Waitaki Pinot Noir, 2018
3rd Course
Valli "Out of the Shadows" Waitaki Pinot Noir, 2012
The 7 Commandments
of Vintec Club Private Tastings
Exclusive to Vintec Club members
Focus on cellar-release wines, dream verticals and back vintages
Relaxed and family-like atmospheres, "à la bonne franquette"
Intimate and private dining experiences
Access to rare and back vintage wines at special price
Ticket prices subsidized by the Vintec Club