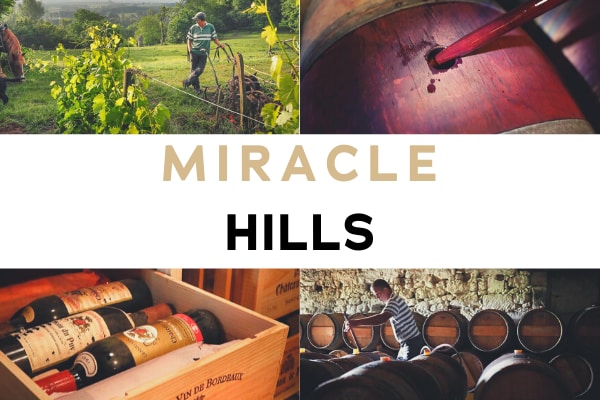 Miracle Hills with Château Le Puy
Event Description
Dear Vintec Club Members,
More than a year after the initial date, the Vintec Club is today thrilled with joy to invite you to an exceptional dinner with Château Le Puy (Côte des Francs, Bordeaux) hosted by Daniel Kemp & Sebastian Hampson, who import Le Puy here in NZ.
Established in 1610 and located on the same rocky plateau as Saint-Emilion and Pomerol, Château Le Puy's vineyards were formerly nicknamed ''Miracle Hills'' on account of outstanding vintages produced through centuries. More than 400 years of winemaking led Le Puy towards wines of refinement and elegance.
On the night, you'll be treated to a 4-course dinner (with Champagne on arrival) and a selection of 5 different vintages of Château Le Puy. A sample of dessert wine "Oro" from Tuscan producer Caiarossa, who modeled it after Sauternes style, will conclude the dinner in true Bordeaux style.
We look forward to welcoming you,
The Vintec Club Team
Wine List
On Arrival
Champagne Perrier-Jouët Grand Brut NV
1st Course
Château Le Puy Rose Marie, 2018
2nd Course
Château Le Puy Emilien 2017
Château Le Puy Emilien 2015
3rd Course
Château Le Puy Barthélemy 2017
Château Le Puy Barthélemy 2001
The 7 Commandments
of Vintec Club Private Tastings
Exclusive to Vintec Club members
Focus on cellar-release wines, dream verticals and back vintages
Relaxed and family-like atmospheres, "à la bonne franquette"
Intimate and private dining experiences
Access to rare and back vintage wines at special price
Ticket prices subsidized by the Vintec Club