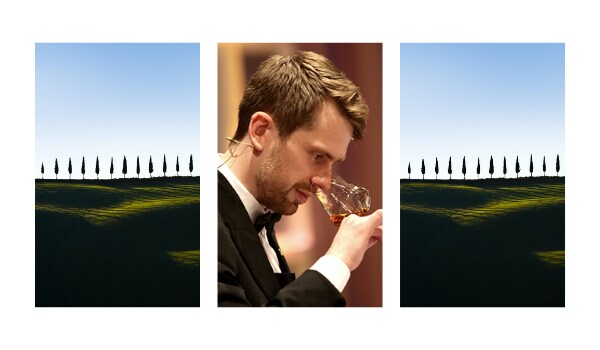 A Deep Dive Into Tuscany with Arvid Rosengren
Event Description
IMPORTANT: Vintec Club @ Home Tastings are FREE to join. To register for this event, simply email us at concierge@vintecclub.com stating you's like to be part of the Tasting and your details. You will have also the possibility to buy a bundle of wine to taste on the night + a wine to cellar to fully enjoy the experience.
We have the pleasure to invite you for a new @Home session with World's Best Sommelier and your Vintec Ambassador, Arvid Rosengren.
After an online chat focused on how to start a wine collection, Arvid is inviting us to the birthplace of Chianti: Tuscany - Italy.
For this event, Arvid personally curated a selection of 3 wines:
The first two, a Bolgheri Rosso DOC and a Rosso di Montalcino DOC - to taste on the night and a third wine - a Chianti Clasico DOCG Gran Selezione for those who want to complete their wine collection. The latter is meant to be kept preciously in your Vintec cellar for a years to come (if you manage not to crack it open during the night).
Arvid's Wine Selection
@Home Bundle
2018 Le Macchiole Bolgheri Rosso, Tuscany, 2018
Uccelliera Rosso di Montalcino, Tuscany, 2017
Collection Bundle
Fontodi Vigna del Sorbo, Tuscany, 2014
The 7 Commandments
of Vintec Club Private Tastings
Exclusive to Vintec Club members
Focus on cellar-release wines, dream verticals and back vintages
Relaxed and family-like atmospheres, "à la bonne franquette"
Intimate and private dining experiences
Access to rare and back vintage wines at special price
Ticket prices subsidized by the Vintec Club