Barbera has risen above its workhorse reputation and is now making some of Italy's most delightfully drinkable, food-friendly and affordable gems. Italians typically drink beer with pizza but as a monogamous wine drinker, I tend to reach for a juicy red. After much experimentation, Barbera has become my go-to companion. It is one of the few varieties that can truly elevate the perfection of a classic Margherita. But this is just the tip of Barbera's...
Workhorse origins
Like pizza, Barbera is a staple in Italy. Of the country's several hundred indigenous grape varieties, Barbera is among the most abundantly planted. Easy to grow, vigorous and naturally generous in yields, it ingratiated itself to growers – especially when quantity was prized over quality.
In the northwestern region of Piedmont, where Barbera plantings reach a critical mass, Andrea Faccio of Villa Giada declares, "it's our tradition." Here, if Barolo was the wine of kings, Barbera was the wine of the masses. It provided lunchtime sustenance for those working in the vineyards and was often made tinglingly effervescent.
Alas, Barbera's ability to make a reasonably drinkable quaffer even at relatively high yields long prevented it from demonstrating its true potential. It wasn't until the 1980s that enlightened producers like Giacomo Bologna and Michele Chiarlo started coaxing the best out of Barbera. By lowering yields, curbing vine vigor, planting high quality clones, picking at full ripeness and cherishing old vines, quality-crusaders have transformed Barbera from thin shrill watery swill at its very worst to the charismatic charmer it is today.


Thankfully, Barbera seems to be emerging from an awkward teenage phase of over-oaking as there is a growing movement to rein the wood in.
Barbera appellations


The other key to Barbera's diverse expressions is where it is grown. Barbera d'Alba and Barbera d'Asti are its two most prominent appellations in Piedmont. Barbera d'Alba hails from the Roero and Langhe hills, the latter of which is best known for the Nebbiolo denominations of Barolo and Barbaresco. The predominantly calcareous clay soil puts a bit meat on Barbera's bones. These rather robust examples are supple, velvety and less obviously bracing.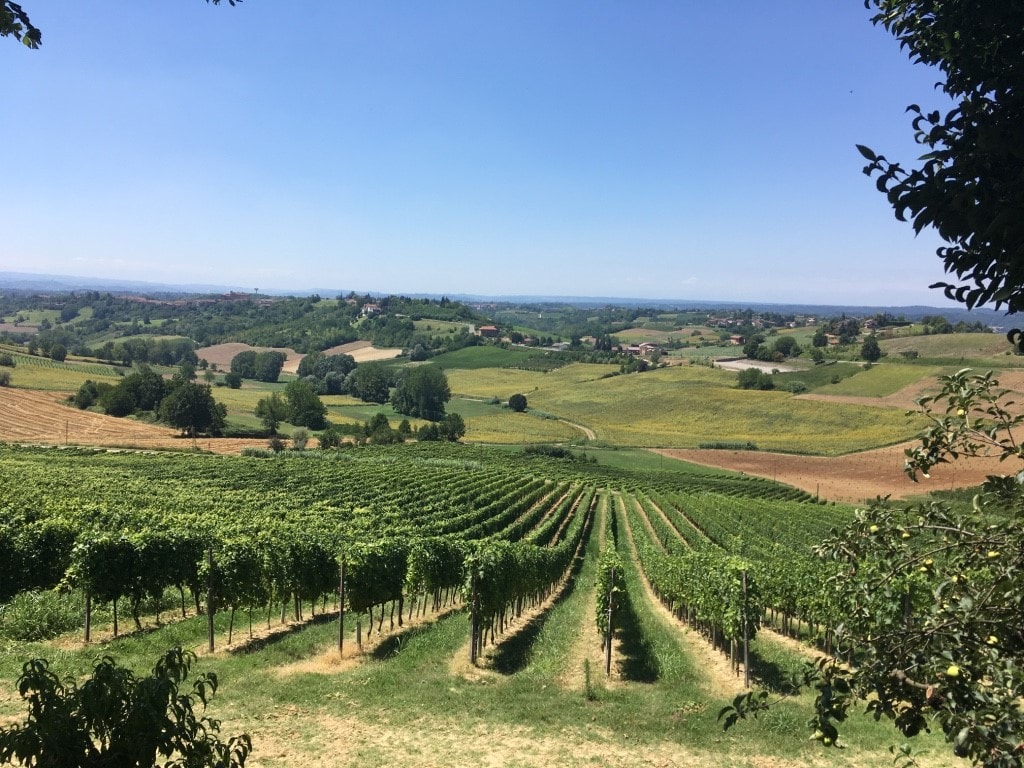 Asti is the name of the province, in Piedmont, located in north-western Italy. The word "d'Asti" appears in the names of several wines from the Asti area, including Barbera d'Asti.
Barbera d'Asti's vineyards extends over a massive area well beyond the city of Asti through the provinces of Monferrato and Alessandria. In general, light sandy soils emphasize Barbera's mouth-watering acidity giving midweight, vertical wines with supreme vibrancy. Barbera has an advantage in Asti as it does not have to compete with Nebbiolo for the best vineyard sites. "These hills have always been the preferred zone of Barbera, so for my father and my family, Barbera is to Asti what Nebbiolo is to the Langhe," says Stefano Chiarlo.
One of the most revered spots within the Asti area is the small zone of Nizza. Long recognized for top-notch Barbera, it was awarded its own distinct denomination in 2014. The region boasts a wealth of old vines and these sit on sandy clay marl of marine origin. Only grapes from southeast to southwest facing slopes are entitled to the Nizza name and the wines must be made entirely from Barbera (other denominations allow up to 15 percent of supplementary grapes).
Barrel ageing is compulsory so the wines will exhibit varying degrees of oak nuances. In general, Nizza is a complex rather than purely fun-loving expression of Barbera. Among the many great examples, Michele Chiarlo, Villa Giada and Olim Bauda are all worth seeking out.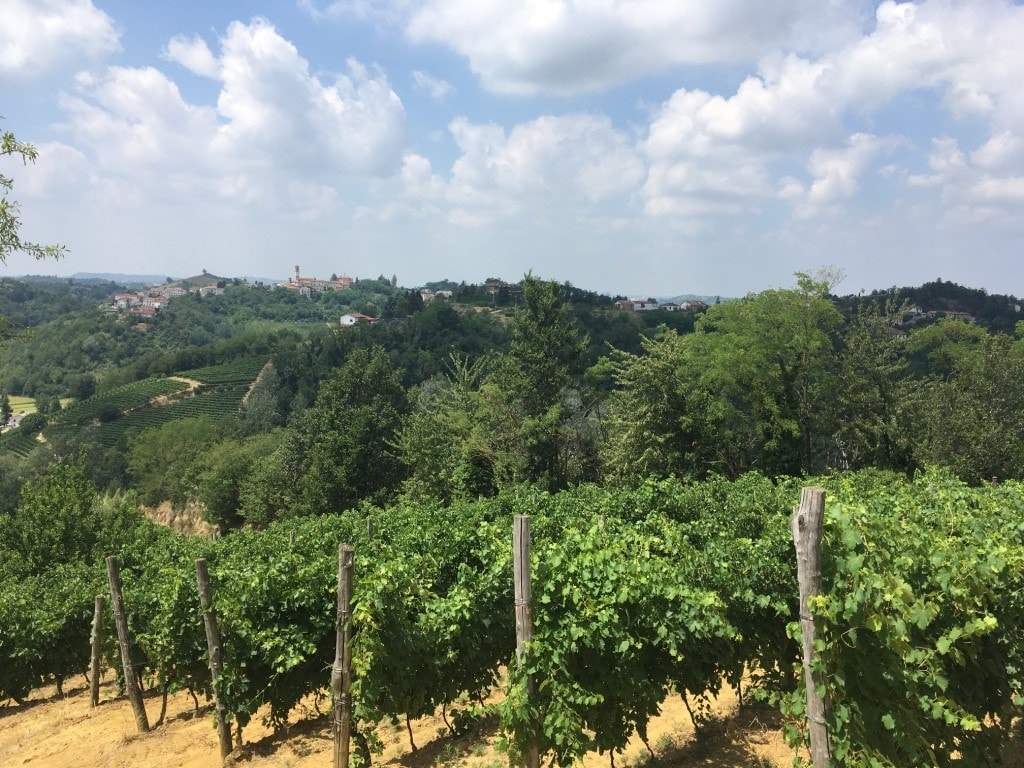 Nizza is a wine region within the Asti area, and is actually at the heart of the Italian Barbera zone. Only grapes from southeast to southwest facing slopes are entitled to the Nizza name.
While top Barbera, like Nizza, commands a premium, Barbera prices remain accessible overall. Barbera is still an everyday drinking wine, but I would argue that we are drinking a lot better today than in the past. I would also bet that if you put a bunch of bottles on the dinner table, the Barbera would be the first to go.

Michele Chiaro 'La Court' Barbera d'Asti Nizza Riserva 2013


Invitingly exotic fragrances of spice, pressed flowers and cedar lead to a truffly, sous-bois accented palate. Rich fruit is pierced by linear acidity while soft tannins caress the mouth. Coffee and prune cake linger leisurely on the finish.
GD Vajra, Barbera d'Alba 2018
From estate vineyards in Langhe hills, this unoaked Barbera offers blackberry and plum lifted by nuances of fennel and juniper. The plush and velvety mouthfeel keeps acidity in check. A succulent red.
Scarpa 'CasaScarpa' Barbera d'Asti 2017
A historic Barbera producer with a deep cellar of older vintages. CasaScarpa is the estate's introductory Barbera, aged in stainless steel rather than wood. An infinitely drinkable mouthful of bright red cherry and cheerful cranberry. Clean and pure with oodles of refreshingly tangy acidity.