Another week of fermentation had passed and the wine started to present some off-aromas... must act quickly! This the last part of the 'Winemaker For a Harvest' series, where Erica Löfving, Vintec Club Expert, spent a month in the heart of Sonoma County, US, producing her own barrel of wine, a Petit Syrah, while testing low intervention techniques.
Another week had passed since my pressed juice had moved to the stone vault to ferment, and when I revisited my barrel, the smell was much less prickly with carbonation. Instead it smelled like a mix of milk chocolate and… infant diapers? Panic crept in: what happened to the beautiful fruit? But Zach, the winemaker, calmed me. The wine had become reductive, something that happens when the yeast gets too little oxygen. Leaving it alone either allows the reduction to disappear on its own, since the barrels let in some oxygen, or it sets the smell for good in the wine. With just one barrel, I wasn't taking any risks. We had to "pull" the wine, from one barrel to another, to oxygenate it. If that wasn't enough, we'd have to add even more oxygen by using a process called splash racking, in which you splash the juice against a third surface.
The lees, or yeast deposits, had sunk to the bottom along with other proteins, and when we sucked up the clean wine, we left a few centimeters of muck at the bottom of the barrel. Taka lifted the barrel so gravity could help me move the wine. If they're only racking one barrel and can't be bothered to set up a pump, the guys simply suck on the tube and let vacuum pressure do the rest. I copied their style, but it requires some big lungs, so when the wine finally moved, the enormous pressure sent wine flying into my face and on my shirt before I could move the tube to the new barrel. Forget blue fingers, I was now as purple as they come. When I finally finished, assistant winemaker Blair looked me up and down and said, "Who killed Barney?"
Ha. Ha.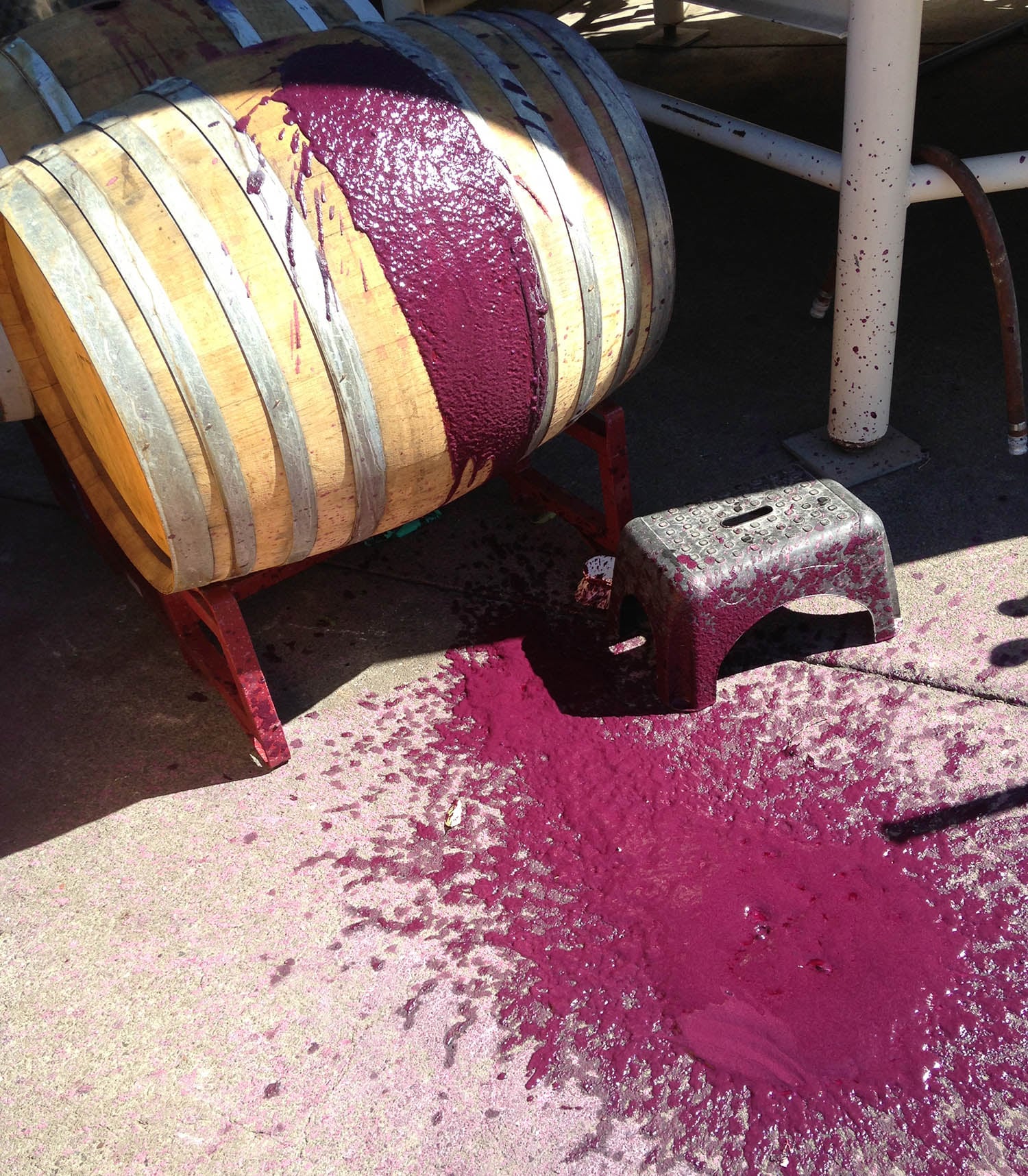 "Who killed Barney barrel".
Soon, my wine smelled right again. The fruit was back, but a different problem appeared. The previously full barrel was no longer so. I couldn't have the barrel remain half full, or it would become oxidized - the opposite of reductive - as the wine would be exposed to too much air. Yet another way to lose those fresh fruit notes. Zach suggested I taste the other fermenting and fermented tanks around the winery to find a good match to fill it up. Nothing suited my choosy nose until I reached a small steel tank, whose aroma was deep, soft, inviting. The juice had good acid and balanced layers of gorgeous, rich fruit. I poured out 30 liters of juice and filled my barrel. At the end of the day, Zach asked which barrel I settled on. I flipped through my notes: "BR-Kun-15-22-ZIN". Zach groaned. I had nicked 30 liters of the precious – and pricey – Bedrock Zinfandel for my wine. 120-year old vines and more money than I could stand to think about…
I had a quiet moment again while my wine rested in its tank to bring a cup of coffee to the boxing ring, watching the sunrise disperse the morning fog. Soon it would be time for the day's work.
Until this moment, "work" had been something mostly involving my brain, a computer, and other people. Making wine was a new experience for a classically trained academic. My body hurt, but it's possible I've never been happier. A winemaker's job is multifaceted. There's a big difference between a day in the life of a chief winemaker at a huge producer where most tasks are handled in an office, versus a small family producer who may do everything from growing the grapes to fermenting the wine and scraping peels from the presses. And then there is every size in between. But a good winemaker, regardless of vineyard size, needs a hands-on understanding of the grapes and the wine, an ability to manage people, charm customers and journalists, financial and marketing savvy, inner calm, and excellent time management. And beyond all that, the wine that comes out of all this work should taste good! It's a job equally intellectual and physical. Balance had come to be my most important tool.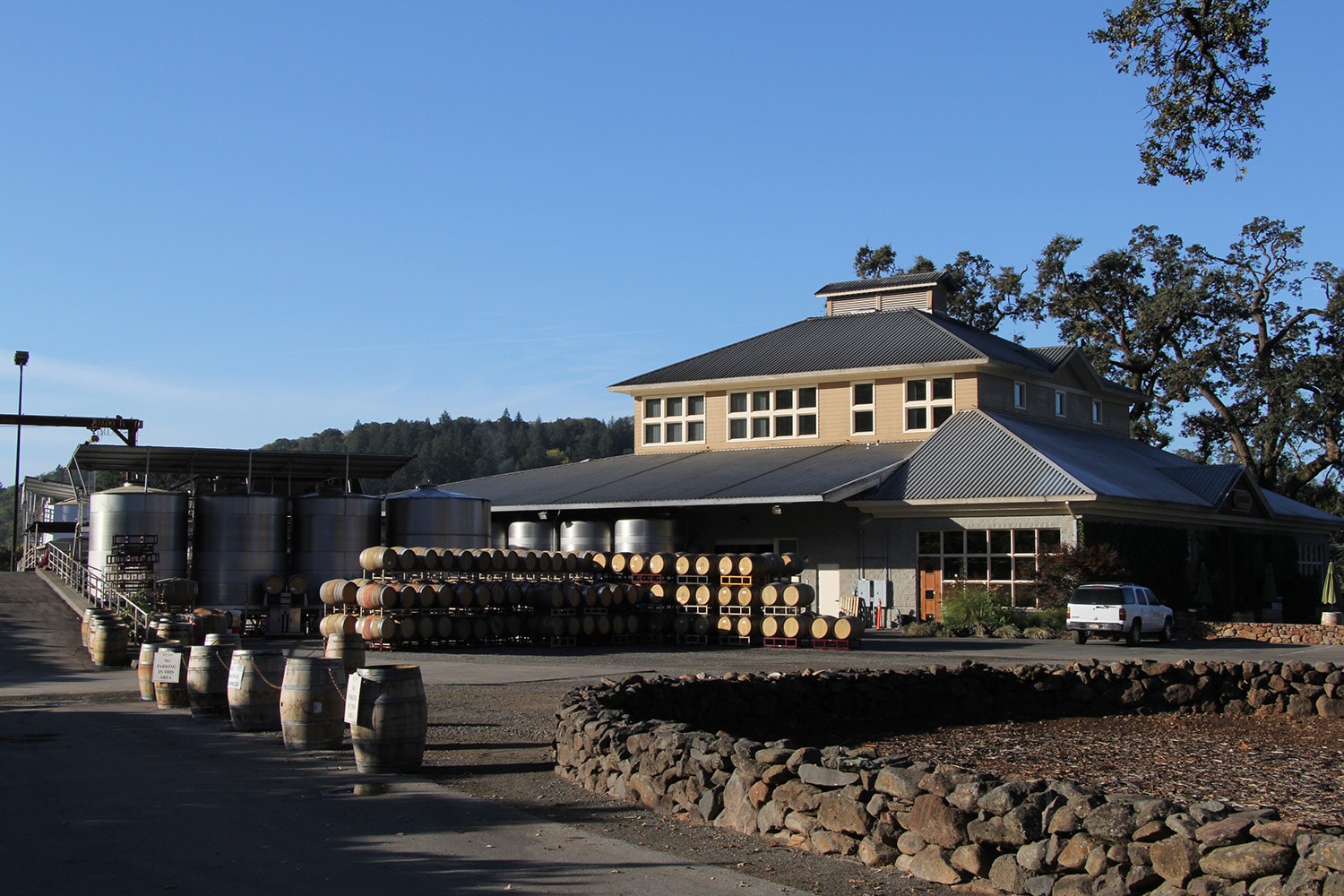 Work in the winery continues, but the harvest season for Erica comes to the end.
A few days later, my wine had finished fermenting and my ticket from San Francisco to Sweden was booked. The wine wasn't ready to bottle - it would hang out in the barrel for another year or two, but my work at the winery was done for now. It was a sad day. I made lunch for the vineyard workers (Swedish meatballs with potatoes, of course), and cleaned out my room behind the winery. I had learned more about wine growing and winemaking in a month at Kunde than in years of working as a wine journalist, and reality doesn't always line up with the stories you've been told. And I didn't want to leave the guys. Not head winemaker Zach, who constantly challenged me, not foreman Taka who made fun of me as much as he could, and not even assistant winemaker Blair who disagreed with me at every turn of the process, nor any of the other people working hard in the winery. Returning to a job at a computer keyboard was hardly enticing. But the seed had been planted: maybe winemaker was my true calling?
Remember that song I listened to as my wine began its long, slow fermentation, about stumbles and falls and getting where you're meant to go? The refrain goes something like this: And I know, that I am, I am the luckiest. The artist, Ben Folds, is singing of the love of his life, but the feeling I had developed for those grapes bubbling in large bins, for the waves of vines across the hills, for the Californian sun, it wasn't far from what he described. Wine has turned out to be my life's most passionate love affair.
While the wine rested in its barrel, I had a year to think about how maybe I am the one who can be the luckiest, working for real with my great love. Then the harvest begins again. And I have to decide if I'll be in it.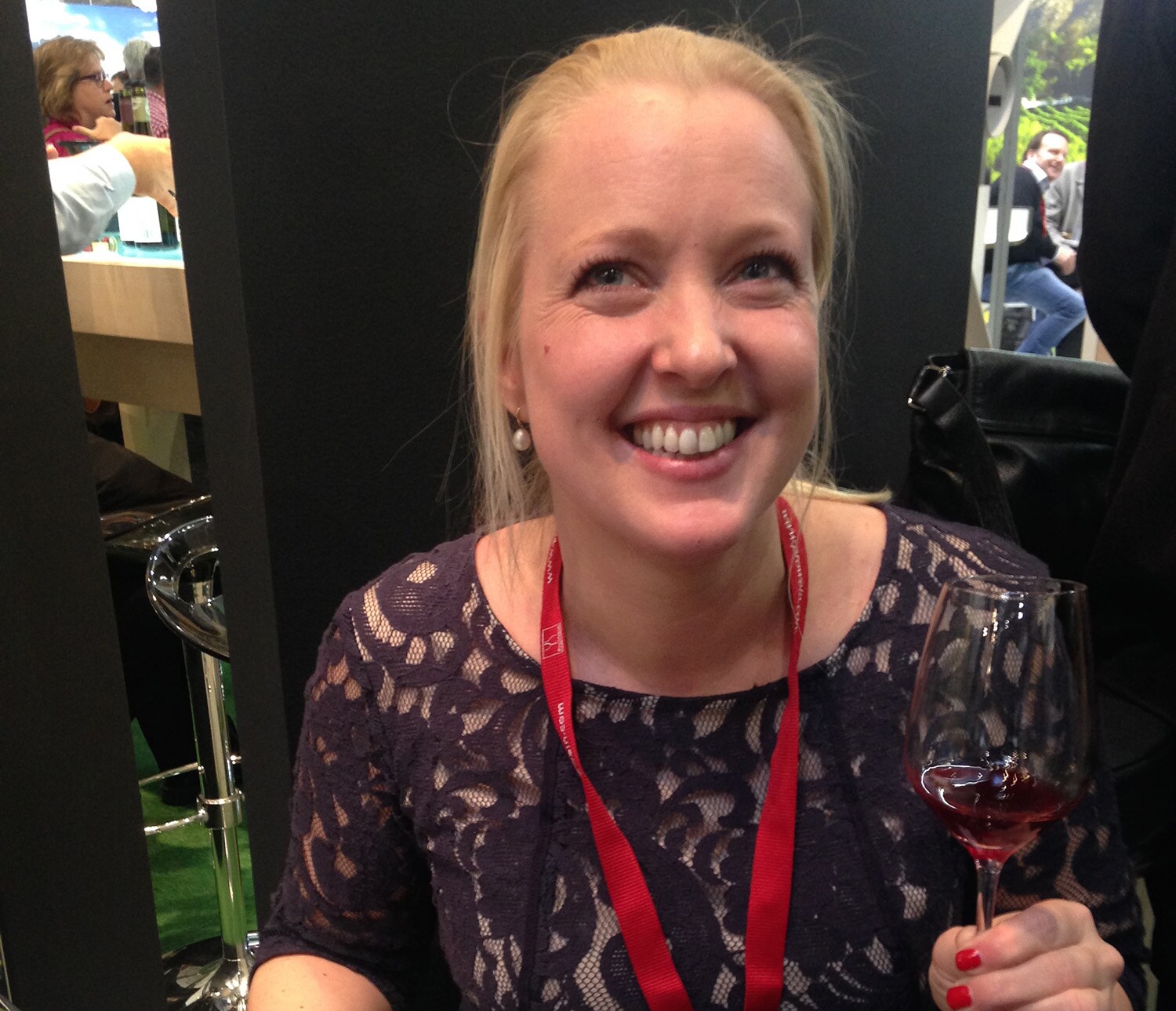 Author's Post Note:
The wine, made with the grape petite sirah, was bottled and named Pas Petite, which means "Not small" in French. It turned out to be a delicious, but decidedly "big" wine. I did not return to become a winemaker the following harvest, even if I did take some winemaking classes at UC Davis. Instead, I met the "real" love of my life a few weeks after getting home, got married, had two wild boys, and specialized in sustainability in food and wine. Our family just moved to the USA full time though, and I keep a bottle of Pas Petite on a shelf to remind me that the dream of a life in the wine country can still become reality. I know the vines are waiting for me when I'm ready.
"Winemaker For A Harvest" complete series:
>> Part 1: A California Vineyard Calling My Name
>> Part 2: The Grapes Are Ready!
>> Part 3: The Troubles Making "Natural" Wine Were Only Beginning
>> Part 4: Time To Get Juicing!
>> Part 5: Finding Love From Grape To Barrel