What happens when a wine writer jumps to the other side of the fence and becomes a winemaker? That's when theory meets reality and previously set views on winemaking practices are challenged. Erica Löfving, recounts her experience as a winemaker in California for a season in this part 1 article of 5.
The Invitation
It all started on a gray March day in a cozy restaurant in Stockholm. Lunch with the vineyard owner from California had run over, and the church bells reminded us it was well past time to get back to work, when the discussion heated up over winemaking philosophy. I waxed on about my love for wild yeast, minimal sulfur, and early harvest. I talked about how adding water, sugar or acid, or more intricate additives like gum arabic, tannins, and coloring destroyed the very soul of the wine. I had a philosophy, and I. Was. Set.
The calm, white-haired man across from me thought for a moment, and then said, "It's easy for wine writers to have opinions about how to make a wine. I think it would do you well to walk in someone else's shoes for a bit, see what it's like to make decisions that risk an entire harvest or add several hours of labor to an already long workday." He stared at me across the table with a look that appeared to look straight through me, and said, "So do you want to come to California and make it yourself?"
What could I say? Not only had he thrown down the gauntlet, he had also offered me an opportunity to spend fall in beautiful, sunny California, at a time when the weather was only getting grayer and colder where I lived. I emailed him the very same day and said yes, and six months later, I pulled my rental car into the Valley of the Moon.
It was time for me to jump the fence and become a winemaker.
I had traveled through Napa and Sonoma a month or so before harvest to decide what sort of wine I wanted to make, which grapes to use, and who I should enlist as my winemaking mentor. The vineyard owner from the lunch, Pat Roney, managed nine vineyards in the area and had given me free rein to have my pick, but I already knew just the one. A few years earlier, my interest in the California wine industry was piqued by the charming film Bottle Shock, centered on the initial years of California's wine industry in the early 1970s.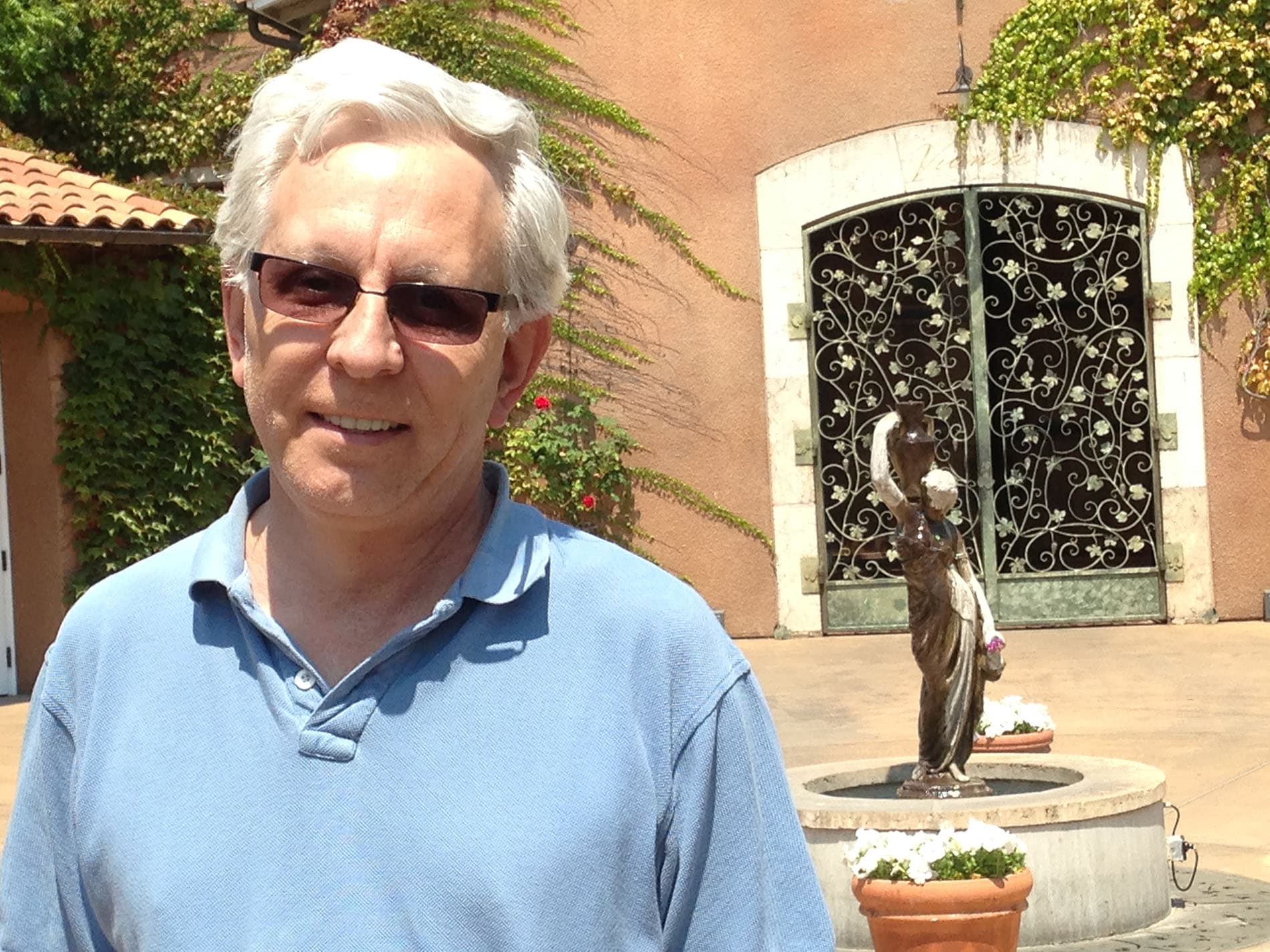 (Pat Roney is the CEO and Founding Partner of Vintage Wine States in Santa Rosa, Sonoma County).
The main character of the movie, Bo Barret, is in real life still a winemaker at Napa's famous Chateau Montelena, but the movie was mainly shot at the family farm Kunde, in Sonoma. It is a breathtaking landscape of rolling hills decorated with endless rows of vines, and in the middle of it sits a boxing ring where Bo (in the movie) worked out his disagreements with his father the hard way. When I arrived at Kunde and saw the boxing ring from the film, my mind was made up on the spot. The fact that the young, brash winemaker Zach drove me crazy by instantly rejecting my conviction for additive-free winemaking was really just a bonus.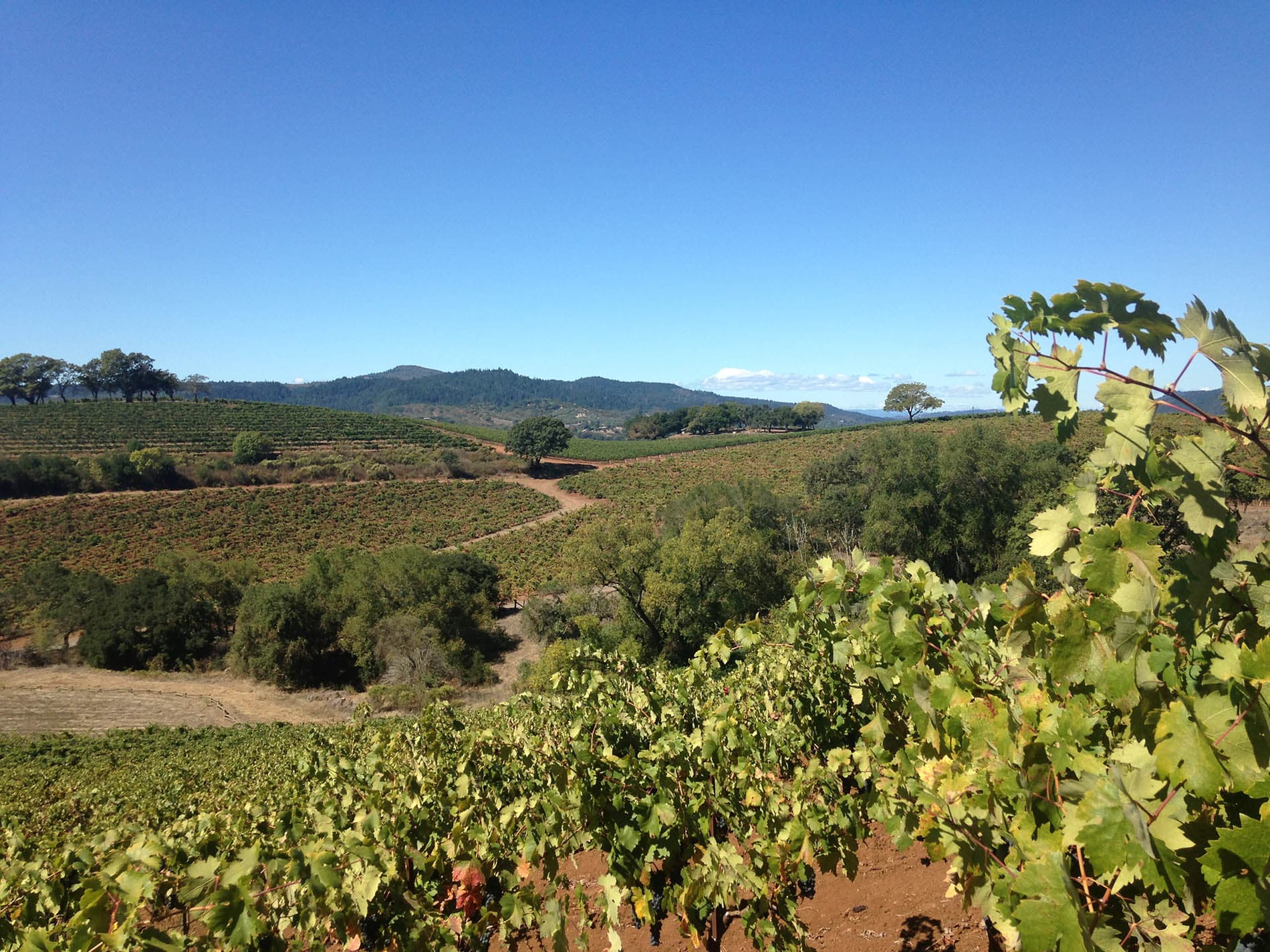 (Kunde Family Winery was established in 1904, and for over a century have been farming 1850-acre estate in the heart of Sonoma County).
Initial Decisions
California is known for its chardonnay, cabernet sauvignon, and zinfandel, so I knew that I would not be focusing on any of those grapes: I prefer the underdog. Meanwhile, petite sirah is a red – nearly black, really – grape that can stand California's beating sun. It builds great structure and tastes amazing with grilled meat: I like grilled meat. I chose the petite sirah, and together with Zach I decided on a cluster of old vines on a hill behind the boxing ring which would become mine for the season.
At last it was September, and time for me to return for the harvest. The flight to San Francisco had arrived late, and when I drove towards Kenwood along the Valley of the Moon, the last rays of sunlight had already disappeared. Suddenly, an enormous full moon rose from behind the mountain ridge. What I had thought of as a cheesy moniker suddenly became magical reality; the moon felt close enough to touch.
The little house where I was to live bathed in this moonlight when I arrived. The location was perfect – not 50 yards from the winery. For harvest, I'd share the house with two winemaking interns. We had plenty of space and private rooms, but it still felt like dorm life. Mismatched furniture, air mattresses, random bits of laundry scattered. Young as they were, the guys were nice. I'm sure they wondered what they were supposed to do with a wine journalist, but they were polite enough not to ask.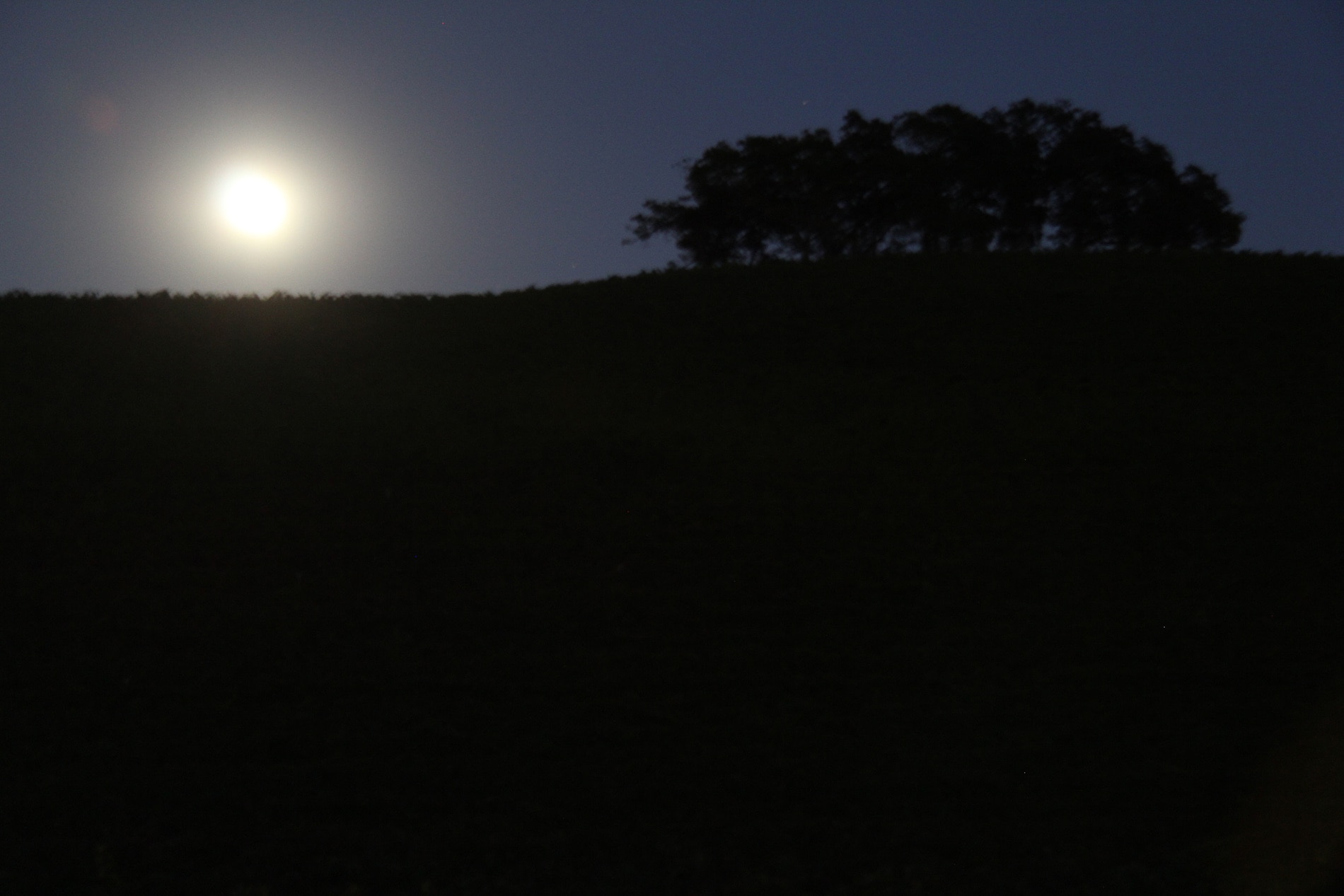 (Besides having many meanings, some local sources identified 'Sonoma' as a Native American word for "Valley of the Moon". It explains why the expression is used until today - photo by Erica Löfving).
The moon I had first seen on arrival night became my constant companion over the coming month. Each night I watched it rise from my bedroom window over the hills and the boxing ring. When I collapsed in bed, exhausted after the day's work, it shone in through the window, and when the alarm rang to start the early workday it remained. Only in the misty, gray morning hours did it fade away and disappear.
On the first morning, jetlag woke me early, and it was a good thing too – morning shift started at 6 am. The short walk to the winery felt like the first day at a new school: what would my new col-leagues think? Would I fit in? Make friends – or enemies? Would I make a good wine or just be in the way? The fact that I was shivering, however, had nothing to do with nerves. Even though it had been 35 degrees Celsius, 95 Fahrenheit, the day before, morning was freezing. The average temperature for this time of day is 12 C, 53 F. The fogs, which roll in from the coast, are imperative in Sonoma making good wine. That morning, dressed in only shorts, I thought they were pretty useless.
But just as the first rays of sunlight burned off the fog and raised the temperature, the day's hectic pace instantly erased most of my nerves. The first thing Zach said as I walked in was, "Hey, natural wine girl, your grapes are already at 26 brix. Get the pruning shears and jump in the truck, it's harvest time."
My time as a winemaker had begun.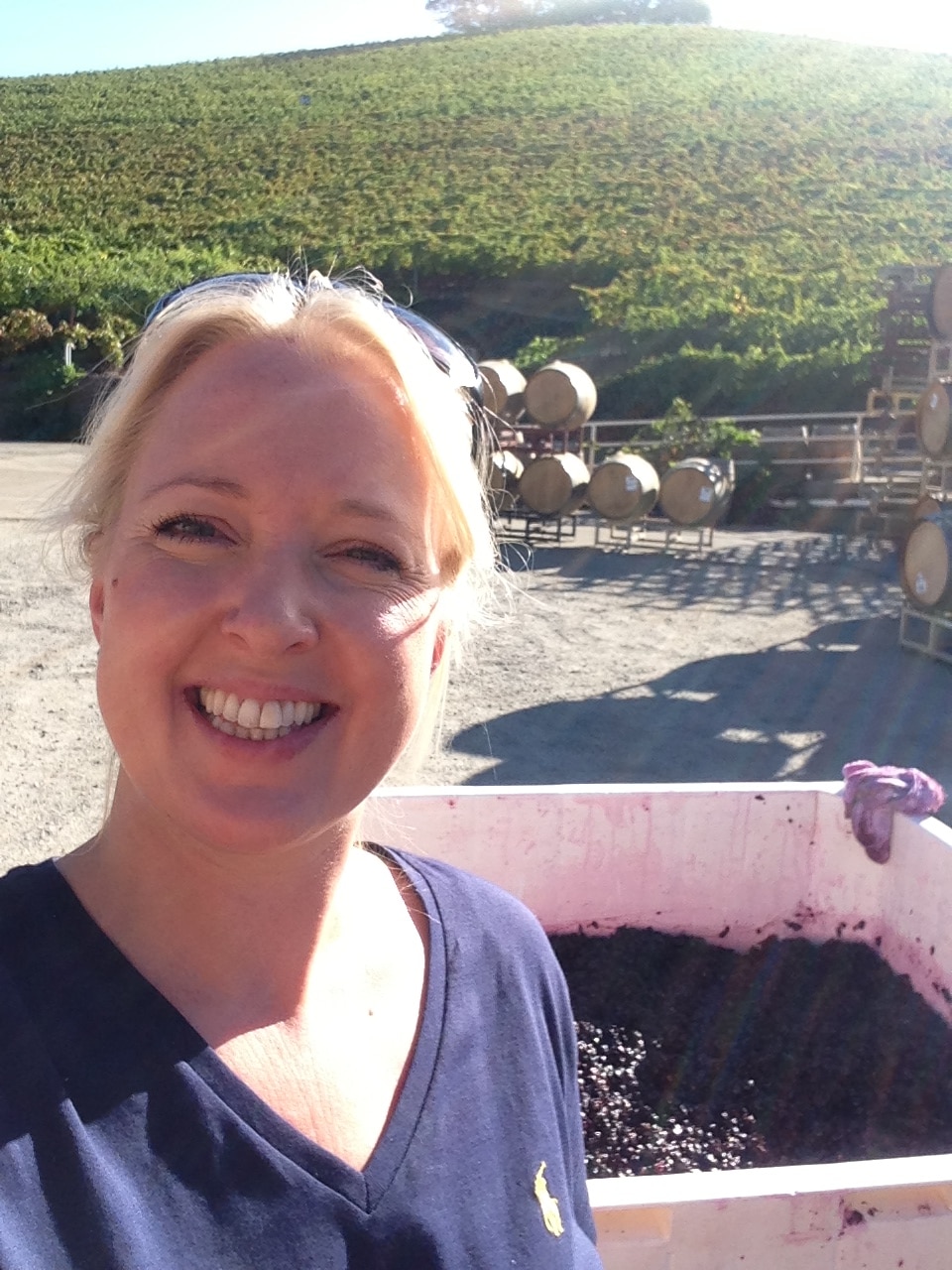 (Erica couldn't hide the excitment on first day at work as a winemaker in Sonoma County, California)
_____________________________________________
MORE ON SUSTAINABLE WINEMAKING PRACTICES? READ THESE:
>> Biodynamic Wine - Do these low intervention practices work or it's just eccentricity?
>> Red, White... and Green - What organic means according to different countries.
>> Organic Wine: Why Sustainability Is A Matter For All - The impact the wine industry have on the environment.
CONTINUE READING THE "WINEMAKER FOR A HARVEST" SERIES:
>> Part 2: The Grapes Are Ready!
>> Part 3: The Troubles Making "Natural" Wine Were Only Beginning
>> Part 4: Coming Soon!
>> Part 5: Coming Soon!
______________________________________________