The state of Oregon, the fourth-largest producer of quality wine in the United States, has long been known for its prestigious Pinot Noir production, but in recent years, its efforts in Chardonnay have shifted the region into solid ground - and reputation - for white wines.
It makes sense. Oregon has long been known for the wave of Burgundy winemakers who have entered the territory, seeking to bring a French connection to the state, beginning with the Drouhin family in 1987 (now wineries with French influence are near a dozen in number). It's not so much that the areas are similar—Oregon is cooler and benefits from maritime influences from the Pacific Ocean whereas landlocked Burgundy is a continental climate—but that Oregon is a rare place where the notoriously fickle Pinot Noir grape grows well with a refined expression that's a nod to Burgundian style.
And, now it's Chardonnay's star turn—a welcome turnaround for a grape variety that, in America, has suffered from over oaked, over manipulated production. Indeed, its reputation was so sullied, that "ABC—Anything But Chardonnay" became somewhat of a rallying cry.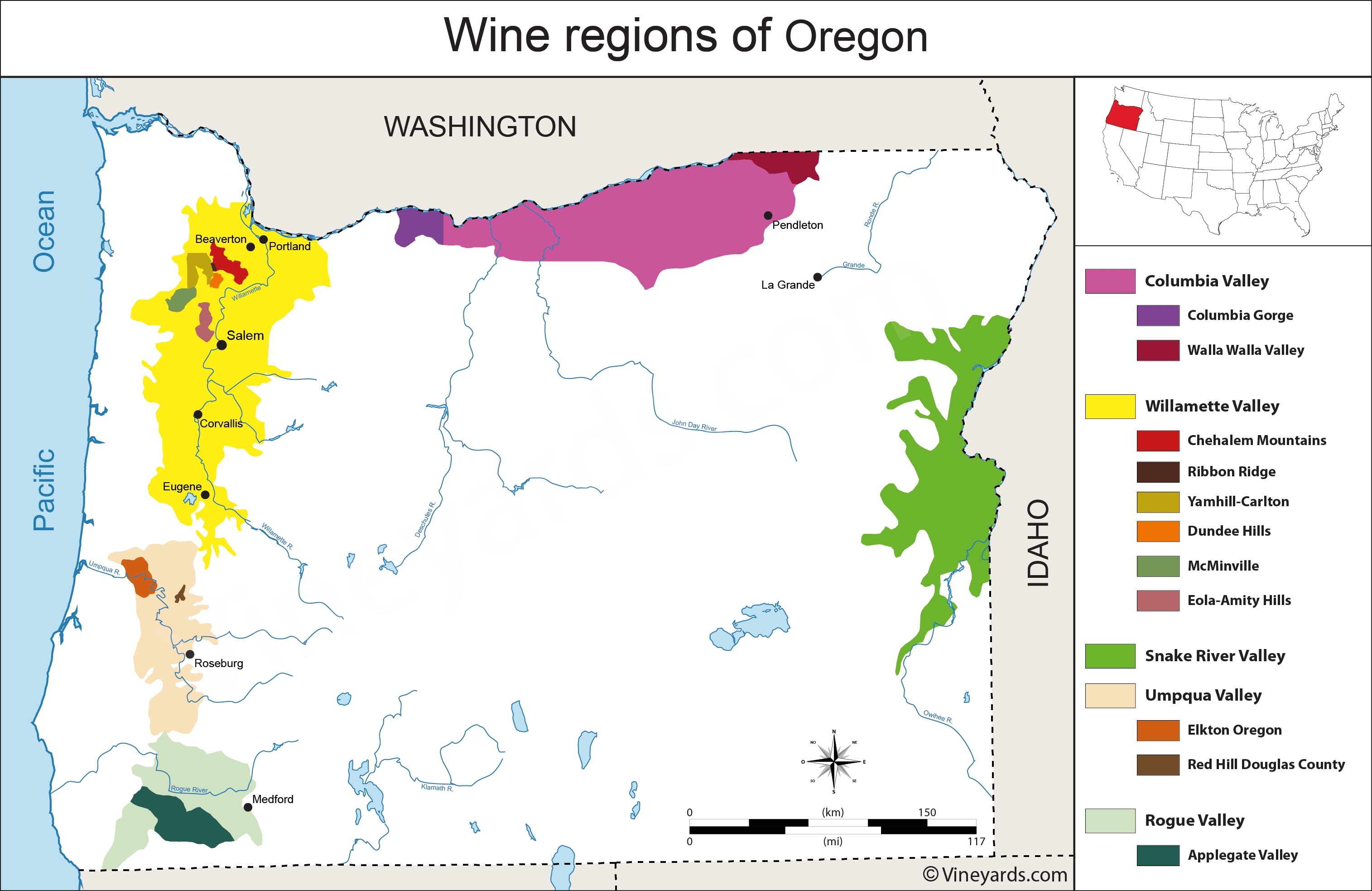 Located in the Pacific Northwest region of the United States. Wine has been produced in Oregon since the Oregon Territory was settled in the 1840s; however, winemaking has only been a significant industry in the state since the 1960s. (image is from www.vineyard.com)
A Distinctive Style
Enter Oregon. Its Chardonnays can rival Burgundy if not in quality and taste profile, certainly in price.
"Wine connoisseurs recognize Oregon's commitment to high-quality winemaking, which is evident in its Chardonnays. Oregon growers and winemakers have been careful in their clonal selection, which has allowed them to better match site characteristics with plant material that is producing more Chardonnays of distinction," said Linea Gagliano, Director of Communications for the Oregon Wine Board.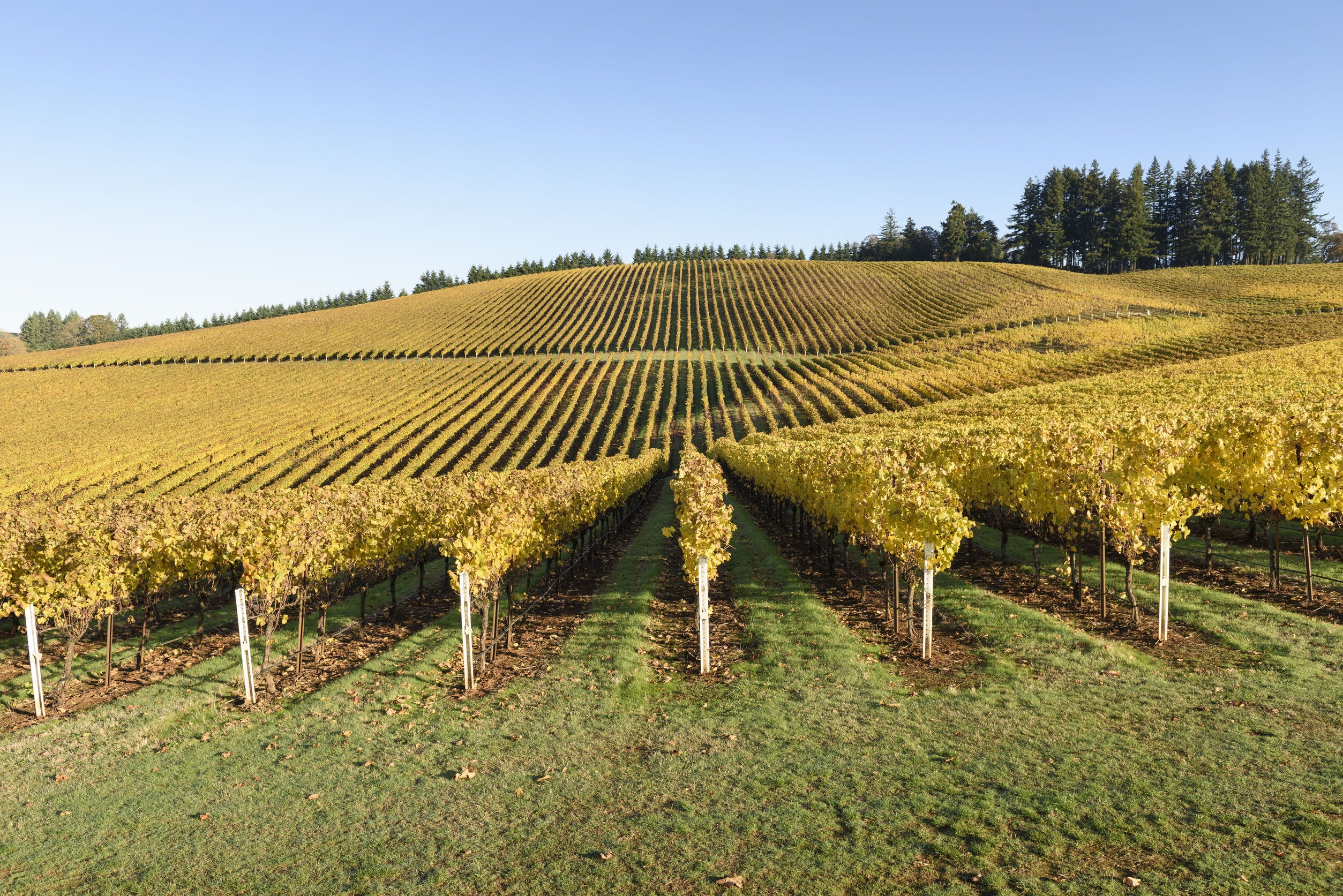 Oregon benefits from maritime influences by locating near to the Pacific Ocean, which helps the Chardonnay grown here develop distinctive characteristics from Burgundy's Chardonnay.
As Burgundy experiences more erratic climate events and crop losses reducing production, along with elevated costs of dry goods needed for packaging and distribution, prices have steadily increased over the last decade. At last year's annual
Hospices de Beaune Wine Auction
, a key indicator of price and supply, for example, average barrel prices for a white Burgundy were up 155% from the previous year. And, the event offered the fewest barrels for auction in 40 years.
All of this makes a crisp, fresh white domestic Chardonnay from Oregon that can age an appealing proposition.
"Oregon Chardonnay provides a variety of styles: crisp fruit-forward examples that are best enjoyed within five years to tightly structured wines with deep fruit and mineral concentration that reward cellaring beyond 10 years," said the Oregon Wine Board's Director of Education and Master of Wine, Bree Stock.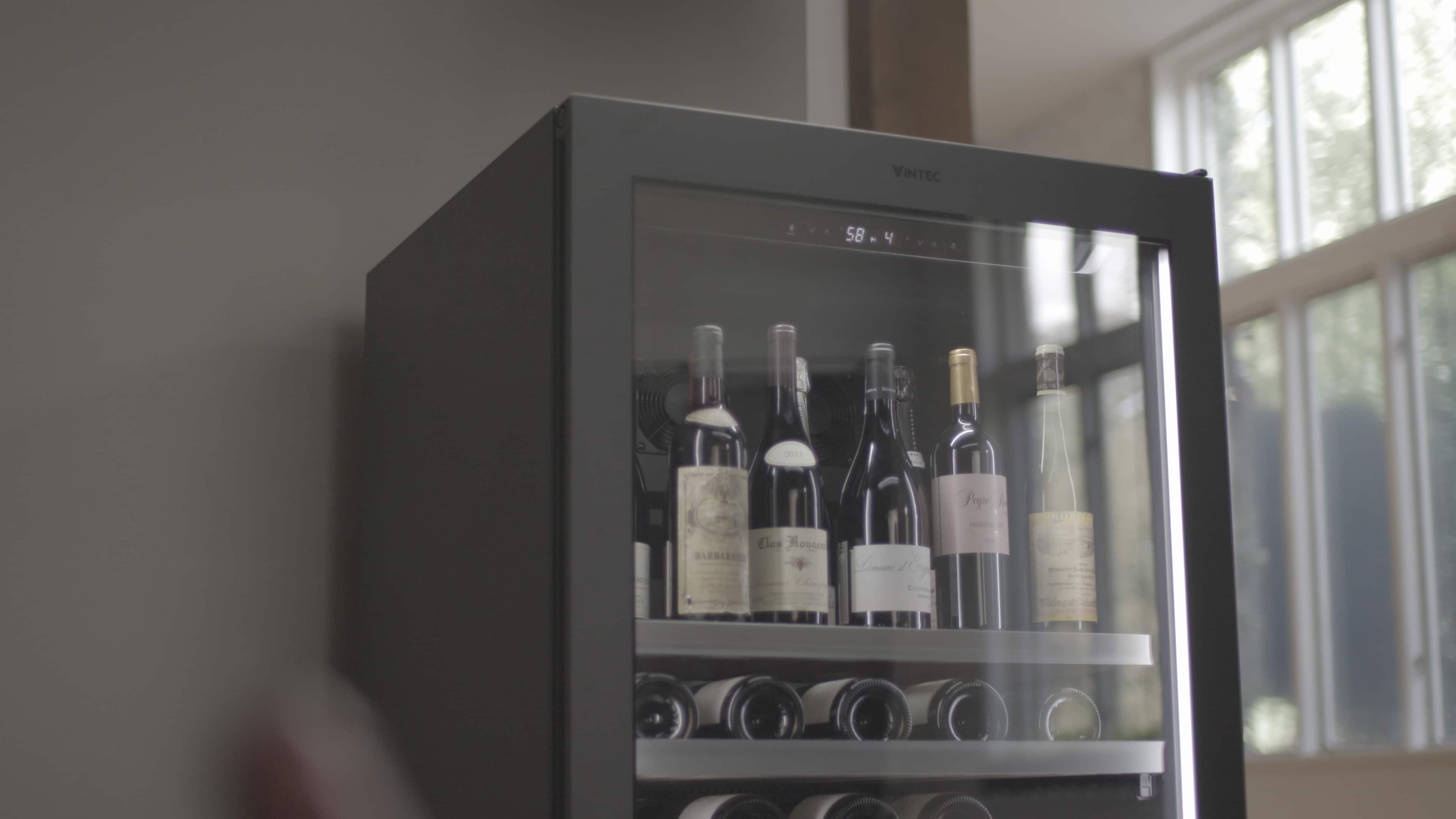 Oregon's Chardonnay can age gracefully if stored in the right condition. Depending on the wine profiles, Chardonnay from this region can be enjoyed after 5-10 years cellared and even beyond that.
Premium bottles can be had in the mid-$30 range. In these, look for purity of fruit (white pear and apple), judicious oak treatment, mouth-watering acid all balanced with moderate alcohol levels.
"The Drouhins always expected Chardonnay in Oregon to hit the same heights as Pinot Noir, just as it does in Burgundy," said David Millman, president and CEO of
Domaine Drouhin Oregon
. "If it feels like Oregon is a jackpot for beautiful Chardonnay, I would say a lot of that is a combination of right grape, right place and the genuine excitement that new and veteran winemakers have for the potential here. I think we're just getting going."
Wine critic James Suckling agrees. In a recent tasting report on his blog, he noted in addition to its world-class Pinot Noir, "
Oregon makes superb Chardonnay with some bottles at the same level as Grand Cru Burgundy."
Oregon's Must-try Wines
Looking for a few good Burgundy imposters? Look no further than Oregon. Here are some bottles that fit the bill while not breaking the bank.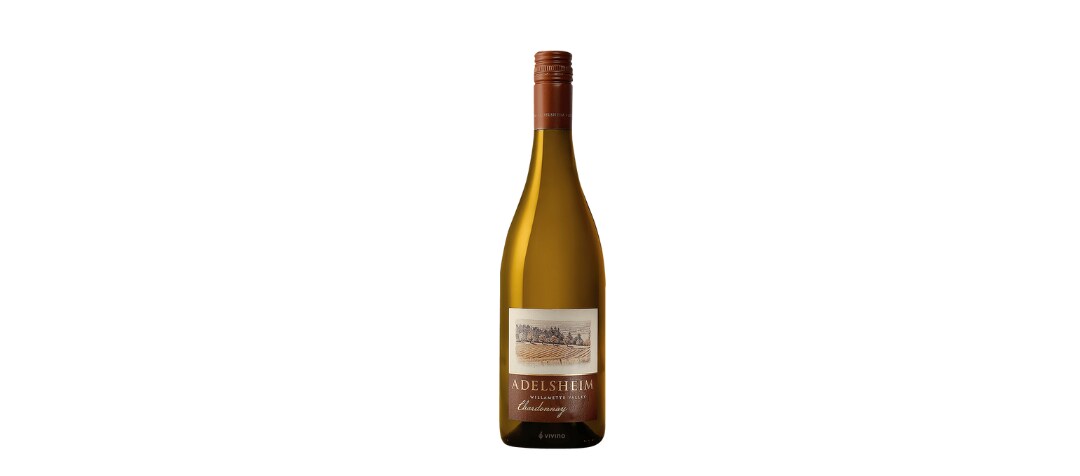 From a single-estate Vineyard, this shows an herbal nose of fresh anise and fennel root. Clean, direct pear tones, ripe and juicy but still linear and reined in. Lovely balance of fruit and wood; judicious use of oak, sophisticated and elegant, intriguing and layered; full of old-world earthiness and nuance.
Serving temperature: 12 degrees Celsius (53 Fahrenheit)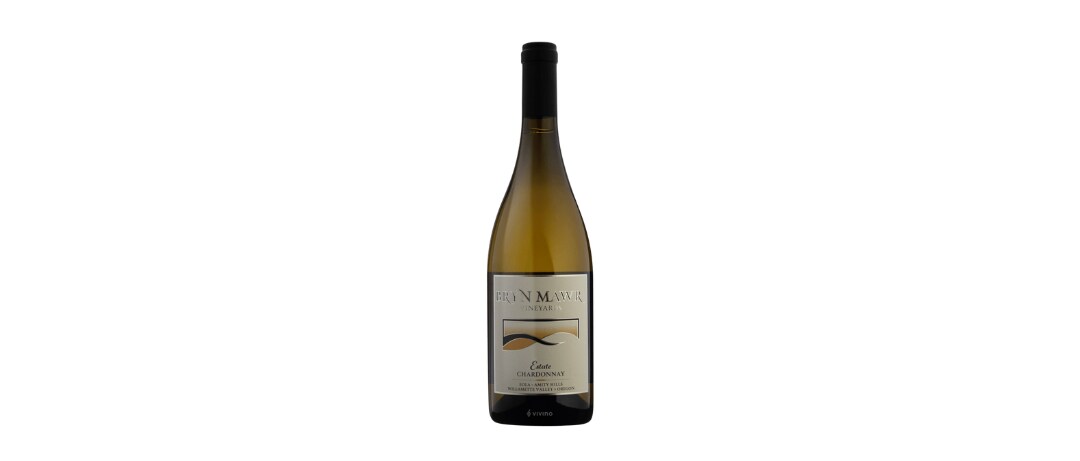 Only 325 cases were made of this excellent Chablis-like wine featuring a seductive nice nose of smoke and flint, uplifted with clean green apple and mineral, lemon zest; crisp and refreshing.
Serving temperature: 12 degrees Celsius (53 Fahrenheit)
Hailing from a premier vineyard and made from Dijon clones, this shows a pleasing nose of lemon curd, herbal notes, and a hint of oak spice. A medium-plus structure is slightly glycerol, round, textured, and satisfying with ripe pear, yellow and green apple. Nuanced integration of oak, acid and fruit. Mouthwatering, elegant, refined.
Serving temperature: 12 degrees Celsius (53 Fahrenheit)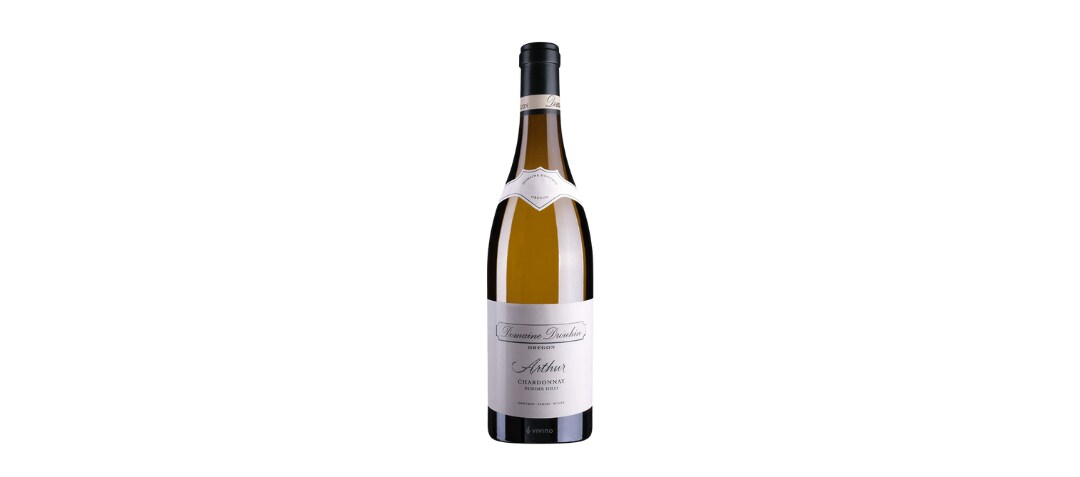 White flowers, honeysuckle and honeycomb, pear and apple and lemon peel contribute to this stylish example of Burgundy meets Oregon.
Serving temperature: 10 degrees Celsius (50 Fahrenheit)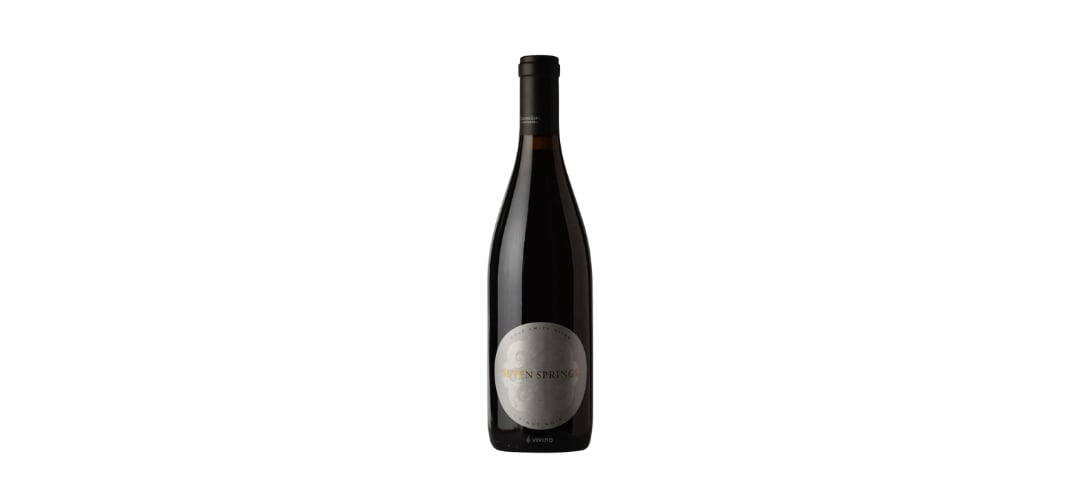 A single-vineyard project from Burgundian winemaker Dominique Lafon and author/sommelier-turned-winemaker Rajat Parr, this biodynamically produced wine spent six months in neutral barrels, giving a nuanced hazelnut tone to this. Redolent of warm-cooked pears and apples, this is a rich and satisfying wine.
Serving temperature: 12 degrees Celsius (53 Fahrenheit)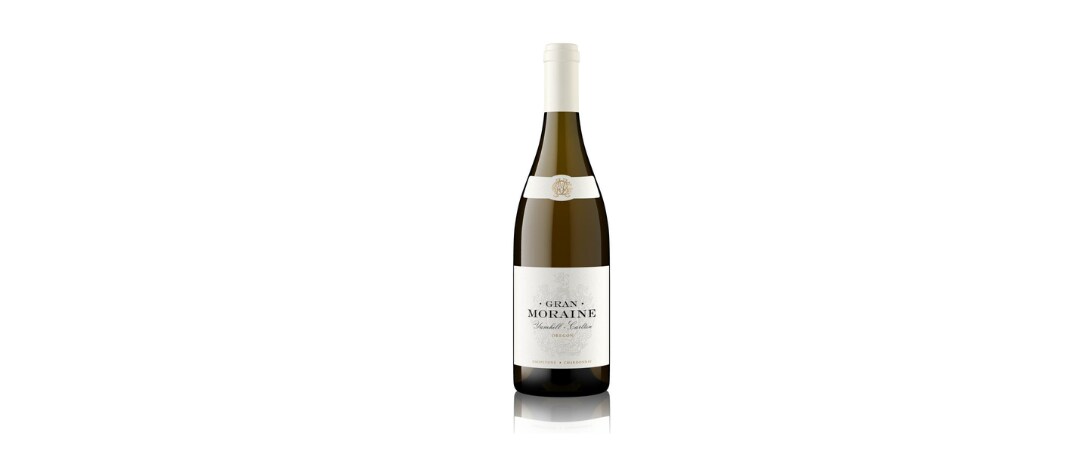 A delicious interpretation of Chardonnay with creamy baked yellow apple, some wood-spice caramel and hazelnut tones, and a rich, textured mouthfeel. A full-bodied wine for the table, but still extremely nuanced.
Serving temperature: 12 degrees Celsius (53 Fahrenheit)

It was a delicious salve for my psychic bruises—a round Burgundian-style wine with silky textures, ripe yellow apple, some hazelnut, almond and caramel tones leading to a long, graceful finish.
Serving temperature: 12 degrees Celsius (53 Fahrenheit)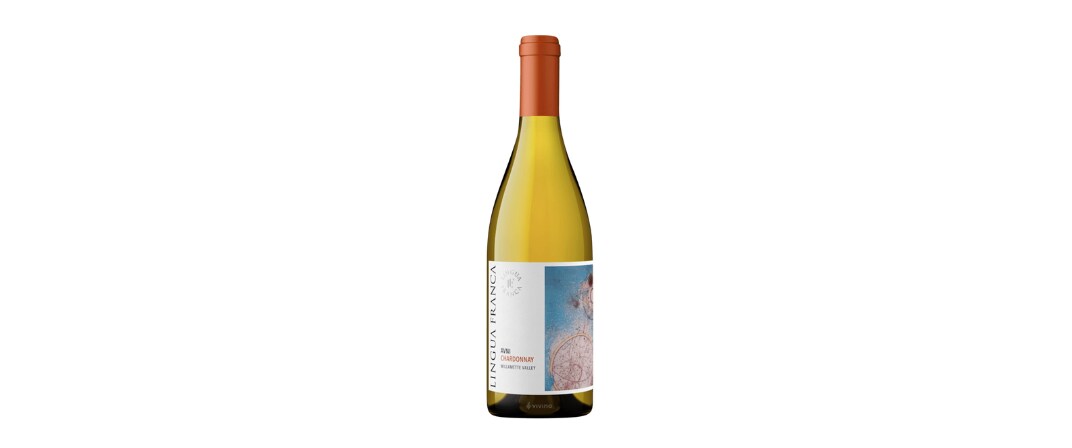 Fresh and direct green apple with lots of zingy citrus zest and zippy acidity. Barrel aging sur lie takes off some of that edge without taking away its youthful character.
Serving temperature: 10 degrees Celsius (50 Fahrenheit)

Deep and full bodied with rich fruit concentration: apple and pear, some brioche, warm hazel notes, thanks to 50% aging in new French oak that enhances the wine without interfering with the fruit character. Medium-to full-bodied, it's a terrific partner to fall-into-winter foods. $45
Serving temperature: 12 degrees Celsius. (53 Fahrenheit)

Instantly appealing with a warm, lees-y nose and almond-skin notes, followed on the palate by clean direct fruit, a zap of lemon twist, all gently wrapped in nuanced oak layers (11 months is used French oak). Round flavors of yellow apple and ripe pear, don't drink too chilled. Using Dijon clones 76 and 548, can age up to 8 years.
Serving temperature: 12 degrees Celsius (53 Fahrenheit).

Clean purity of apple and white pear fruit up front, a blend of all Chardonnay clones of the winery. A bit of exotic spice on the nose and unmuddled by undue manipulation or oak, this is an enjoyable "Tuesday night" wine from a heritage producer. 100% estate-grown fruit.
Serving temperature: 12 degrees Celsius (53 Fahrenheit)