Barossa and Shiraz are synonymous in the mind of avid winelovers around the vinous globe. However, there are many other compelling interpretations of Shiraz from across Australia's diverse viticultural landscape. Let's take a snapshot of Australia's best Shiraz.
Australia's most important grape
Shiraz is Australia's most planted grape variety with almost 40,000 hectares (100.000 acres) under vine- according to Wine Australia's 2021 statistics. Shiraz makes up 29.5% of all vines planted in Australia, well in front of Chardonnay and Cabernet Sauvignon. It's not only the sheer volume of Shiraz Australia grows but the diversity of terroir it shows across Australia's 65 winegrowing regions.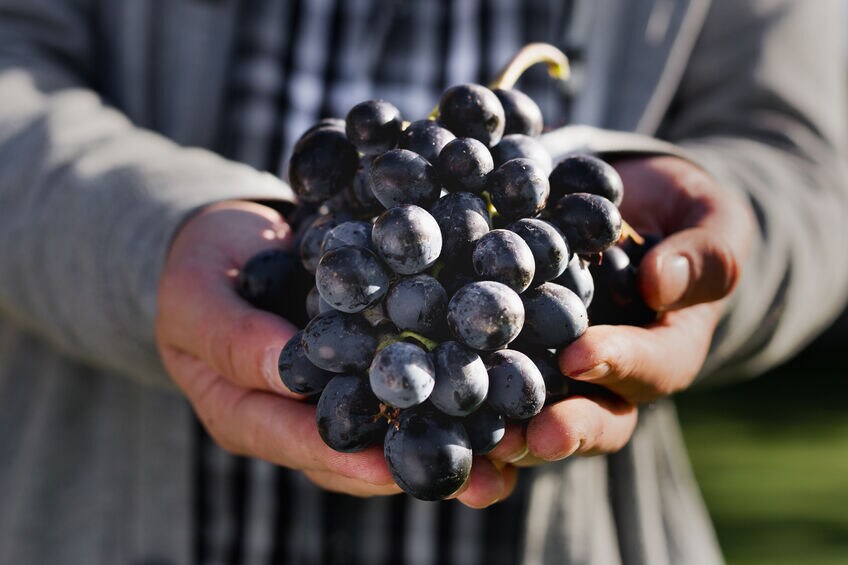 Syrah or also known as Shiraz is typically bold and full-bodied, with aromatic notes of smoke, black fruit and pepper spice.
The most acclaimed region
The Barossa is Australia's most acclaimed Shiraz region with flag bearers Penfolds Grange and Henschke Hill of Grace applauded across the
vinous globe. Barossa Shiraz comprised just 8% of the 2021 vintage but way, way more by value. It's a drop in the vat compared to the 63% of Shiraz grown in Australia's warm regions (such as the Riverland and Riverina) that drive the economics of the Australian Wine Industry. Barossa Shiraz is bold, warmed-blooded, richly flavoured and long-lived. However, it's just one of the varied and distinctive styles produced across Australia's wide viticultural landscape.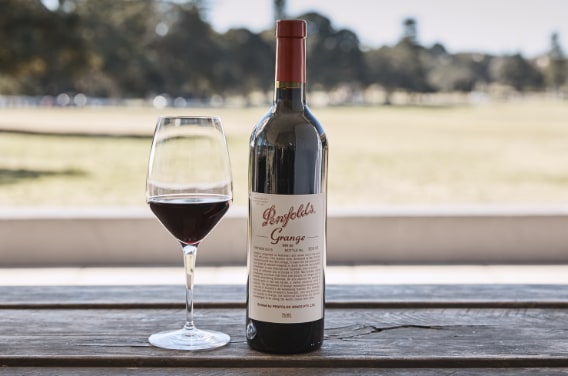 Penfolds Grange - Australia's best-known Shiraz.
-------------------------------------------------------------------------------------------
State by state
Style is dictated by winemakers but more importantly by the distinct terroir of each region. Let's explore how Shiraz adapts to climate, geography, and geology state by state – starting with the smallest Tasmania and looping back to the best-known Shiraz state, South Australia.
Tasmania
Seen as the 'hip & cool' on the domestic scene, Tasmania is indeed Australia's coolest winegrowing state, once seen as lacking the warmth to ripen sun-seeking Shiraz. All that changed in 2011 when Nick Glaetzer won the prestigious Jimmy Watson Award for the Best Young Red Wine at the Melbourne Wine Show. Glaetzer hails from the Barossa and named his 2010 Mon Pere Shiraz in honor of his father Colin, who helped define the rich, bold Barossa style we venerate today. Mon Pere is more subtle and restrained with spice, red fruits, and gentle tannins. Shiraz isn't widely grown in Tasmania but our evolving climate will see more plantings in the future. Meanwhile, track down the Glaetzer-Dixon
Mon Père Shiraz 2018 (USD60),
it's a sleek, subtle beauty.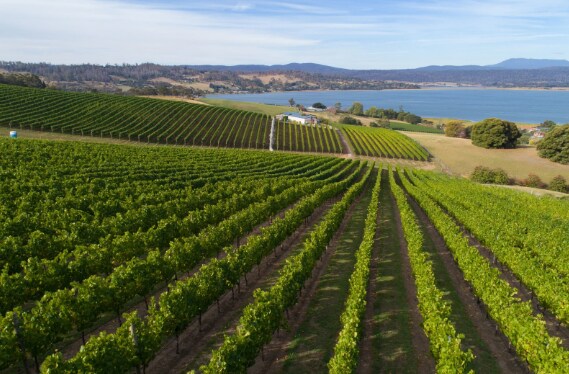 Queensland
Despite Queensland's sub-tropical climate, the state's most important region, the Granite Belt is high and cool with warm days, cold nights and winter snow in some seasons. This continental climate yields surprisingly subtle Shiraz. Try the Symphony Hill Reserve Shiraz 2018 (USD66) it was served to the Duke and Duchess of Cambridge to much acclaim.
Western Australia
Margaret River receives all the attention but the lesser-known Great Southern Region is the state's Shiraz epicentre- its terroir defined by the Southern Ocean and the icy chill of Antarctica. The style is spicy – not peppery but more warm spices like cinnamon, nutmeg and star anise. Red fruits dominate with understated (French) oak influences. The sub-regions of Mount Barker and Frankland River produce the best with the Frankland Estate Isolation Ridge Syrah 2020 (USD37) a prime example.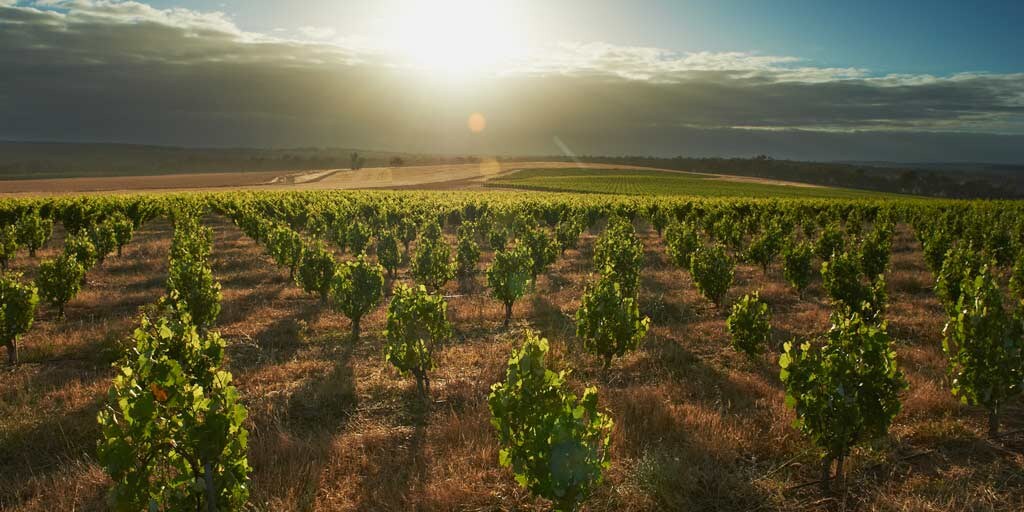 Great Southern Region - the state's Shiraz epicentre.
Victoria
Victoria is a small state but has many individual wine regions, producing a diverse array of Shiraz.
The Grampians style is trim, taut and peppery while Shiraz from just 200 kilometers away in the Heathcote region is deep, dark and earthy.
The neighboring Pyrenees region is known for its muscular, concentrated shiraz while the higher, cooler Beechworth area produces intense styles like the Castagna Genesis Syrah 2017 (USD55). The Yarra Valley shows similar refinement with the Yering Station Reserve Shiraz Viognier 2019 (USD91) including 2% Viognier - a nod to the slinky Côte Rôtie style. The Geelong region follows the same Northern Rhône path with the Shiraz By Farr 2020 (USD70) also incorporating a drop of Viognier.
New South Wales
The Canberra District is a young region that's just celebrated 50 years of winegrowing. Despite its youth, the Canberra District has found fame for its Côte Rôtie style blends with Clonakilla the leading light. While traveling to the Rhône in 1990, Clonakilla winemaker, Tim Kirk was inspired by the top E. Guigal trio of La Turque, La Landonne and La Mouline and sought to emulate their style. His 1997 Shiraz Viognier was named NSW Wine of the Year and the fortunes of Clonakilla (and the Canberra District) were set. The Clonakilla Shiraz Viognier 2021 carries a price tag of USD91 – a small amount for such a towering wine. The warmer Mudgee region is known for its bold Shiraz styles akin to the Barossa with the Huntington Estate Special Reserve Shiraz 2018 (USD35) a prime example.
Head east to the coastal Hunter Valley region and the home of Australian Shiraz. It was here that James Busby's prized Shiraz/Syrah cuttings were planted in 1832. Over 190 years the Hunter Shiraz has evolved into one of Australia's most distinctive terroirs – an earthy, savoury, medium-bodied style. The Mount Pleasant Maurice O'Shea Shiraz 2019 (USD192) emulates the style – named as a tribute to one of Australia's pioneering winegrowers, the ever-thoughtful Maurice O'Shea.
Mount Pleasant Maurice O'Shea Shiraz 2019.
South Australia
While the Barossa and near neighbour, McLaren Vale are renowned for potent Shiraz, sitting between is the higher and cooler Adelaide Hills where Shiraz is lithe, fine and spicy. To the north of the Barossa, the Clare Valley delivers a more earthy Shiraz more in the style of Mudgee and the Hunter Valley. South Australia is awash with Shiraz – all credible wines but don't overlook the value-for-money offerings from Langhorne Creek. The Potts family planted there in 1850 with their Bleasdale Generations Shiraz 2019 (USD25) a classic example of the Region's generous black-fruited style.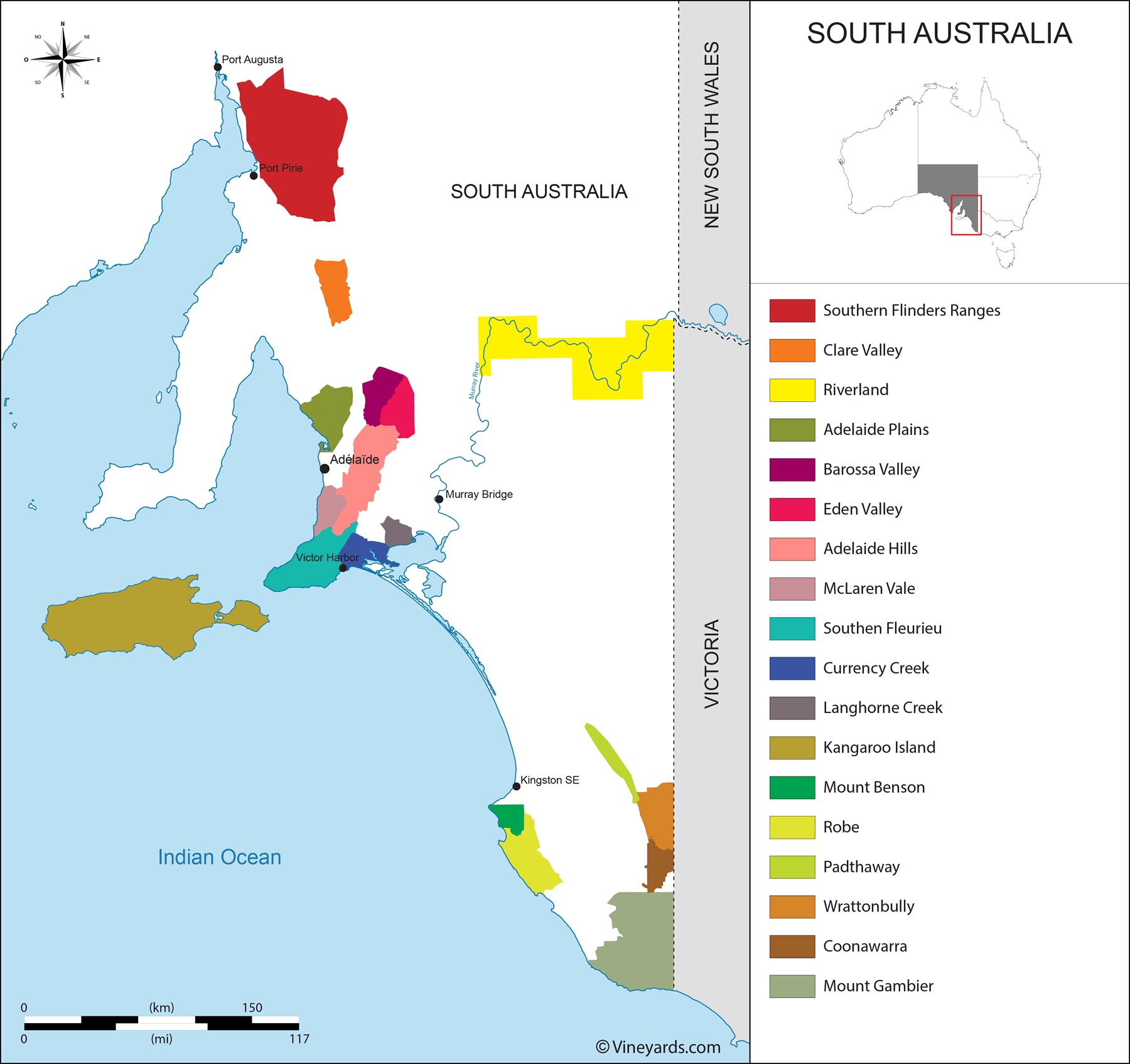 Map of Vineyard in South Australia (Photo from vineyards.com)
Shiraz versus Syrah
The name shifts from (the mysteriously Angelized) Shiraz to the French spelling Syrah by some winegrowers detonates that their aim is to craft their wine in the Northern Rhône style. There is no DNA difference between Syrah/Shiraz with Australia's original cuttings sourced by James Busby from the Hill of Hermitage in 1831.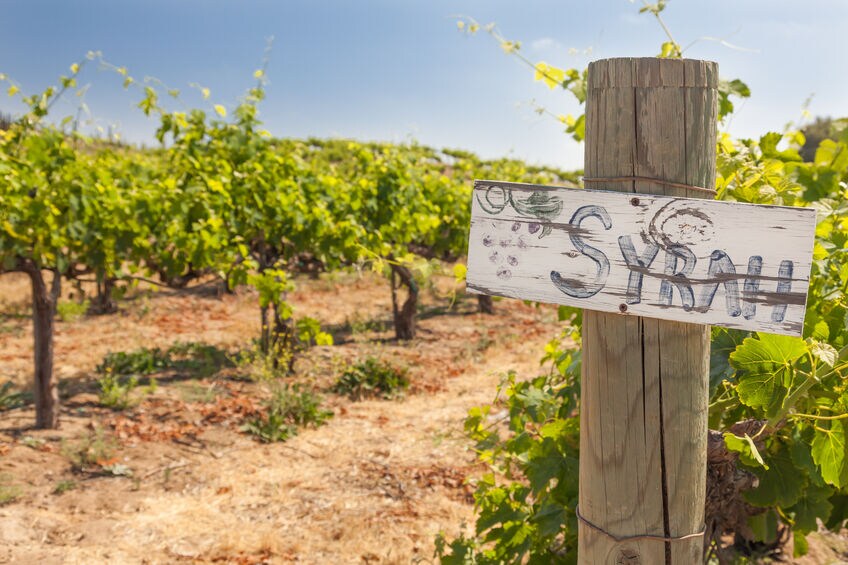 Syrah is the French spelling name for Shiraz. More specifically, it refers to the wines made in the Northern Rhône style.
Shiraz ages gracefully
Barossa Shiraz is well-known for its ageability – 30, 40, 50 years, and more with other South Australian regions (Clare Valley, McLaren Vale, and Coonawarra) following a similar timeline. Hunter Valley Shiraz develops a rich earthy character over time with the much-lauded Lindemans 1965 pigeon-pair Bin 3100 and Bin 3110 still thriving. Mudgee Shiraz develops nicely over 20-30 years and beyond. Shiraz grown in the Victorian Grampians Shiraz is equally long lived with both Seppelts and Best's of Great Western highly collectable brands. Shiraz from Jasper Hill in Heathcote and Taltarni and Dalwhinnie in the Pyrenees are likewise built for the long haul. Newer (and cooler) regions like the Canberra District, Orange, Adelaide Hills, Great Southern and Tasmania show best over 10 to 20 years but, as their vines age, so too will the aging potential of their Shiraz.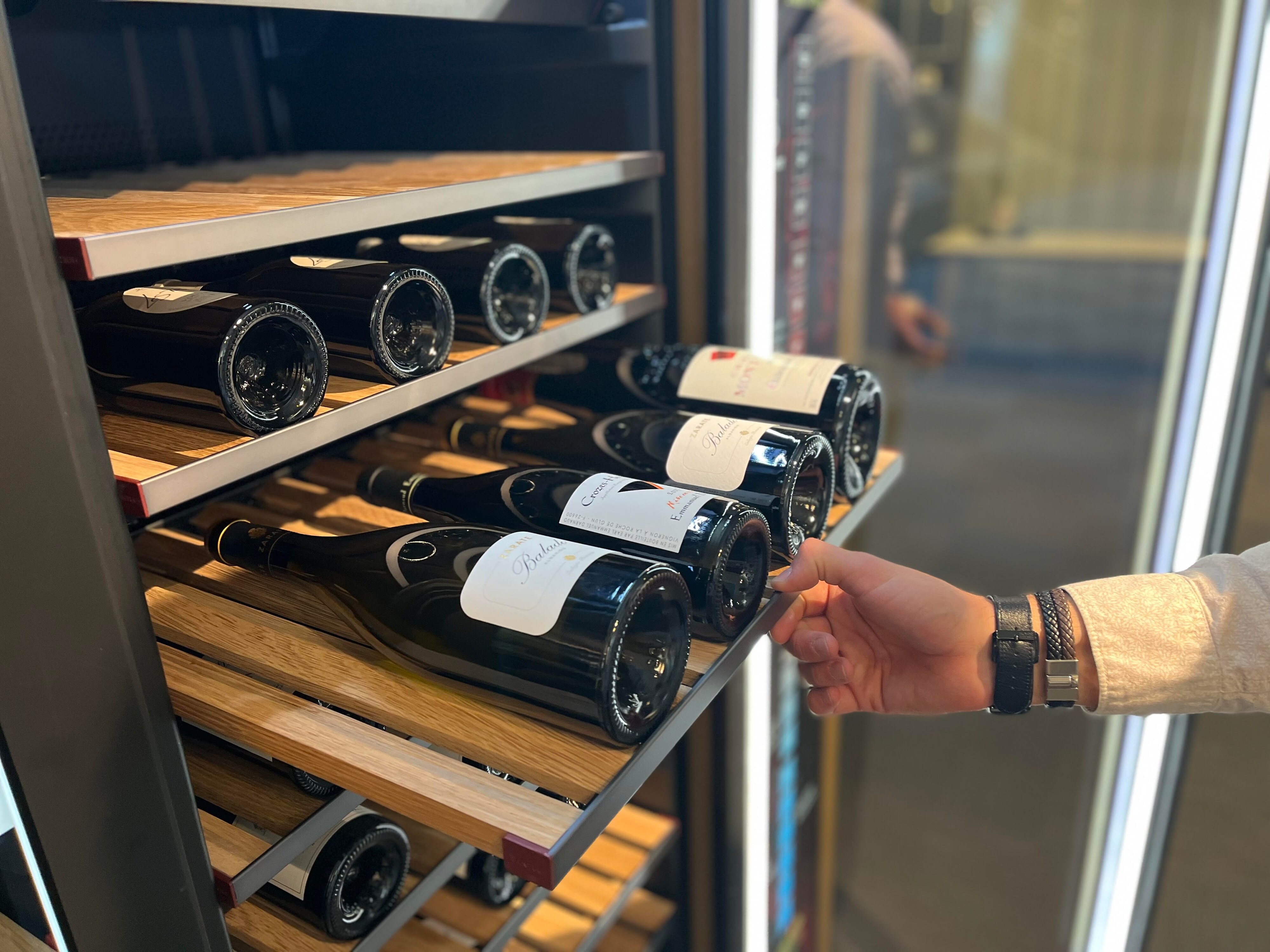 The ideal temperature for cellaring different kinds of wine is 12 degrees Celcius and this also can be applied to Shiraz. With the right temperature and storage conditions, the wine will mature properly, which helps enhance the aromas and flavours with time.
Barossa Shiraz – a unique terroir
Barossa Shiraz is a distinguished terroir – sitting comfortably alongside other uniquely Australian wines such as Hunter Valley Semillon, Rutherglen Muscat, Coonawarra Cabernet Sauvignon and Tasmanian sparkling wines. However, it's just one (very good) example of the amazing diversity of Australian Shiraz – all valid, all highly drinkable especially with lamb, Australia's prime meat.