Throughout the year, new releases from Italy's various denominations are trotted out. When should you open them? From Veneto to Piedmont and into Tuscany, here is an ageing guide for Italian wines that have hit shelves in 2022.
Not all Italian wines are destined for ageing. However, the country boasts a healthy handful of classic denominations that deserve a place in the cellar. Vintage conditions determine how long they should be tucked away. These are by no means uniform from year to year, or across regions. Furthermore, as appellations have their own specific maturation regulations, release dates for each vary.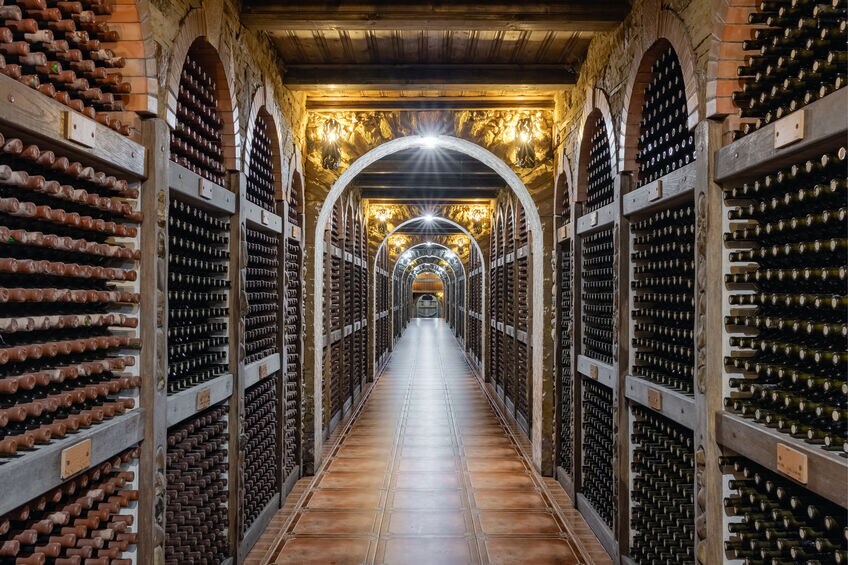 Not all Italian wines are made for ageing. Depending on the denomination, the ageing potentials vary.
Veneto
In the northeast, Amarone della Valpolicella is one of Italy's most beloved gems. The wines do not actually require long ageing before they can be released – just two years from the January following harvest. However, most producers choose to mature theirs much longer. This means that multiple vintages of Amarone will be available at the same time.
The most recent press tasting featured 2017. With extreme heat and little to no rainfall, the growing season was challenging. Harvest began earlier than usual. Some producers started at the beginning of September or even end of August to preserve acidity levels. The sacrifice here was phenolic ripeness, so tannins may be green. Alternatively, those who picked later made softer, fruit-laden wines. However, these lack the acid backbone crucial for ageability.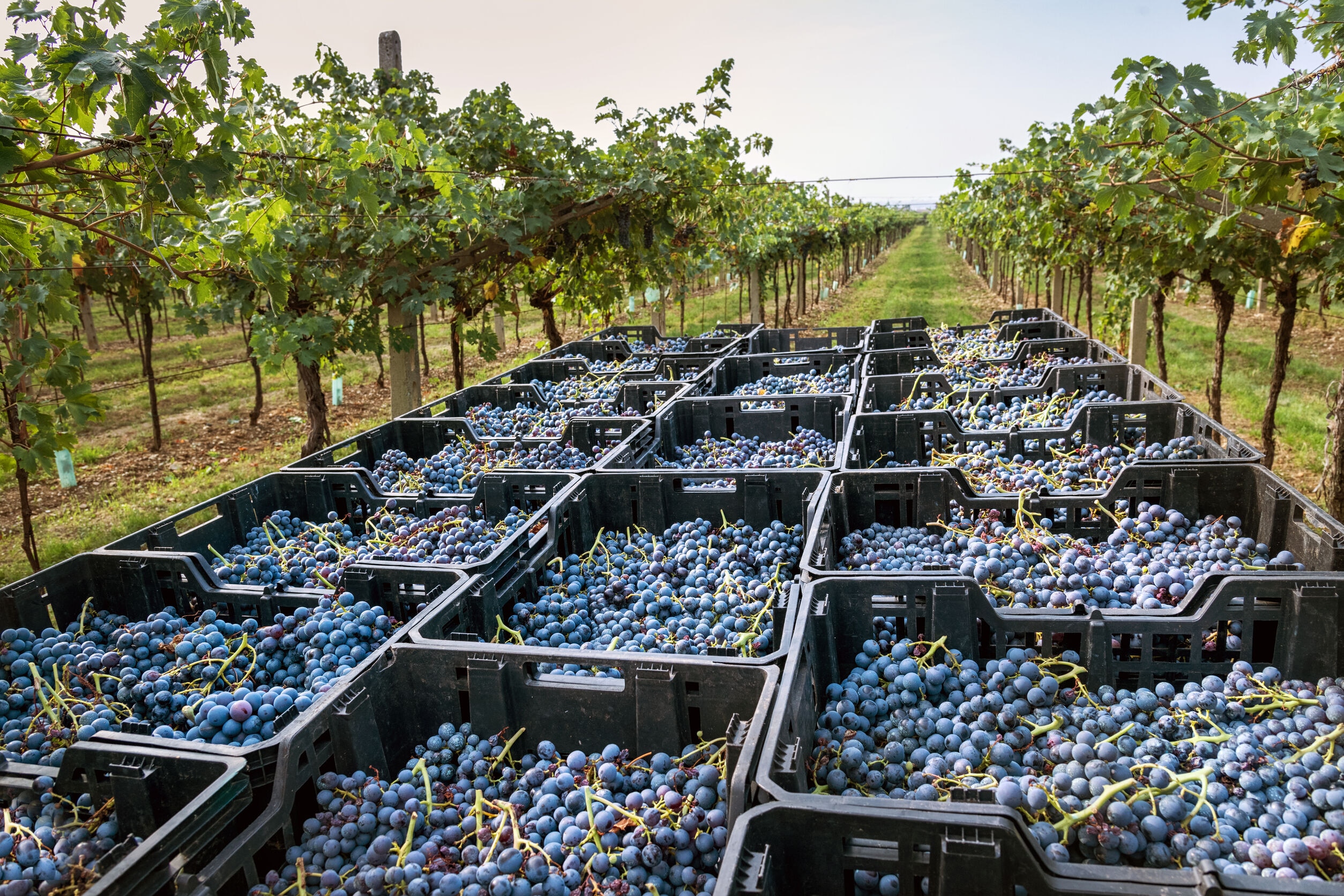 2017 was a challenging growing season with extreme heat and limited rainfall. The Amarone carrying this vintage tends to be harvested earlier around the end of August or beginning September.
This is not Amarone's marathon vintage. In general, 2017 can be approached upon release and should be consumed within the next decade. If you are looking for an Amarone to put away for the long-haul, try 2016.
Piedmont
From Italy's northwestern region of Piedmont, the collectible duo of Barolo and Barbaresco are both made with the noble Nebbiolo grape. Their respective ageing regulations of 38 and 26 months occasioned the release of 2018 Barolo and 2019 Barbaresco at the beginning of 2022.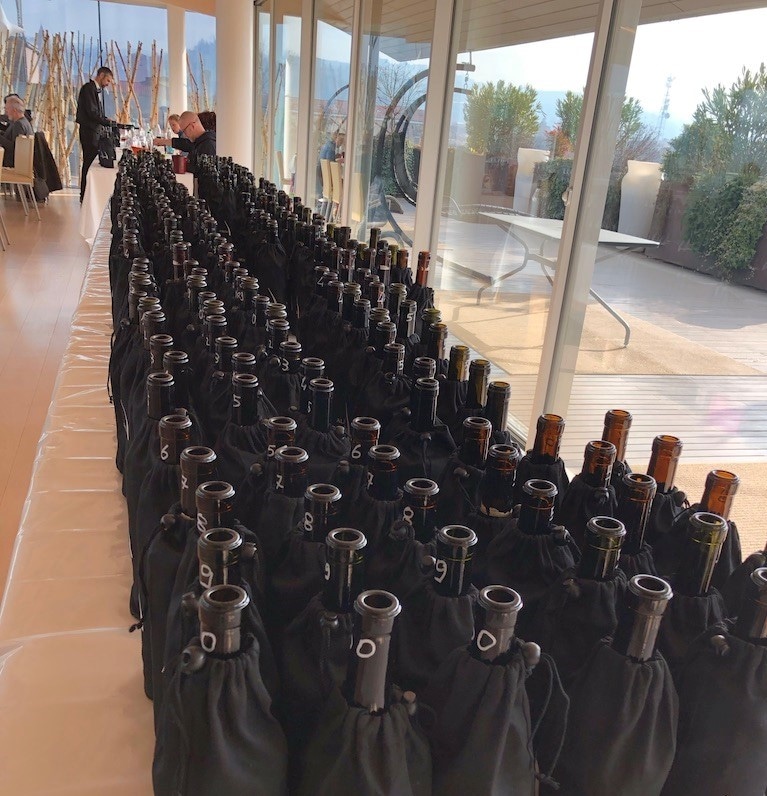 Blind tasting the new Barolo and Barbaresco releases. (photo by Michaela Morris)
In terms of Barolo, 2018 was a vintage of two faces. Relentlessly soggy and cool conditions persisted into summer. Then it became hot and sunny in the second half of the growing season. While quality varied throughout the zone, there are plenty of lovely, expressive wines. Nevertheless, this isn't a vintage for extended cellaring. Most 2018 Barolo are already accessible with midweight or even fine-boned structures. Drinking well now and over the next eight to 10 years, these wines are ideal for those who lack patience.
As for Barbaresco, 2019 was a regular year - meaning rainy in the spring followed by a warm dry summer. September brought cooler temperatures, particularly at night, which encouraged Nebbiolo to ripen leisurely. The resulting wines are vivacious and elegantly framed with well-defined aromas and flavors. They have more meat on their bones than 2018 but are by no means plump or rich. As seductive as the 2019 Barbaresco are now, they have an ageing potential of 15 to 20 years. Buy up!
Tuscany
The central region of Tuscany boasts Italy's apogee of Sangiovese with the trifecta of Brunello di Montalcino, Chianti Classico and Vino Nobile di Montepulciano.
With a requisite four years of ageing before release (two of which must be in barrel), Brunello has been trickling onto shelves with the 2017 vintage. Even more so than in Valpolicella, the summer was marked by scorching heat and prolonged drought. Producers struggled to achieve a balance of sugar and phenolic ripeness and dried out berries necessitated strict sorting. Cooler sites had a natural advantage. Overall, the wines are big and bold often with a macerated fruit character. Tannins tend to be very dry but surprisingly, acidity is not necessarily lacking. Most 2017 Brunello are drinking now and will have a relatively compressed drinking arch for this denomination – giving most of their pleasure within three to eight years.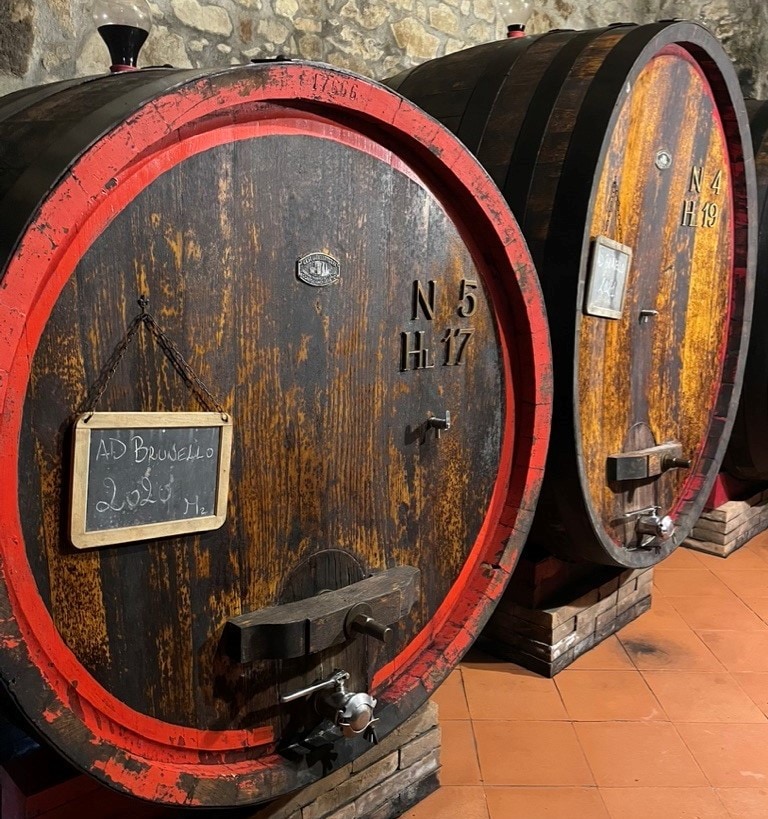 2020 Brunello ageing in cask. It can't legally be called Brunello until it has finished it's 4-year ageing requirement. (photo by Michaela Morris)
As

Brunello Riserva

requires an additional year, those from the outstanding

2016

vintage are

now being snapped up. Intricately nuanced and firmly structured with profound depths, they can be tucked away for a few years and will reward for at least 20.
Given Chianti Classico's three-tiered classification with progressively longer ageing requirements, new releases span multiple vintages. After just 12 months, annata bottlings are allowed onto the market. Their role is not to be stashed in the cellar – rather relished immediately. The first showing of 2020 which saw a long hot summer tempered by cool nights offers plenty of annata that will drink beautifully over next three to five years. These foreshadow some excellent Riserva and Gran Selezione to be released next year.
Current vintages for Chianti Classico Riserva and Gran Selezione (with ageing regulations of 24 and 30 months respectively) are 2018 and 2019. From the cooler and rainier 2018, quality was heterogenous giving midweight, slighter wines but with appealing freshness. Drink over next five to 10 years. The 2019 is superior. Despite a cool start, the summer progressed favorably and ripening extended well into fall. Gorgeous in perfumes and graceful in proportions these layered energetic wines are hard to resist now though have substance for 10 to 15 years plus.
Often overshadowed by its two siblings, Vino Nobile di Montepulciano is worth (re)discovering in 2019. With similar weather as Chianti Classico, wines attained ideal ripeness and complex nuances. From warmer pockets, they are powerful and multilayered while those from cooler sites are midweight and elegant. Both styles will endure a solid decade.
Away from Tuscany's hilly inland, Bolgheri lies on the coast. This is not Sangiovese territory. Instead, plantings of
Cabernet Sauvignon, Cabernet Franc and Merlot dominate. Top offerings fall under the Bolgheri Superiore denomination. These can be made exclusively from one of the aforementioned three grapes or blended together with Syrah, Petit Verdot and Sangiovese as well. Here too, 2019 was classic – a fresh spring, followed by a very balanced summer. The wines are built to last demonstrating firm but ripe tannins and lively acidity with layers of fruit. Top names like Ornellaia, Grattamacco, Guado al Tasso will age gracefully for a couple of decades. For most, 10 years is a safe bet.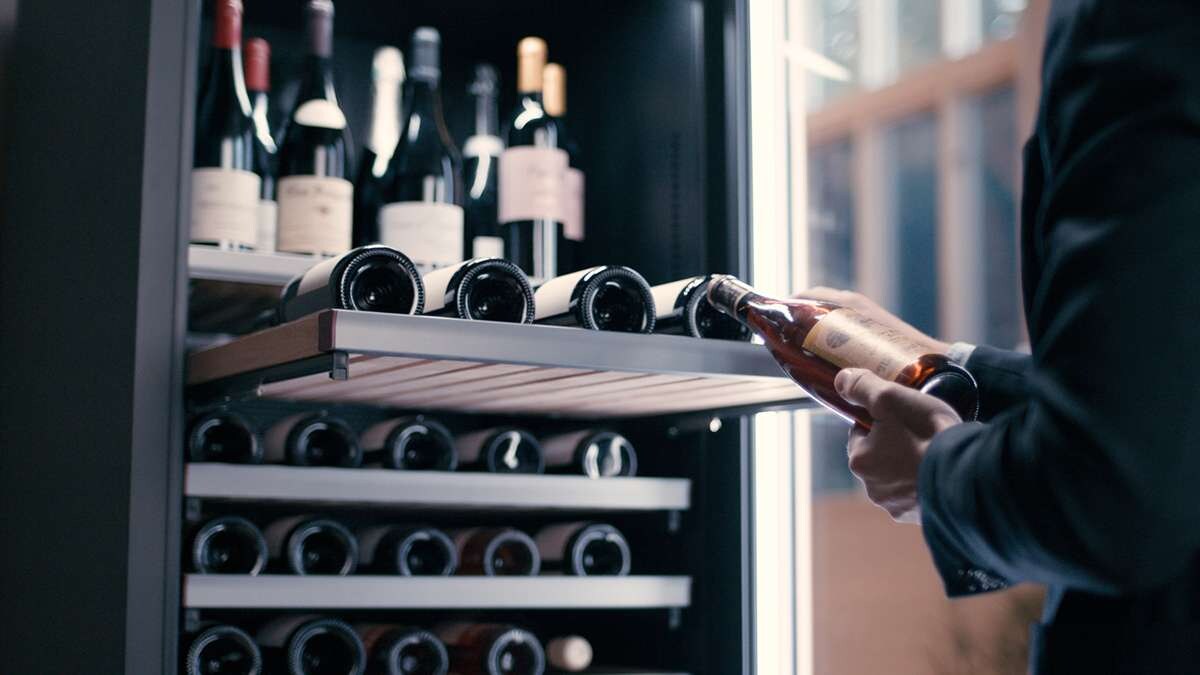 Cellaring wines in the ideal condition is important to let them age gently and gracefully with time.
As the calendar heralds another year, get your glass and cellar ready for yet another onslaught.
The most recent release of Bertani's classic Amarone. Rich plum and strawberry lead to pepper and exotic spice. A big powerful wine but with incredible citrusy orange acidity. Finishes dry. There is no rush to open this as it will continue to transform over the next two to three decades.
Dark seductive forest tones meet wild cherry. Substantial yet elegant tannins are chalky in texture. A vertical wine that builds and intensifies across the palate.
Give this another year in the bottle then enjoy over the next 15 years.
A generous wine both in fruit and structure – as well as pleasure. Vigorous, chewy tannins wrap around the palate releasing supple ripe berries in their wake. Nuances of wet soil and toasted wood add intrigue. Hard to resist now but this has at least a decade of pleasure ahead of it.
All of the above can be served between 18 to 20 degrees Celsius (64 to 68 degrees Fahrenheit).