Napa is a wine lover's paradise featuring more than 400 wineries, many of which do Cabernet Sauvignon and Chardonnay particularly well. Plus, you can find a multitude of opportunities to pair your wine and food tour with any number of adventures.
The Napa Valley experience
Wine Getaway Weekends remain popular with travelers and, like wine and food, the pairings really matter. Aside from the attractions of food and drink, visitors can entertain other passions with a bit of research and planning.
Perhaps the most famous wine getaway in the world is California's Napa Valley. Your goal when in Napa will be to visit the wineries you think will please your palate and broaden your wine horizons. You will want to select the dining opportunities that will do the same. Beyond this, however, there are many other activities to enjoy depending on where your passions lie.
The area boasts beautiful golf courses, interesting history and a myriad of outdoor recreation options.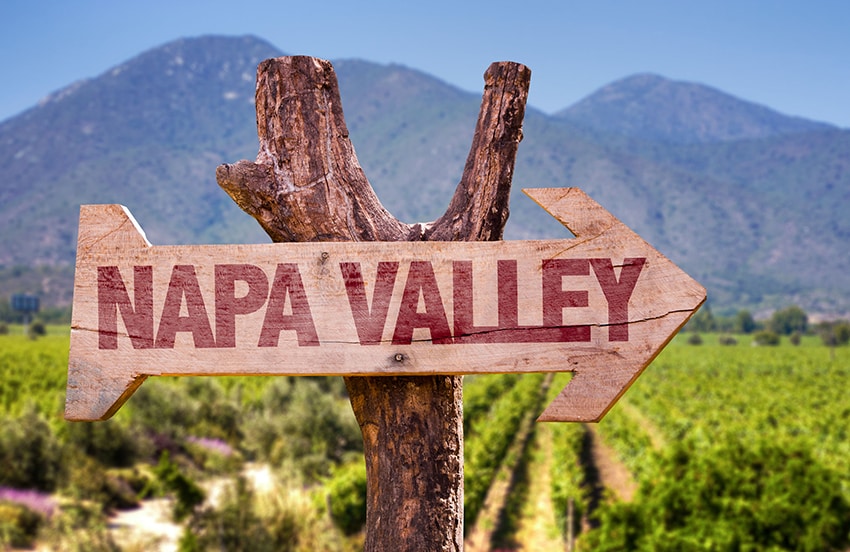 Napa Valley is not only the most famous wine region in the U.S. Napa Valley is also considered one of the premier wine regions in the world, and known for its prized Cabernet Sauvignon.
Are you golf player?
Chardonnay Golf Club is an 18-hole semi-private golf facility located south-east of the city of Napa that features elevation changes, beautiful oaks and working vineyards of Chardonnay and Merlot grapes. Native flora and fauna cover the golf course, which also provides a home for an abundance of wildlife including hawks, foxes, and bobcats. Besides the beautiful setting, the golf course itself provides one of the most challenging rounds in the area.
Silverado Country Club boasts two championship golf courses, which are only available to members or resort guests so you will have to book a stay. Redesigned by PGA Hall of Famer Johnny Miller, both courses feature dozens of water crossings, elevation changes and routing through historic oak trees. Host to an annual PGA tour event - the Safeway Open - this course is a true bucket list golf destination.
Eagle Vines Vineyards and Golf Club is an 18-hole, par-72 championship golf course, also designed in part by Miller, which leads the industry in environmentally friendly golf courses. The memorable seventh hole features a strikingly beautiful - and difficult - island green. Surrounded by breathtaking rolling hills and seemingly endless vineyards of the Napa Valley, Eagle Vines Golf Club is a must-play when planning a trip to wine country.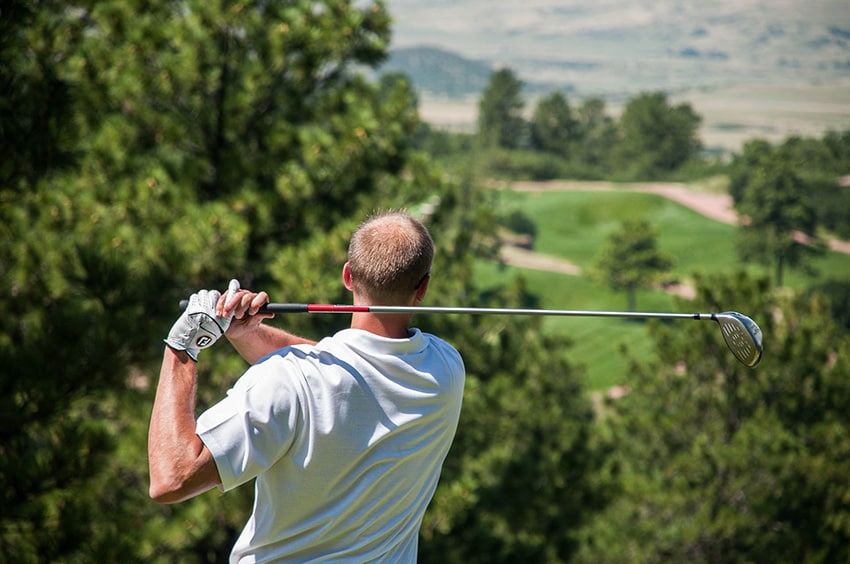 Napa Valley wineries are now reopening for visitors. Wineries, golf clubs, restaurants, shopping malls, and most everyday places are operating as normal (with masking guidelines). If you love both wine and golf, these golf clubs would definitely be something for you.
How about a bit of history?
For history buffs, Napa can keep you entertained with a variety of options. Walking tours, train rides or museums are all at your disposal. Sonoma is a historical jewel of a town with a long story behind it. From Spanish rule through to Mexican independence, Sonoma was at the very center of California's journey to modernity. Meet at the Sonoma Valley Visitors Bureau and take an easy, guided stroll around the beautiful and historic Sonoma Plaza.
The Napa Wine Train is a must-do for anyone who enjoys a journey back in time with his or her wine. The beautifully restored train serves gourmet food and regional wines in the vintage early 20th century Pullman cars. The Wine Train cars are museum pieces themselves, with Honduran mahogany paneling, brass accents, etched glass partitions, plush armchairs and will whisk you back to the elegant glory days of luxury train travel of the early 1900s. You can choose from a variety of tours with various levels of food, wine and entertainment. Half day, full day, lunch or dinner, the train will provide you with a glimpse into the past in a fun and unique way.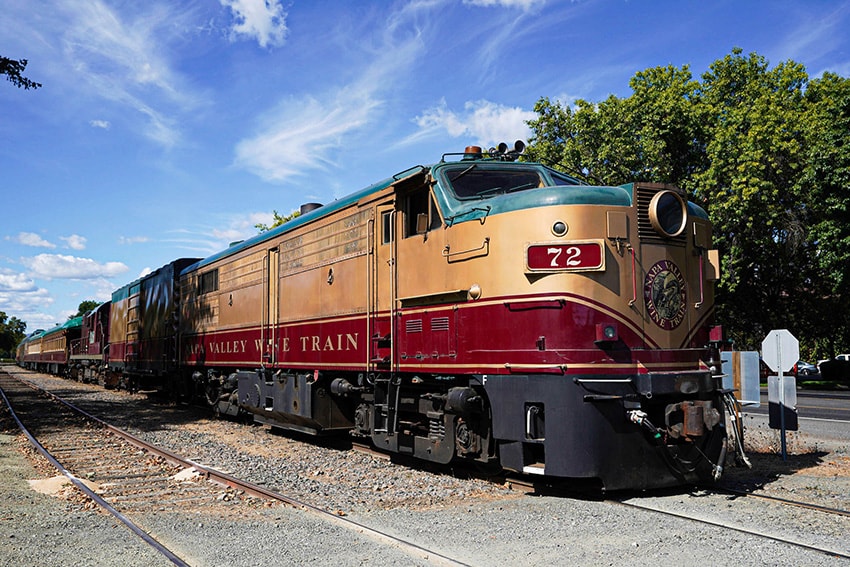 The Napa Wine Train is also a gourmet restaurant which makes stops at famous wineries. Whether you're a wine enthusiast, train-lover, or foodie the Napa Valley Wine Train is an outstanding experience.
Staying outdoors
Outdoor adventures are a way of life in California and the Napa Wine region is a great place to try a few. Cycling, kayaking and ballooning are three activities that are ideally suited for someone seeking healthy dose of California sun and fun.
Napa Valley Bike Tours is a great place to find the right level of activity for you. They conduct half and full day tours with the visiting tourist in mind. Sign up in advance and meet the group – limited to 12 guests – led by a local, knowledgeable tour guide. Where are you going? Where else, on a winery tour! You will average just 3-6 miles (approximately 5-9 km) of pedaling between winery visits, learn about the region along the way and make friends.
Tours are what they do and they seem to have thought of everything including an on-call van support for wine purchase pickups, or to provide an air-conditioned shuttle to the next winery. Bike rentals are also available so you can enjoy the winding roads and steep hills of the Napa Valley if you so desire.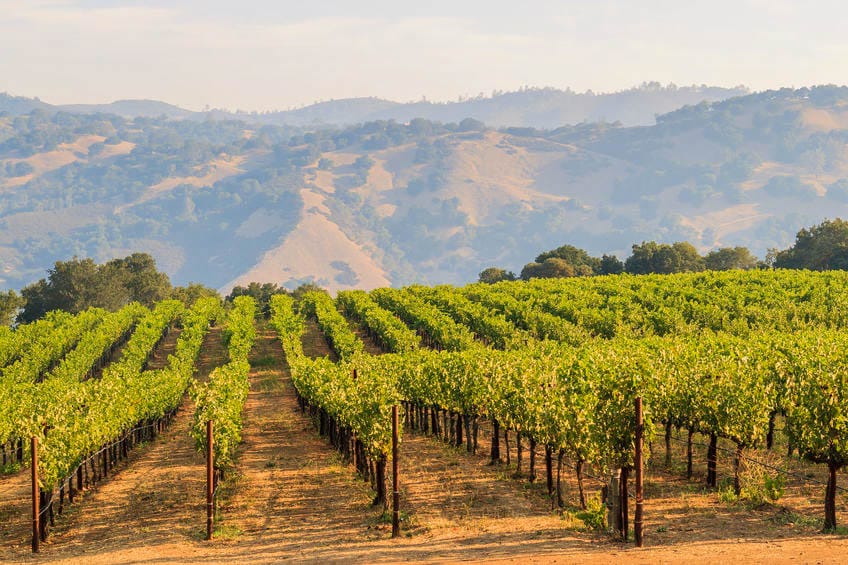 Beautiful Napa Valley in Californa during sunset. Enjoy your weekend getaway in California Wine Country with good wine and fun activities.
The City of Napa
The City of Napa itself has enjoyed a resurgence and features many new restaurants, shops and wine bars, however, a very popular destination is also the oldest - the Napa River. Exploring the Napa River by kayak is a fun way to experience the Napa Valley while the river and surrounding watershed provide many recreational opportunities.
Whitewater kayaking and rafting can be enjoyed on the upper section of the river from St. Helena to Napa but once the river reaches the town itself it slows down. Kayak from the heart of downtown Napa along world-famous wineries, shops, and restaurants. Take in breathtaking views of the mountain ranges and valleys while exploring the nature preserve and oxbow.
Experience the wildlife along the river including Snowy Egrets, Great Blue Herons, otters, beavers, fish, deer, rabbits, turtles, beavers and over 58 different species of fish.
A weekend getaway to California Wine Country is an opportunity to seek, savor and enjoy with wine, food, friends, family and fun. Visitors will, of course, love the wine and food but can also satisfy other passions when visiting so plan ahead, capture the moment and reach out to the local tour operators who have so much experience with so many visitors from around the globe.