When considering the challenges many women face, it can be difficult to see the strides women have made in recent years, but all over the world, passionate women in wine are continuing to make history by taking matters into their own hands and becoming the change they wish to see for a new generation.
Despite having 61% of the population of UC Davis, California's leading University for Viticulture and Enology, being women, successful female winemakers in California are only documented as no more than 14%. It is also believed that there is still a relatively small number of women in the global wine industry.
[1] Not unlike most other industries, women often face a number of challenges upon entering primarily male-dominated workplaces. While there is no shortage of women applying for these roles, many factors limit access for women in the wine industry, including unsafe working environments, little allowance for parental leave, and limited mentorship opportunities for women.
When considering the challenges many women face, it can be difficult to see the strides women have made in recent years, but all over the world, passionate women in wine are continuing to make history by taking matters into their own hands and becoming the change they wish to see for a new generation. Acting as partners, mentors and leaders, these women have worked to shape the future of wine into a more equitable place for everyone.
Priyanka French
Signorello Estates' Priyanka French is well known in the Napa Valley. Priyanka was born and raised in Bombay, India, where she first discovered wine on a college field trip to Sula Vineyards, one of India's largest estates. With her sights set on furthering her education abroad, Priyanka applied and was accepted with a scholarship to UC Davis for a masters in viticulture and enology. By 2011, Priyanka had managed to become the first Indian National to ever graduate from the program. She knew immediately that she wasn't content with being the only one. After several harvest internships, both domestic and abroad, French was ready to settle down in Napa. She became head winemaker at Signorello in 2018, and was faced with the task of rebuilding the winery following the 2017 fires that left much of its infrastructure destroyed. As if this wasn't enough, within her first year at the estate, Priyanka began holding open the doors for other people of color to access
similar opportunities in the wine industry. In addition to her work as head winemaker, Priyanka is also busy working to achieve wine education scholarships for BIPOC students — through Wine Unify, while also mentoring women via
Batonnage Forum.
Priyanka has always been an advocate of education, saying, "Your education can help propel you towards carving your passion. Through Wine Unify, our intention is to facilitate a path forward for our first person of color Master of Wine, or whatever path they decide to take, we want to help them get there." Priyanka is making super premium Cabernet in the Napa Valley, while also creating a lasting legacy for countless others to one day do the same.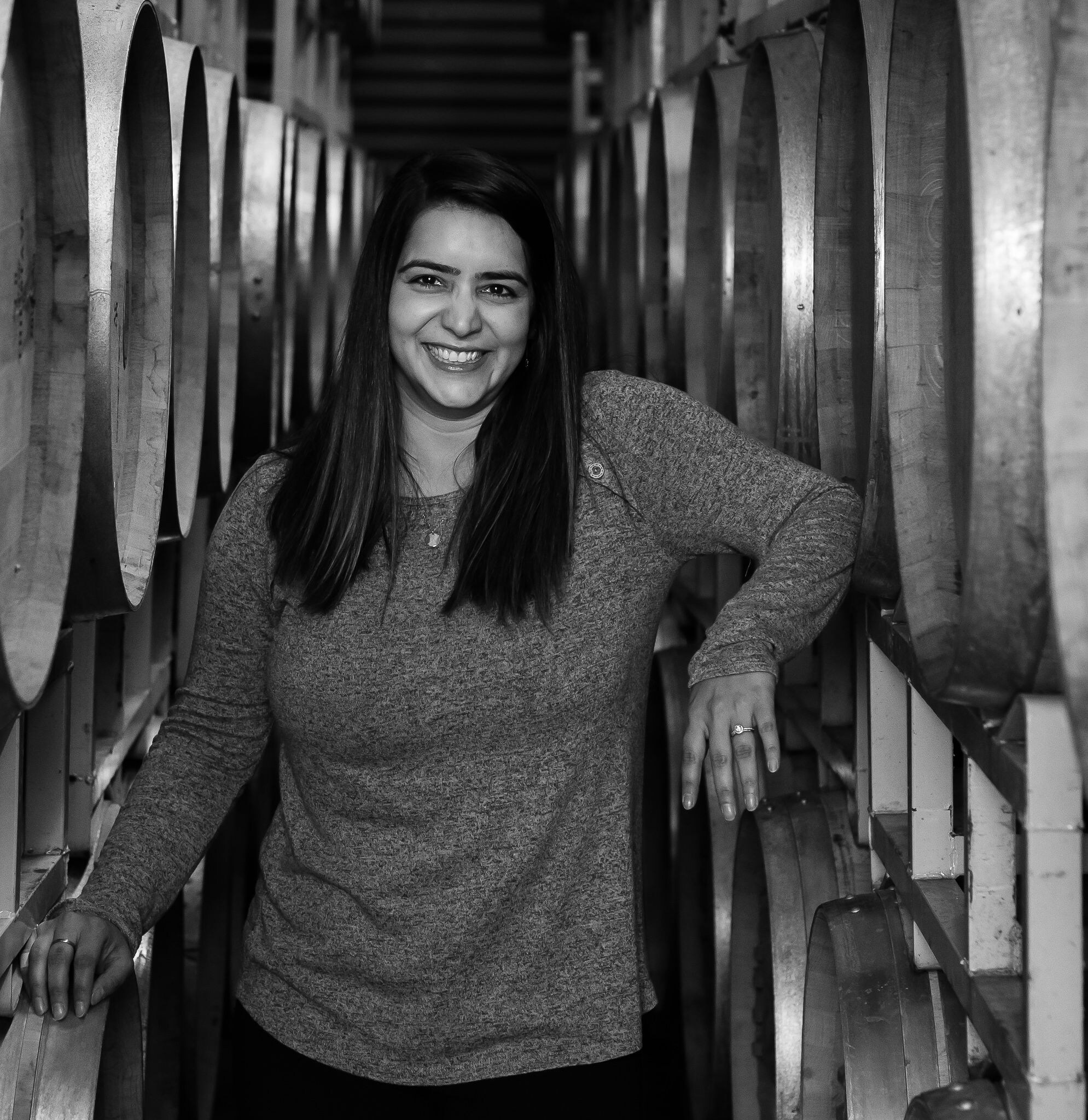 Photo taken by
Alisha Sommer
Citrus peel, lemon custard, apricots, honey and subtle floral notes give the wine a complex bouquet. The wine is more generous on the palate with a creamy texture, balanced acidity which is well representative of the opulent vintage. 94 pts from
Robert Parker
"The medium to full-bodied palate is an exercise in elegance, delivering beautifully ripe, finely grained tannins and seamless freshness to support the intense black fruit and savory layers, finishing long and perfumed." - Feb, 2021 Robert Parker 96 pts
Diana Snowden Seysses
"I was once a young winery intern myself and that is really what motivates my activism for climate change. I see this next generation filled with joy, curiosity and passion but the future is seriously in peril if we don't get our system together." The future of the climate may be dire, but Diana Snowden Seysses is one winemaker with a plan and a solution. While Diana is busy working as both winemaker at her family's estate,
Snowden Vineyards
, located in Napa, and as oenologist at
Domaine Dujac
in Burgundy, she's also cooking up a way to save the wine industry: effecting positive change in the world via carbon capture and other sustainability practices.
Diana comes from a family of grape growers in the Napa Valley. With four harvests under her belt by the time she had graduated from UC Davis, her sights were set on production, but she knew she wasn't going to end up only working in the lab, where she had mainly seen women working before. She ended up choosing winemaking. When asked if getting to net-zero emissions in the wine industry is an achievable goal, she doesn't hesitate, "Yes! I have not given up. I am ready to shake people by the shoulders, and I will do whatever it takes." And that is exactly what she intends to do. Starting with her participation in the
Porto Protocol
, a group whose vision is to create a wine industry that leads a collaborative climate response and a business transformation for generations to come. Diana is firm in her beliefs, "We have the next 100 months to make a fundamental change for our future", and this is exactly what she plans to present to the
Académie internationale du vin
, a group of wine professionals in France, early next year.
While Burgundy may be but one portion of a much bigger industry, the ripples Diana is making there will inevitably create waves on the shore of every wine producing country on earth. When asked if there is something every wine producer could do right now, she answers as if it is second nature, "Absolutely! Solar panels, investing in electric tractors, and laying down the groundwork to create an ecologically minded community of employees through your business practices." Her suggestions are endless, from investing in staff housing that would reduce commute times, to creating a system of universal bottles, to replacing the heavy alternatives being used today. In speaking with Diana, you can tell that she is first and foremost a mother, who wants to be able to give the same opportunities she has had to her children. Additionally, one really gets the sense that she is also speaking for mother earth herself, whose child is the world and everyone in it. "When I talk about these ideas, people say I'm radical, but I don't think I'm radical at all. When you really think about it, these changes are very small in comparison to the reality of what we would lose if we don't make a change." While leading the way on climate action, she is not just opening the door for women, but for people of color in the industry as well. Working with The Roots Fund
organization aimed at creating a more inclusive wine industry by providing educational scholarships for people of color, Diana is driving a change towards a more inclusive wine world as well. By hosting two Roots Fund Scholarship recipients in Burgundy at Domaine Dujac, Diana is making space for these American students of color in a place where this type of inclusive diversity is rarely seen.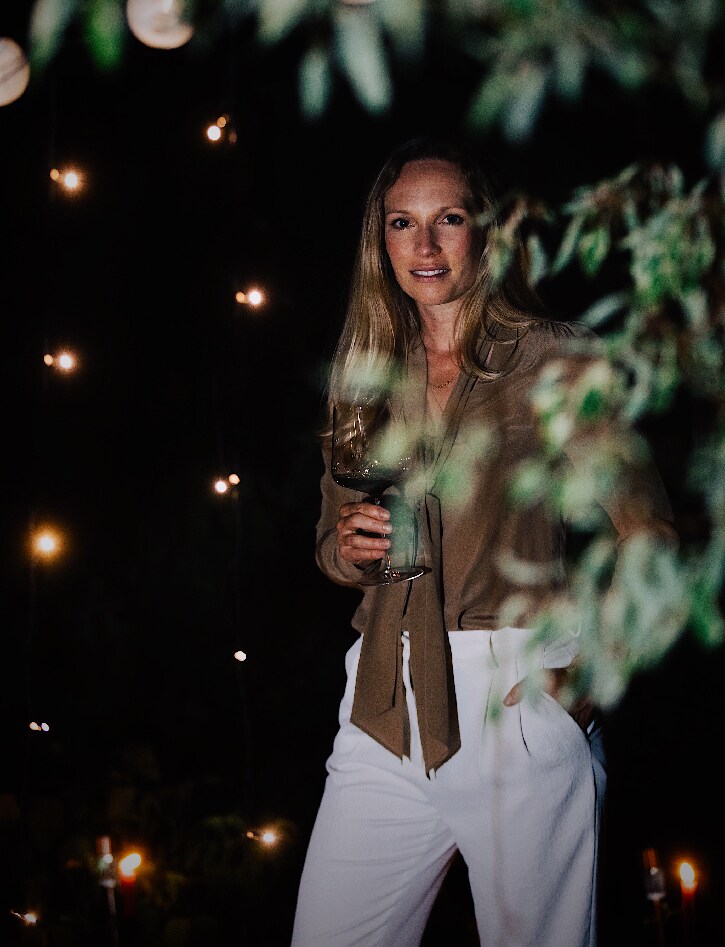 Bold and lovely, a vineyard designated, pure Cabernet Sauvignon in the classic style from the halcyon 2018 vintage. Listed on Wine Spectator's Top 100 list of 2021.
Grown on soils of clay & limestone and fermented in stainless steel and enamel tanks, using naturally occurring yeast before aging 18 months in French barrique, 60-85% new. Bottled unfined and unfiltered.
96 pts from William Kelly at the Wine Advocate
.

Tara Gomez
For
ging a path is never the easiest route forward, but when faced with a challenge, Tara Gomez reveals nothing but stoicism and grace. Santa Ynez and St. Rita Hills winemaker and winery owner, Tara Gomez is an enigma, fueled by strength and resilience. Gomez set her sights on following her dreams in wine and in life by starting her career in winemaking, owning her own wine label, and helping to pave the way for others to follow her lead. Her first job as head winemaker at
Kita Wine
made history. Kita wine was the first ever Native American owned and operated winery, and Tara became the first recognized Native American ever to hold the position of head winemaker in the country. Tara decided to get to work becoming the mentor she wished she had access to when she was first starting out through hiring interns who would later become winemakers themselves, and joining the Santa Barbara Vintners Association as the first and only Chumash Native American women member . Since then Tara has started her own label
Camins 2 Dreams
with her wife and partner Mireia, becoming part of the small percentage of women winemakers and winery owners in the country. Tara has since accepted a role of mentoring young professionals with the James Beard Foundation, and is an active member of the
Hue Society
, a BIPOC focused tasting group that fosters tastings through community both virtually and in person. All this while running two wineries, Tara Gomez is the wine industry mentor we all wish we'd had.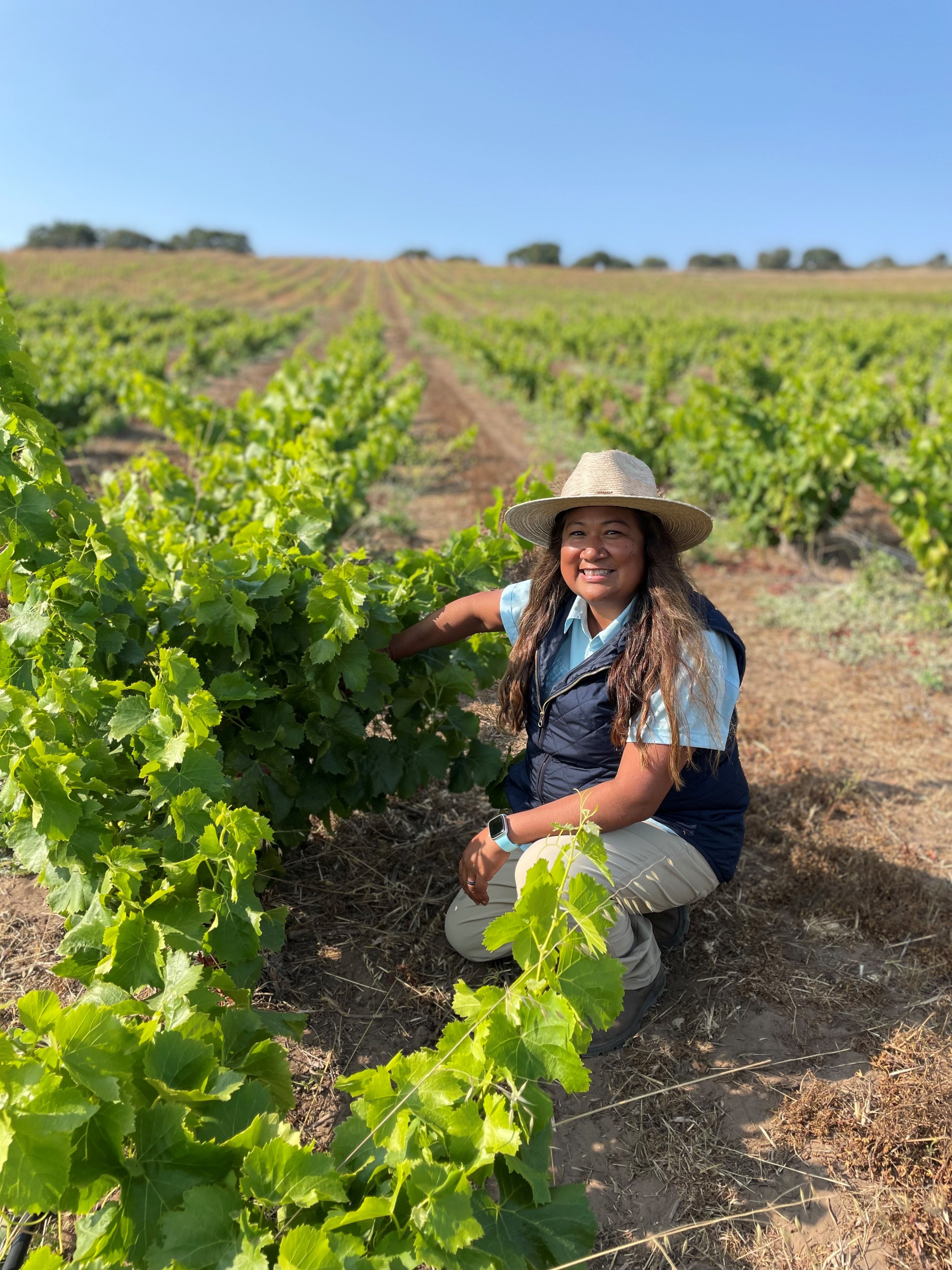 This Syrah has a deep
violet color. On the nose, it has perfume notes of floral, violets, lavender, pepper, and spice. The wine has a medium body with soft tannins and bright acidity. The finish is vibrant and long lasting.
Wine Enthusiast: 95 pts
by Matt Kettman