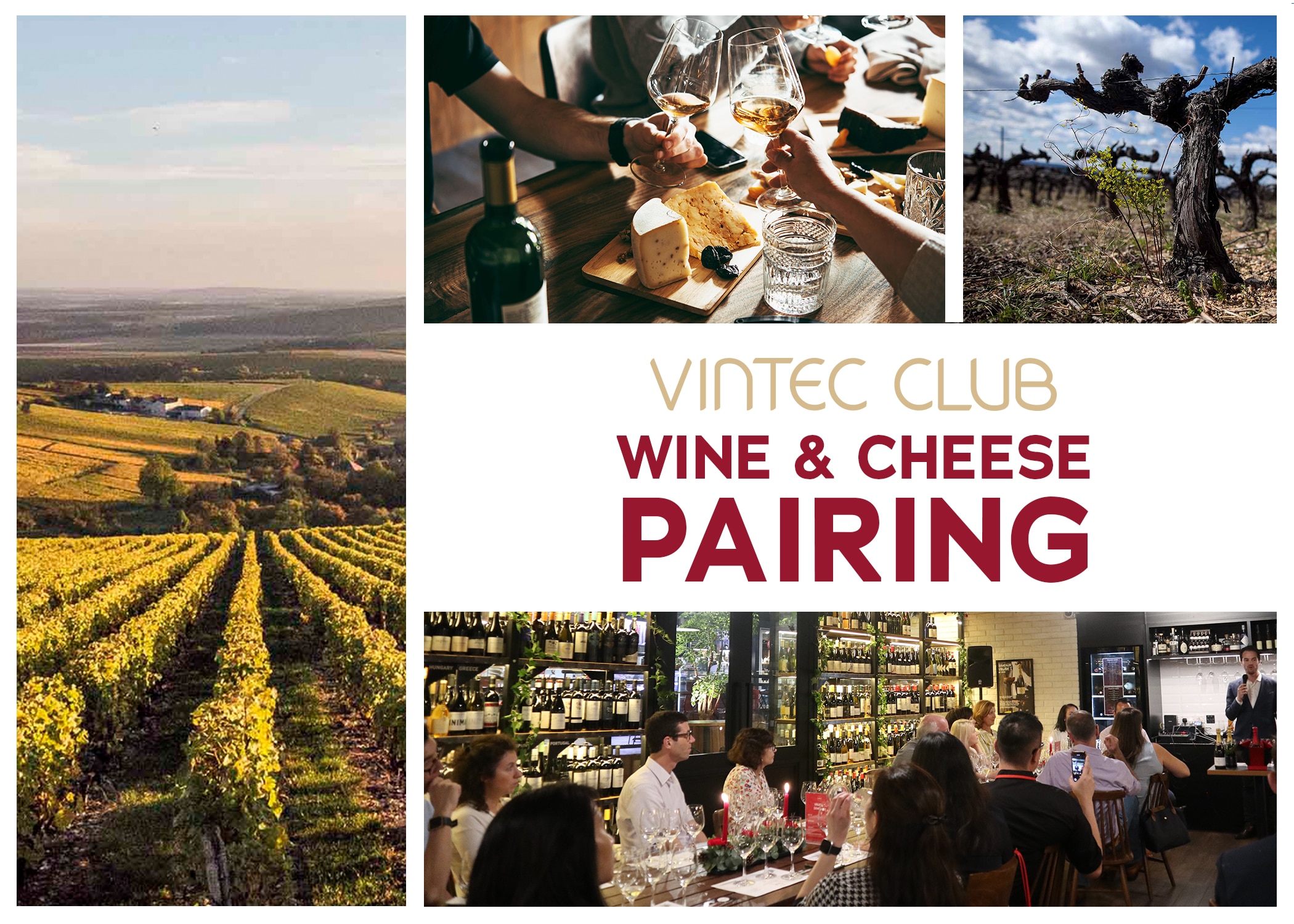 Wine & Cheese Pairing Masterclass
Wine & Cheese Pairing Masterclass
Dear Vintec Club Member,
It gives us great pride to reintroduce Vintec Club Private Tastings, member-only events curated exclusively for you, our valued Members.
Wine & Cheese Pairing is one of the most popular ways to enjoy wine, yet can be slightly complex when you consider the variety of wines and cheeses available. Join us for this guided tasting as we explore the unsuspected similarities they both share. Try it for yourself with four unique pairings through a selection of wines and cheeses from The Providore.
Attendees will also enjoy a same-day 10% discount on the evening's selection and all other wines available at The Providore OUE Downtown.
We look forward to welcoming you back!
The Selection
On Arrival
Champagne Gamet, Rive Droite NV, Champagne, France
1st Pairing
2019 Domaine Maurice Tremblay, Chablis 1er Cru "Beauroy", Burgundy, France
paired with Camembert La Tradition
2nd Pairing
2020 Domaine Chotard, Sancerre Rouge "Tradition", Loire Valley, France
paired with Comté 14-months old
3rd Pairing
2020 Domaine du Colombier, Crozes-Hermitage "Cuvée Gaby", Northern Rhône, France
paired with Gruyère 22-months old
4th Pairing
2016 Domaine d'Aupilhac, Languedoc Montpeyroux Les Clos Rouge, Languedoc, France
paired with Oak Smoked Cheddar
The 7 Commandments
of Vintec Club Private Tastings
Exclusive to Vintec Club members
Focus on cellar-release wines, dream verticals and back vintages
Relaxed and family-like atmospheres, "à la bonne franquette"
Intimate and private dining experiences
Access to rare and back vintage wines at special price
Ticket prices subsidized by the Vintec Club