On the occasion of the Whisky 101 Masterclass with Vintec Club partner, the Scotch Malt Whisky Society, on Thursday 25th March, discover whisky's history and understand how the Society was born!
Whisky is the most complex spirit you can put in your glass. It's also the most flavoursome and fun to explore in a group of friends around a table, and have your very own 'coorie in' moment in good spirits.
But to really go to terms with it all, we need to look at where we've come from, and how we got here, and how we can really experience whisky a bit differently.
Where and when the first distillation of spirits took place is largely unknown, as it was likely either in China or Mesopotamia at some point, but we do know that the Irish basically invented whisky, and the Scots would then claim they perfected it. We tend to agree.
For a drink to be called whisky it has to be obtained by distillation from a mash of grain sugared by the malt amylases it contains, with or without the addition of other enzymes, and fermented by yeast. Distillation must be carried out in such a way that the distillate contains less than 94.8% alcohol and has the aroma and taste of the raw materials used. This is followed by a maturation period of at least three years (or two years in Australia) in wooden casks with a maximum capacity of 700 litres. The minimum alcoholic strength by volume is 40%.
This might all be the nerdy stats about whisky, but the real take home here is that the Society does things differently. Since 1983 we've pushed the envelope, innovated wildly, and bottled whisky that truly intrigues and inspires members around the world in that discovery.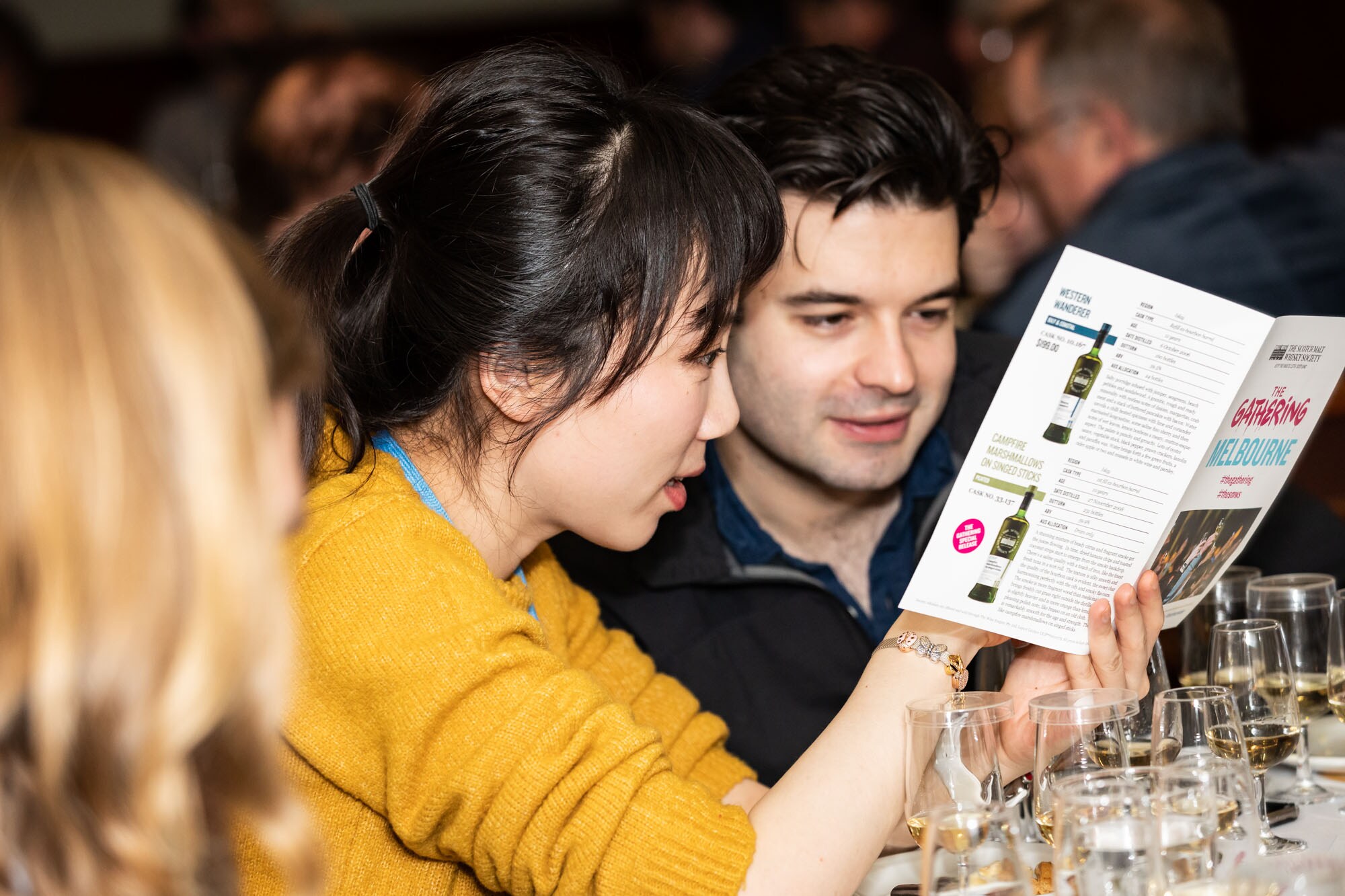 Whisky in 1983 was in a dire place. Distilleries across Scotland were closing, vodka was cool suddenly, and whisky was that fusty drink your grandpa drank. This is where Pip Hills comes in. An avid mountaineer and accountant who really didn't take to whisky much. He said it gave him a headache and didn't care for the stuff. It was through Pip's friend Owen who shared a single cask of whisky with him one night, nestled next to his fireplace, and after about a gallon of whisky between them he woke the next morning without any hangover. Or so he says…
Pip's quest to then discover this magical elixir was insatiable. Whisky so unadulterated and tasty straight from the cask. Whisky bottled at natural cask strength, single cask, undiluted, no added colouring, no chill-filtration. In an era when all whisky was basically blended whisky at 40%, this was pure madness. 'The people who said it couldn't be done were so dull' Pip would say. He had a vision for this spirit. What followed was ten friends getting together, going equal share in a cask from Glenfarclas distillery, and the club was born. Cask 1.1 was launched, members jumped at the opportunity, and the Vaults in Leith were purchased to create the first members room.
Fast forward nearly 40 years and not much has changed. While we now boast 160+ distilleries we source directly from, and 30,000+ members in 22 countries around the world with in-person and virtual events every month, our original idea and ethos of bottling only the very best single cask whisky remains the same. Whisky as it was supposed to be.
Come join us. Come meet other flavour-adventurers at a whisky club unlike any other on earth.